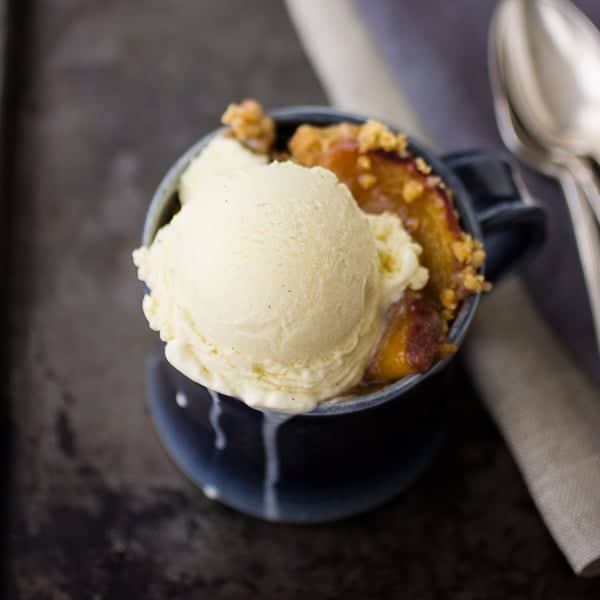 Whoever coined the term 'plain vanilla' has obviously never tasted something made with genuine vanilla beans. If they had, they would know vanilla to be one of the wildest, most exotic, sensual flavors in the world. I mean, it's the fruit of a tropical orchid, and tastes rich, sweet, fruity and floral all at once. Just because it goes with almost anything you could imagine, from old fashioned fruit desserts to savory entrees, that doesn't make it plain. Chocolate goes with everything, too, and no one pigeon holes that.
Here's an excerpt from the Boston Vanilla Bean Company:
Vanilla is considered to be the most labor intensive of all agricultural products. The entire process of vanilla cultivation, pollination and harvesting is done by hand. The cured beans vary in flavor and fragrance depending on where they are grown in the world, the soil, climate and environmental differences as well as the differences in curing processes. Vanilla, like gourmet coffee, is a product of its environment in that its ultimate flavor is affected by the other plants and minerals in the surrounding area.
Boo-ya.
When you want something sweet to melt over a warm fruit dessert (such as the Maple Sugar, Bourbon, and Brown-Butter Peach Crisp, shown above), look no further than this ice cream. It has a fantastically creamy texture, with the heady, complex (food geek alert!) flavor profile of vanilla bean and just the right amount of sugar to keep it pliable but not be overly sweet.
I usually use the ratio of 1 cup whole milk to 1 1/2 cups heavy cream, but this time I used 1 1/2 cups half and half and 1 cup heavy cream, really just because we like half and half in our breakfast tea better than the milk which would have been leftover. This combination resulted in the smoothest, creamiest, tastiest ice cream I've ever had, and will thus be my go-to formula from now on.
Ice cream is dead simple to make, but you do need a few essential tools:
-a wire whisk, for tempering the hot dairy into the egg yolks
-a heat-proof rubber spatula, for stirring the custard
-an instant read thermometer is nice to have, especially if the thought of undercooked eggs gives you the heebie jeebies, but not necessary. Use for gauging the temperature of the custard, which should be between 170º and 175ºF in order to kill any harmful bacteria lurking in the eggs but not curdle the mixture.
-an ice cream maker (natch!) I use the Kitchen Aid stand mixer ice cream maker attachment, which consists of a metal bowl filled with freezy stuff which I keep in my freezer, and a special 'dasher' which churns the ice cream. They cost about $75 new. I like that there is already a motor in the mixer, so it is more efficient than buying a separate motor in an electric ice cream maker. If you don't have a stand mixer, I would recommend this manual ice cream maker from Donvier. This is the model I used for years and years.
Custard-based ice creams do take a bit of planning, as the base needs to chill for at least 4 hours, and preferably overnight, before churning. Putting the base in the freezer for 30 minutes before processing means less time in the ice cream maker having air whipped into it, resulting in a denser, creamier ice cream.
Many recipes will put the fear in you, advising that you cook the custard in a bain marie to prevent it from curdling. This is hogwash. At a certain restaurant which shall remain nameless, all we had was an electric hot-plate style burner. We would crank it up to high and cook the custard quickly. To be safe, keep your flame medium-low, and stir constantly as the custard cooks. If your eggs do begin to form lumps and bumps, remove it from the heat immediately and pour it through a fine mesh sieve and into your cold cream. This should take care of any problems.
Desserts to pair with homemade vanilla ice cream
Rustic Fruit Desserts
Pies, Tarts, and Galettes
Chocolate Desserts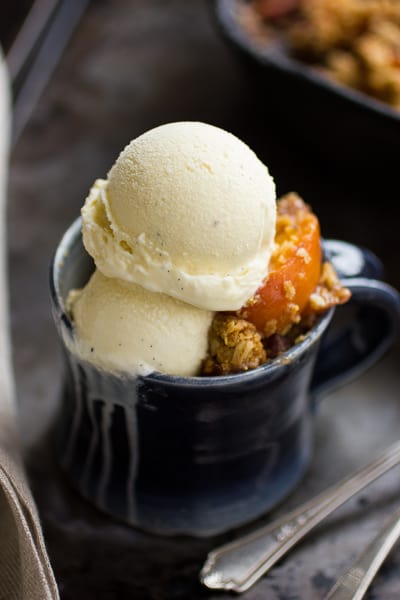 Happy ice cream making!
More homemade ice cream recipes
Smooth Ice Creams
Chunky Ice Creams
*Bojon appétit! For more Bojon Gourmet in your life, follow along on Instagram, Facebook, or Pinterest, purchase my gluten-free cookbook Alternative Baker, or subscribe to receive new posts via email. And if you make this vanilla ice cream recipe, I'd love to know. Leave a comment and rating below, and tag your Instagram snaps @The_Bojon_Gourmet and #bojongourmet.*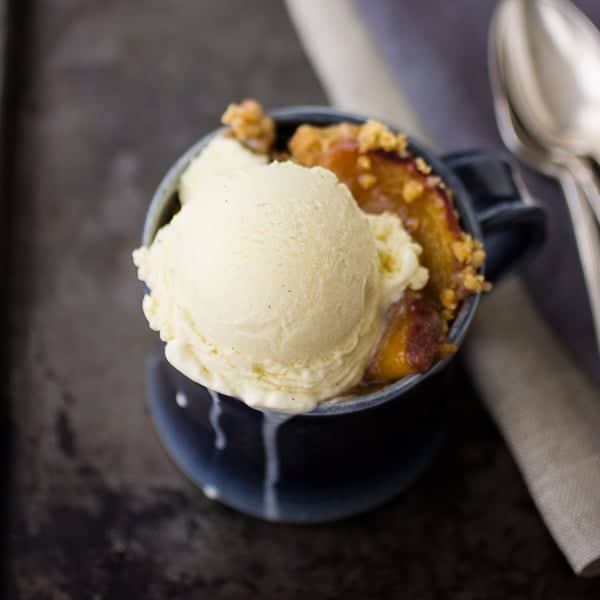 Dreamy Vanilla Ice Cream
Print Recipe
Pin Recipe
This is the smoothest, creamiest, tastiest ice cream I've ever had!
Servings:
8
servings (1 quart).
Ingredients
1 1/2

cups

half and half

1/2

vanilla bean, split lengthwise and scraped

1

cup

cold heavy cream

4

egg yolks

1/2

cup

sugar

pinch

salt
Instructions
In a medium saucepan, heat the half and half with the vanilla bean and scrapings until steaming and small bubbles appear around the sides of the pan. Cover and steep for 30-60 minutes.

Pour the heavy cream into a quart-sized container, such as a mason jar, and set aside. If you have an instant-read thermometer, have it handy.

Place the egg yolks in a medium bowl set on a damp towel to stabilize it. Add the sugar and salt, whisking to combine. Reheat the half and half to a bare scald. Whisking constantly with one hand, pour the hot dairy very slowly into the yolks. (This is called tempering, and prevents the yolks from scrambling.) Pour the mixture back into the pot and set over a medium-low flame. Cook, stirring constantly with a heat-proof rubber spatula, scraping the sides and bottom of the pot, until the custard just begins to 'stick' (or form a thickened film) on the bottom of the pot (you may have to tilt the pan to see it), or registers 170º on an instant-read thermometer, 5-10 minutes.

Immediately pour the custard into the container of cold cream, stir to combine, and chill in the fridge for at least 4 hours, preferably overnight.

Place the ice cream base in the freezer for 30 minutes to get it really cold. Strain the mixture through a fine mesh sieve, then process in an ice cream maker. 'Cure' in the freezer for at least 2 hours for a firmer consistency.

Homemade ice cream is best eaten within the first few days of being made, but will keep for a month or two in the freezer.
Notes
Save the egg whites for making brown-butter financier cakes. They will keep in the fridge for up to a week, or in the freezer for several months.
Variation: Vanilla Bergamot Ice Cream
This version tastes like a grown-up creamsicle, with hints of earl grey-y muskiness.
Add the finely grated zest of 1 bergamot orange (2 teaspoons lightly packed zest) to steep with the vanilla for 20-30 minutes. After you've tempered in the egg yolks and cooked as directed, strain the mixture right into the cold cream. Proceed with the recipe from there.
Nutritional values are based on one of eight servings.
Nutrition
Calories:
239
kcal
Carbohydrates:
15
g
Protein:
3
g
Fat:
18
g
Saturated Fat:
10
g
Cholesterol:
155
mg
Sodium:
37
mg
Potassium:
91
mg
Sugar:
12
g
Vitamin A:
730
IU
Vitamin C:
0.6
mg
Calcium:
79
mg
Iron:
0.3
mg