This dairy free & gluten free carrot cake gets a tender, springy crumb from a blend of whole grain flours. Gently spiced with cinnamon and ginger and slathered with vegan cream cheese frosting, this healthy carrot cake is easy enough to bake on a weeknight but dressy enough for spring festivities. Thanks to Bob's Red Mill for sponsoring this post!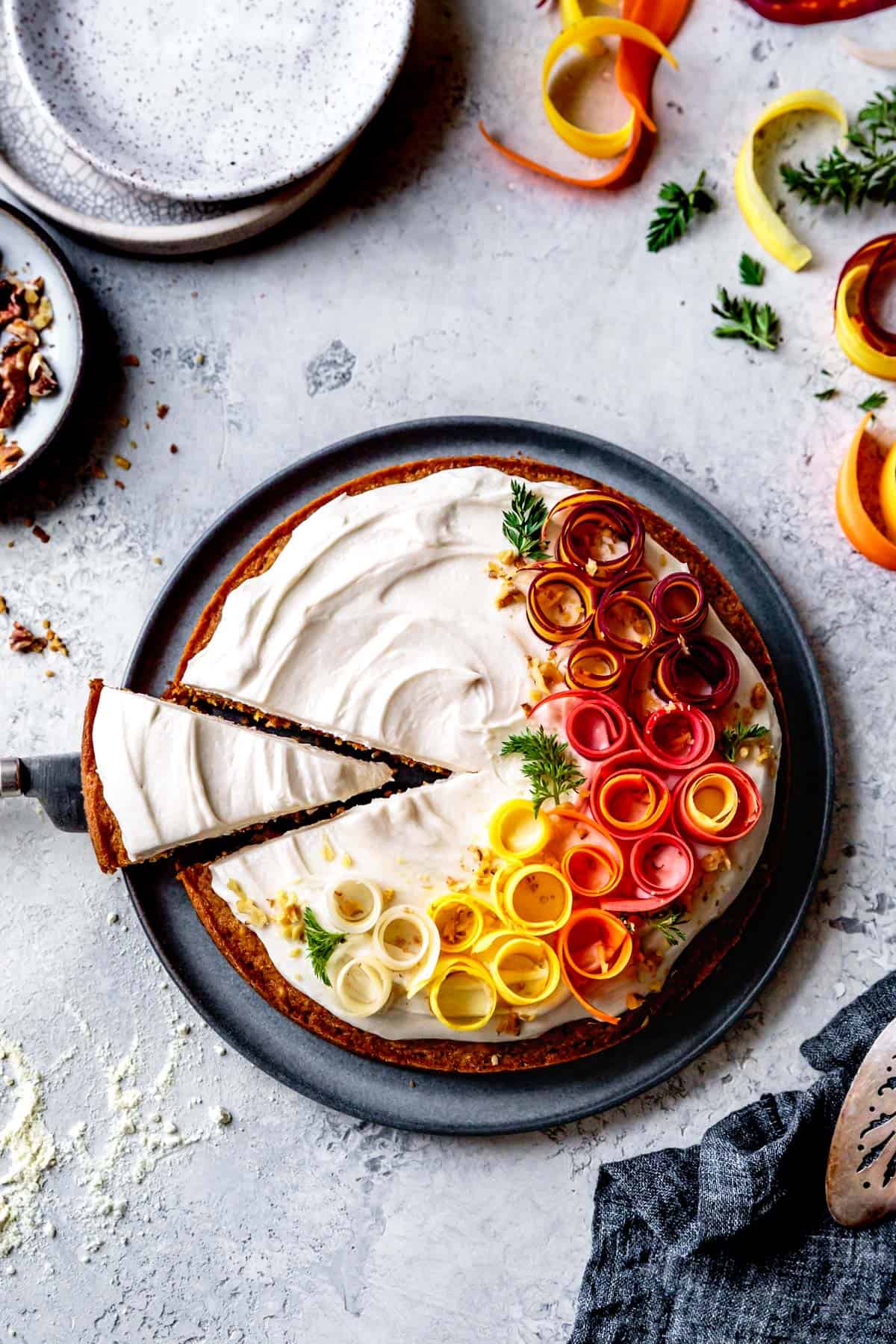 I don't know when or why carrot cake came to be associated with Easter. I'm guessing it's because… Easter bunnies eat carrots? I actually consider carrot cake more of a fall dessert, the season during which spice cakes and orange veggies are both de rigueur. But I'm not complaining. Because just like pumpkin pie, I crave carrot cake year-round. And now that I've developed my favorite ever dairy free and gluten free carrot cake recipe, I can have it all the time too.
This cake can be in and out of the oven in under an hour meaning that you can have carrot cake any night of the week. But dress it up in curls of rainbow carrot ribbons and it stars at any gathering – springtime or otherwise!