This gluten-free tart crust recipe is a snap to make but it looks like a fancy bakery dessert and tastes like a buttery shortbread cookie. Make it with plant butter for an easily dairy-free and vegan tart crust. Thanks to Bob's Red Mill for sponsoring this post!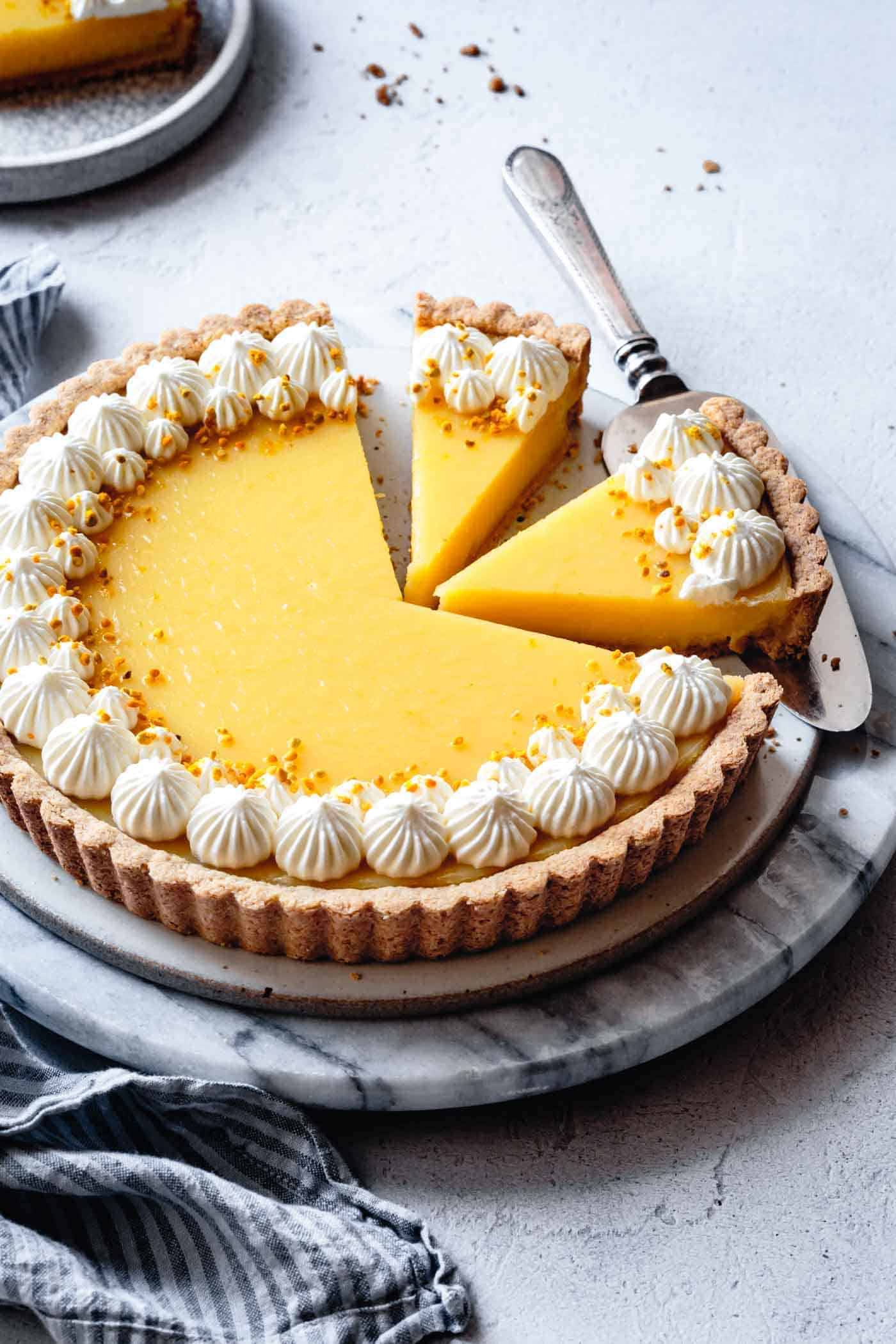 The Gourmet Tart
I make so many tarts that Sarah once said I should change my moniker to The Gourmet Tart. Not a bad idea! The reason I can't stop tarting around is all due to this easy gluten-free tart crust recipe that I've developed over the years. It's stupid easy to make – just whizz everything together in the food processor. Easy to form – just press it into the pan, no chilling or rolling required. And easy to eat – tender, buttery, and full of flavor from almond flour, oat flour, and vanilla.
On this site you'll find tart recipes for all seasons. There are anytime chocolate desserts like chocolate tahini tart, chocolate pomegranate cream tart, chocolate banana cream tart, and chocolate pear tart. There are wintry fruit tarts: lime tart, lemon tart (coming soon!), blood orange tart, and ricotta citrus tart. I've shared spring tarts (raspberry mascarpone tart, apricot honey tart, and rhubarb brown butter tart) and fall tarts (chestnut fig tart, concord grape walnut tart, and pomegranate tart).
I've shared this tart crust recipe in many forms already, and also in my cookbook Alternative Baker. But it was high time for this foundation recipe to have a dedicated post. Sarah and I also made a cute little video of how to make tart crust. We hope you enjoy!