With a silky, tangy lime curd filling and billows of whipped cream all wrapped up in a delicate buttery crust, this gluten free lime curd tart will make all your citrus dreams come true. Originally published in GFF: Gluten Free Forever Magazine.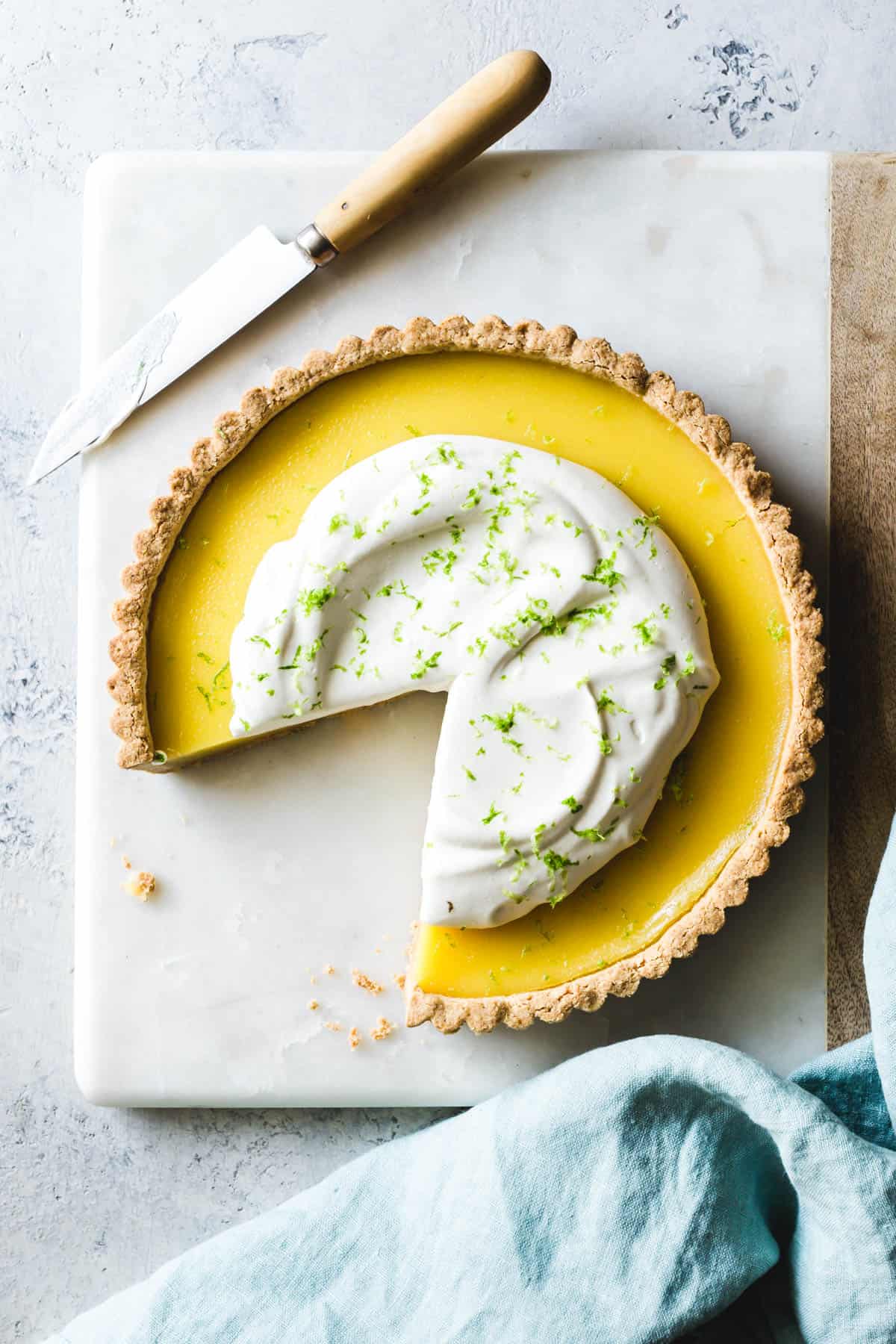 It's March 14th aka 3.14 aka Pi(e) Day! So naturally I'm sharing a tart because I'm a rebel. Just kidding. Pies and tarts are nearly the same thing except that tarts are better because they're French. Seriously though, you could just as soon assemble this goodness in a pie pan and call it a gluten free lime pie.
I originally created this tart for my Alternative Baking column in GFF Magazine last spring. I loved it so much, I wanted to share it here as well!