PURCHASE MY GLUTEN-FREE COOKBOOK HERE: Amazon | Barnes and Noble | Indie Bound | Powell's
IACP Cookbook Award Winner, and featured in GOOP's Gift Guide!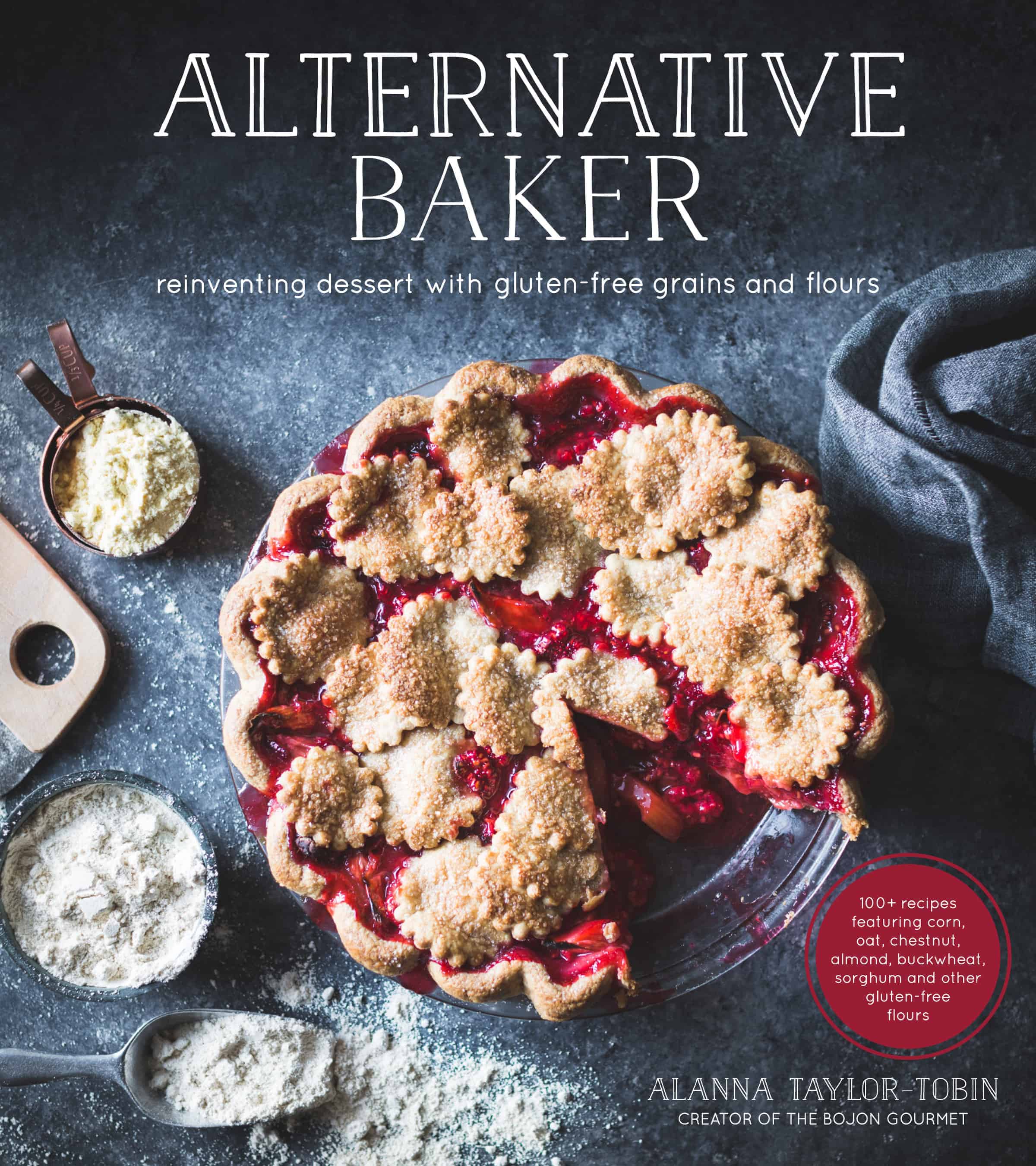 14 flours. 140 recipes. 0 glutens. ALL DESSERT.
Watch the trailer:
Alternative Baker isn't just another gluten-free cookbook.
While most gluten-free recipes try to replicate all-purpose flour with refined starches and sketchy gums, Alternative Baker celebrates the unique tastes and textures of 14 gluten-free flours, from buckwheat flour to almond flour to sorghum and coconut.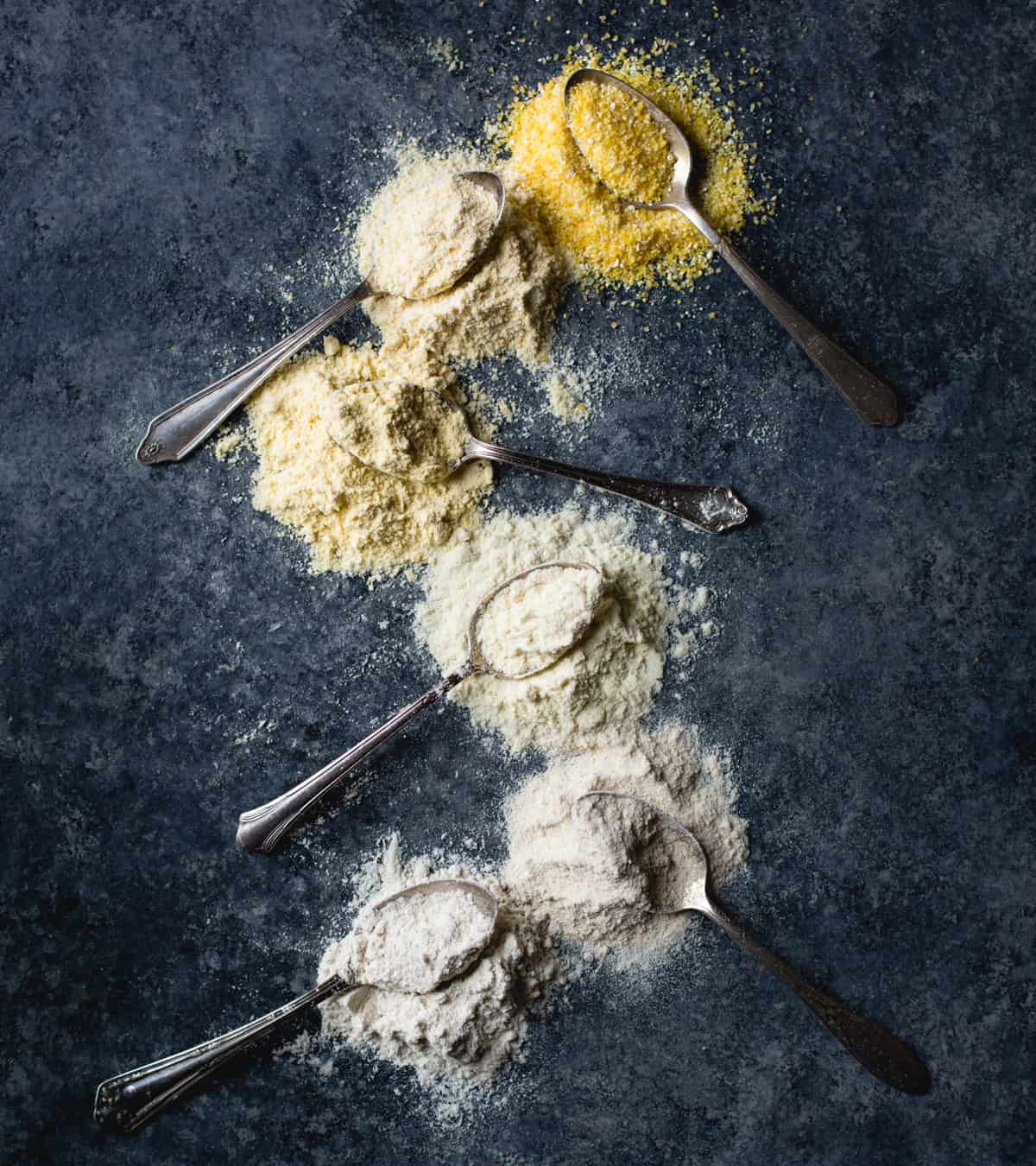 Have you indulged in a golden corn flour biscuit that tastes like sunshine, or experienced the earthy sweetness of chestnut flour? Did you know teff flour smells of malted chocolate milk, and mesquite flour of freshly-baked gingerbread? Set aside your bland all-purpose flour to celebrate the compelling flavors of a wide array of nut- and grain-based alternative flours that are packed with flavor and are good for you, too; from peak-of-season fruit pies nestled in an irresistibly crunchy crust, to cookies that positively melt in your mouth.
Alternative Baker: Reinventing Dessert with Gluten-Free Grains and Flours – 100+ recipes featuring corn, oat, chestnut, almond, buckwheat, sorghum, and other gluten-free flours will fill your kitchen with sweet treats that burst with flavor every month of the year.
Get it here:
What you'll find in Alternative Baker:
Recipes for every baking level, from "flour child" to "grainiac"
92 beautifully photographed base recipes, many with seasonal variations, for a total of 140 recipes
95% brand-new recipes, with a few favorites adapted and reshot from The Bojon Gourmet
All-natural, from-scratch gluten-free recipes for a wide variety of diets, including vegan, nut-free, and dairy-free; no gums ever
US (cups, teaspoons) and Metric (grams, milliliters) measurements
Everything you want to know about gluten-free whole-grain and nut-based flours including shopping and storage tips, nutritional information, and flavor profiles
Tips and tricks on how to bake like a boss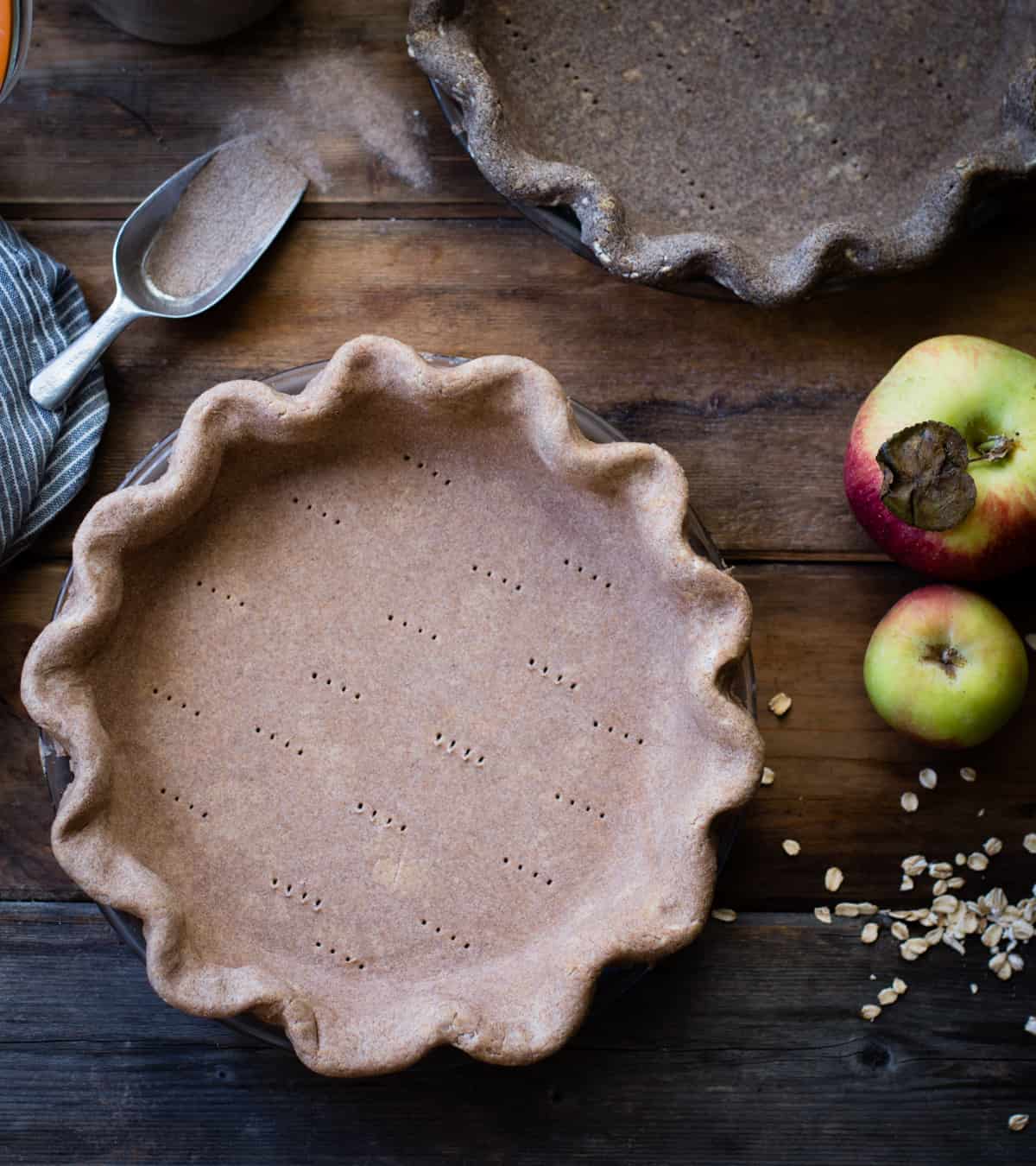 Chapters include:
Breakfast Desserts
Cakes
Tarts
Pie
Rustic Fruit Desserts
Cookies and Bars
Custards, Puddings and Spoon Desserts
Foodies are loving Alternative Baker:
"Alanna has rescued gluten-free baking from the pasty, gritty clutches of white rice flour! Her recipes have a pastry chef 's sensibility, but they overflow with the generosity and warmth of home baking. This book will make you run to the pantry to see what you can bake first, whether you happen to be gluten free or not."
―Megan Scott and John Becker, bestselling authors of Joy of Cooking and JoyOfCooking.com
"Alanna is such a gifted baker, recipe writer and food photographer. For gluten-free eaters who love to bake, this cookbook is a must."
―Dana Shultz, author of Minimalist Baker's Everyday Cooking and MinimalistBaker.com
"I want to eat everything in Alanna Taylor-Tobin's beautiful book, Alternative Baker. And the best news? With these gorgeous gluten-free recipes created by a former pastry chef, I can! I'll be baking these treats with delight."
―Shauna James Ahern, author of Gluten-Free Girl Every Day and GlutenFreeGirl.com
"Like alternative baking pioneers Kim Boyce and Alice Medrich, Alanna Taylor-Tobin shows that treats baked with off-the-beaten-path flours aren't just a boon for the gluten free, but taste richer, more distinctive and often just plain better, too."
―Kristen Miglore, author of Food52 Genius Recipes and Creative Director of Food52.com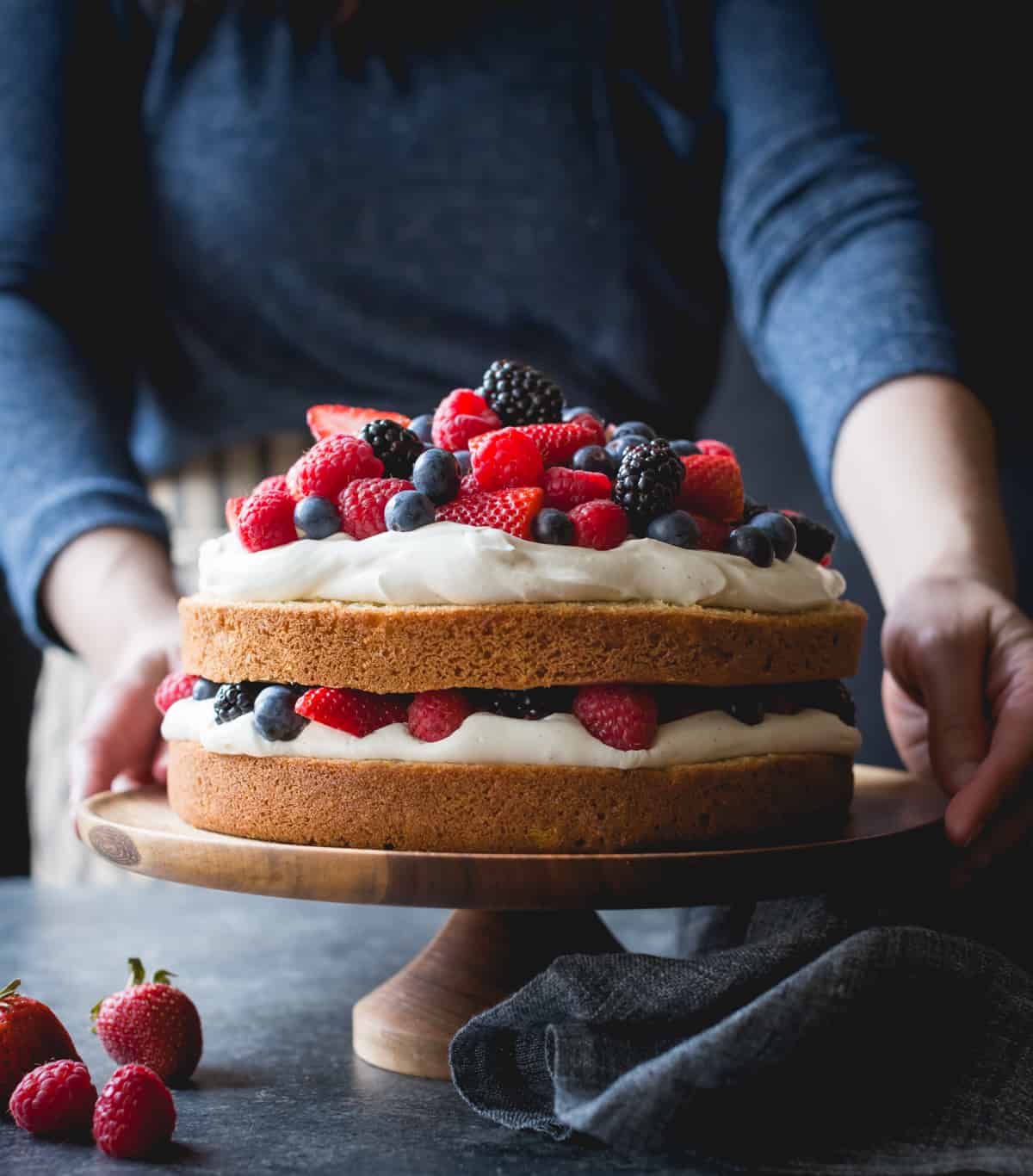 Watch Nadia and Rob make recipes from Alternative Baker!
Press:
See all posts about Alternative Baker on Pinterest.
Make a recipe from the book? I want to see! Take a photo and tag it #AlternativeBakerBook on Instagram.
Have a question about the book? Shoot me an email: [email protected]!
Happy alternative baking, from my kitchen to yours!