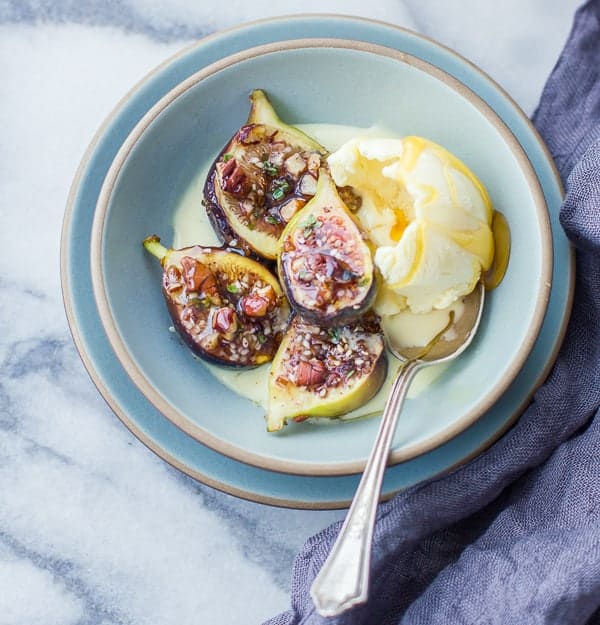 I could easily eat goat cheese for every meal of the day, but until this week, I had never tried it in ice cream. However, I couldn't imagine a better accompaniment to Kimberly's Broiled Figs with Za'atar and Pecans from her new book Vibrant Food, so I whipped up a batch sweetened with honey.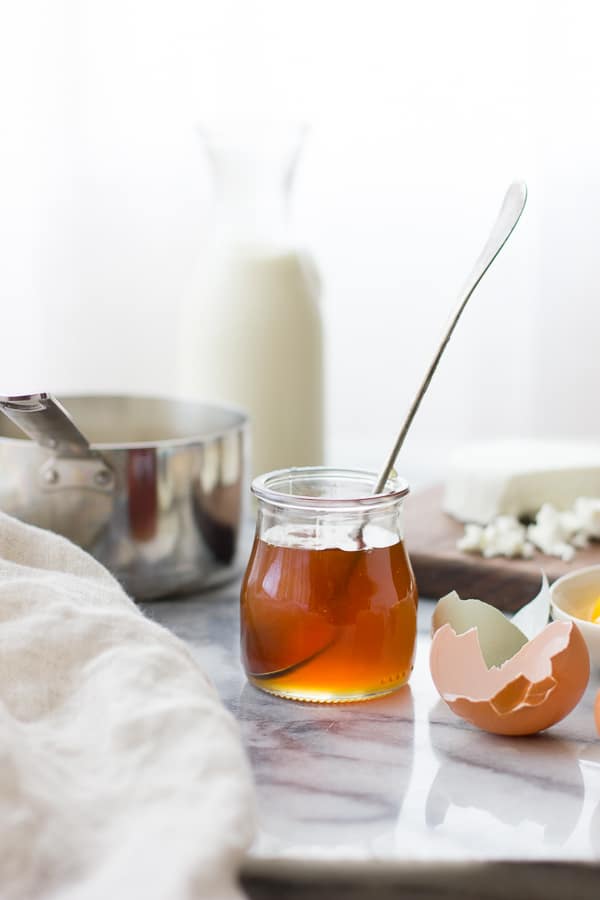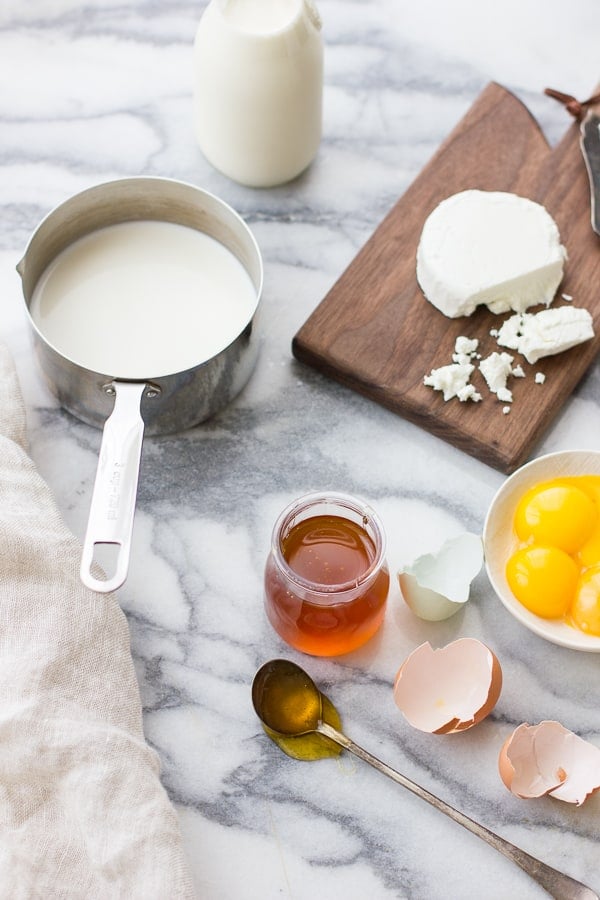 I developed the recipe from a couple of different sources: Carey's Honey Thyme and Blackberry Goat Cheese Swirl Ice Cream (how good does that look?!) and Laura Chenel's Honey Chèvre Ice Cream. (Also check out Cynthia's crazy beautiful Honey Goat Cheese Ice Cream with Poached Pear Swirl. Swoon.)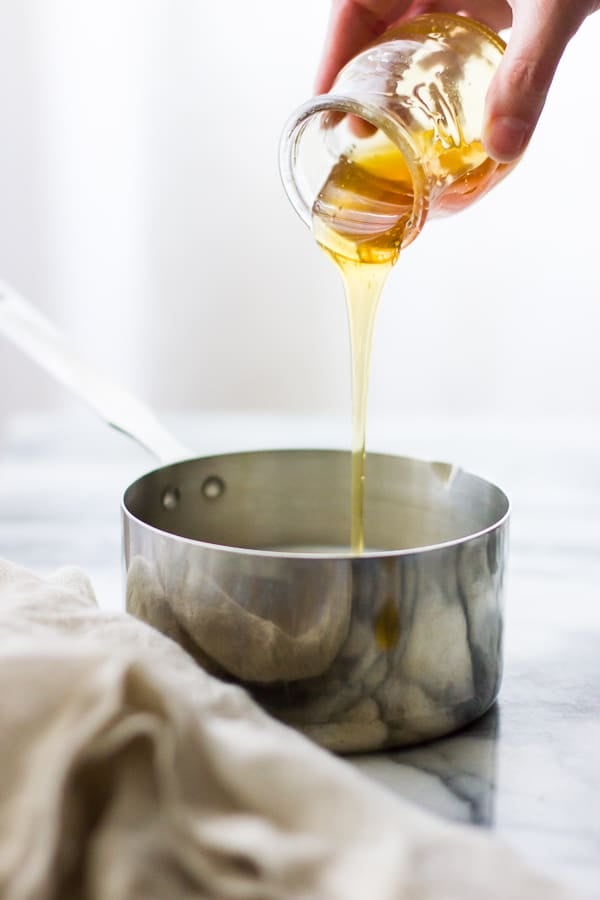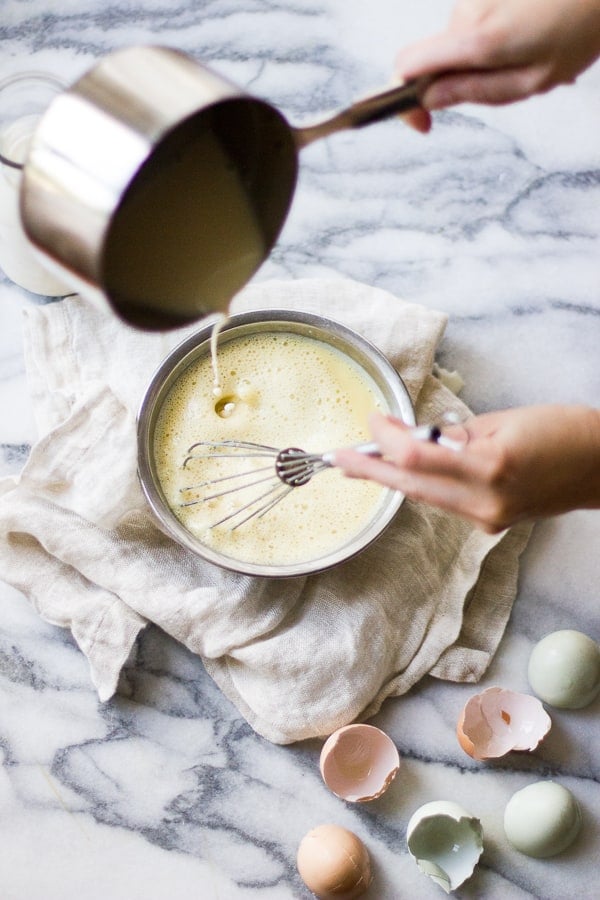 A custard base keeps the ice cream smooth and emulsified. The honey lends a soft set due to its high content of invert sugars, making the ice cream scoopable right from the freezer.
Be warned: this ice cream definitely tastes like goat cheese. The goat cheese lovers in our house didn't mind this fact (even the cat tried to get in on the action – he goes crazy whenever we pull the stuff out). I used Cypress Grove's Ms. Natural, a mild and creamy cheese from a Northern California co-operative dairy. If your goat cheese has a more assertive flavor, you may wish to reduce the amount by half.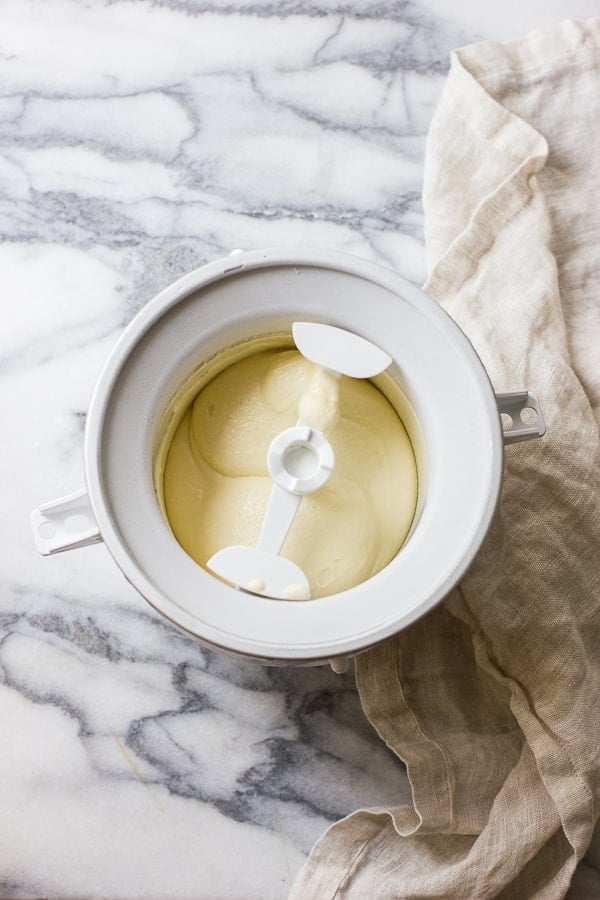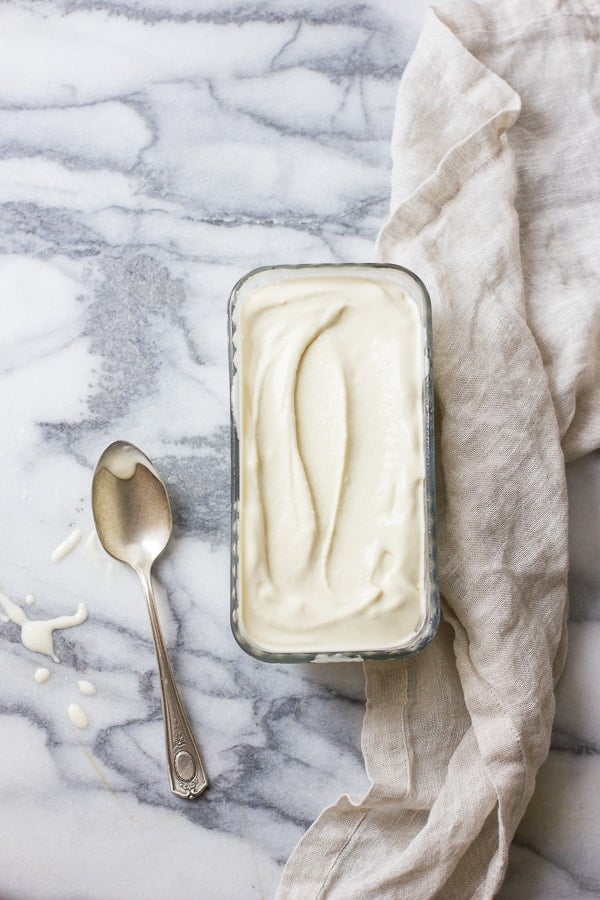 I'm envisioning this ice cream paired with other fruit desserts; perhaps a berry crisp, grilled plum halves, or roasted pears topped with walnuts. But it really is just right with those figs.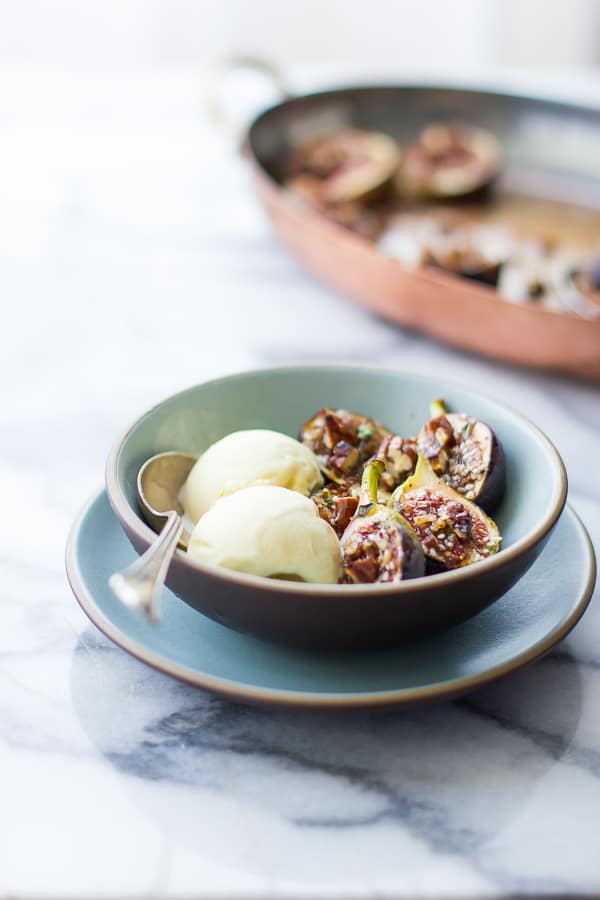 Thanks for reading! For more Bojon Gourmet in your life, follow me on Facebook, Twitter, Bloglovin', Pinterest, or Instagram, or subscribe to receive posts via email.
Simply Ice Cream:
Crème Fraîche
Dreamy Vanilla
Honey Yogurt
Goat Cheese Honey Ice Cream
Use a light-colored honey and fresh, mild goat cheese here; I like Cypress Grove's Ms. Natural and Sierra Nevada's fresh chèvre the best. For a milder goat cheese experience, decrease the amount of cheese to 1.5 ounces and up the cream by 1/4 cup. For churning the ice cream, I have and highly recommend the ice cream maker attachment for Kitchen Aid stand mixers. Serve the ice cream with any warm fruit dessert, or with Broiled Figs with Za'atar and Pecans. All ounce measurements here are by weight.
Makes about 3 cups, 6-8 servings
4 large egg yolks
1/8 teaspoon fine sea salt
3 ounces fresh goat cheese (about 2/3 c crumbled / 85 grams), softened
1 1/4 cups (10 ounces / 300 mL) heavy cream
1/2 cup honey (6 ounces / 170 grams)
1 1/4 cups (10 ounces / 300 mL) whole milk
Place the softened goat cheese in a medium bowl, and gradually whisk in the cream until smooth (being careful not to over-whisk and make whipped goat cheese butter). Place a strainer over the bowl and set aside.
Place the egg yolks in another medium bowl set on a damp kitchen towel. In a medium, heavy-bottomed saucepan, heat the milk with the honey and salt until steamy and hot, stirring frequently. Don't let the mixture simmer or boil or the acids in the honey could cause the milk to curdle. Slowly pour the hot milk into the egg yolks, whisking constantly. Return the mixture to the pot and cook over a low flame, stirring constantly with a heatproof silicone spatula, until the mixture thickens slightly and/or registers 170ºF on an instant-read thermometer. Immediately strain into the goat cheese mixture.
Place over an ice bath and stir until cold. Ideally, cover and chill the mixture overnight; this allows the milk proteins to relax and makes for a smoother ice cream. When the mixture is chilled, churn it in an ice cream maker according to the manufacturer's instructions. Scrape the ice cream into a jar or pan, cover with a piece of plastic wrap or parchment paper pressed directly to the surface of the ice cream, and freeze until firm, 3 hours or up to a month or two.