Poached pears sound like a fancy dessert, but they're actually super simple to make in about 30 minutes. With my guide, I'll show you how to poach pears with red wine (or tea!), vanilla, and spices like a pro pastry chef.
Make these poached pears when you have an excess of pears to preserve and store them in the fridge for up to 2 weeks. Through poaching, overly-firm pears become tender and sweet enough to bake into a pear tart, pear cake, or to serve with a chocolate torte or cheesecake.
I've poached a lot of pears in my time, thanks to a bakery job when I first moved to San Francisco. In the fall, we would poach huge batches of Bosc pears in white wine laced with vanilla and spices. We'd cut the poached pears into chunks and bake them into tarts and cakes full of the subtle, warm flavor of the poached pears.
Pears are notoriously fussy (as captured beautifully in my fave Eddie Izzard routine). They're always rock-hard when first purchased, and because they ripen from the inside out, it can be hard to tell when they're ready to eat. Many of us know that sinking feeling of cutting into a soft and fragrant pear only to find it turned to mush on the inside.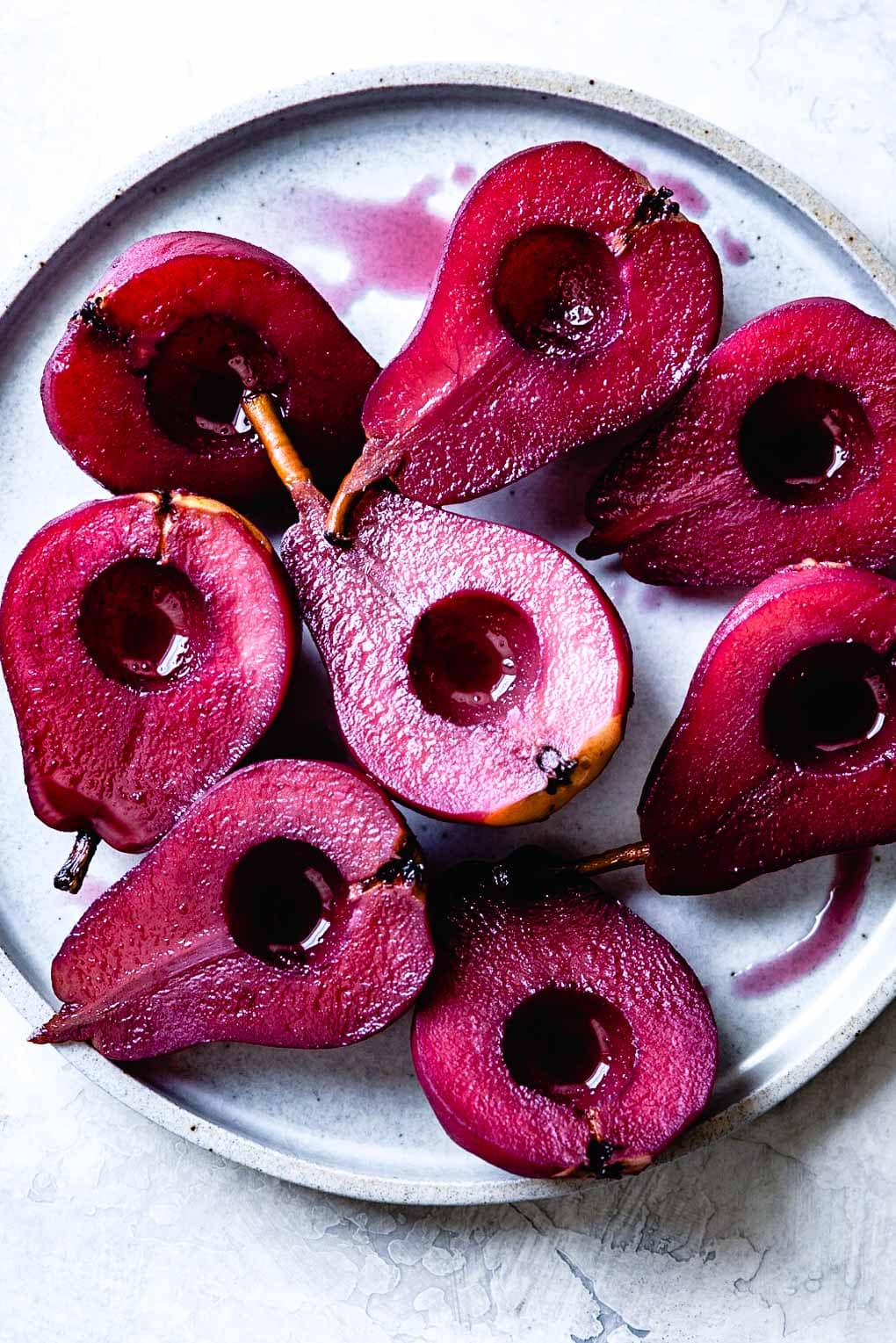 Poached Pears to the Rescue
Poaching pears sidesteps this conundrum neatly. Even rock-hard pears soften to silky sweetness when simmered in a bath of spiced wine or tea.
Here are some things I love about these poached pears:
Easy to make in 30 minutes
Great way to preserve pears
Handy for when your pears are underripe; it makes them tender and sweet
Enhanced with flavor from wine (or tea), spices, and vanilla bean
The poaching liquid can cook to a syrup to use as a sauce or to mix into drinks
I'll show you how it's done in this foolproof poached pear recipe!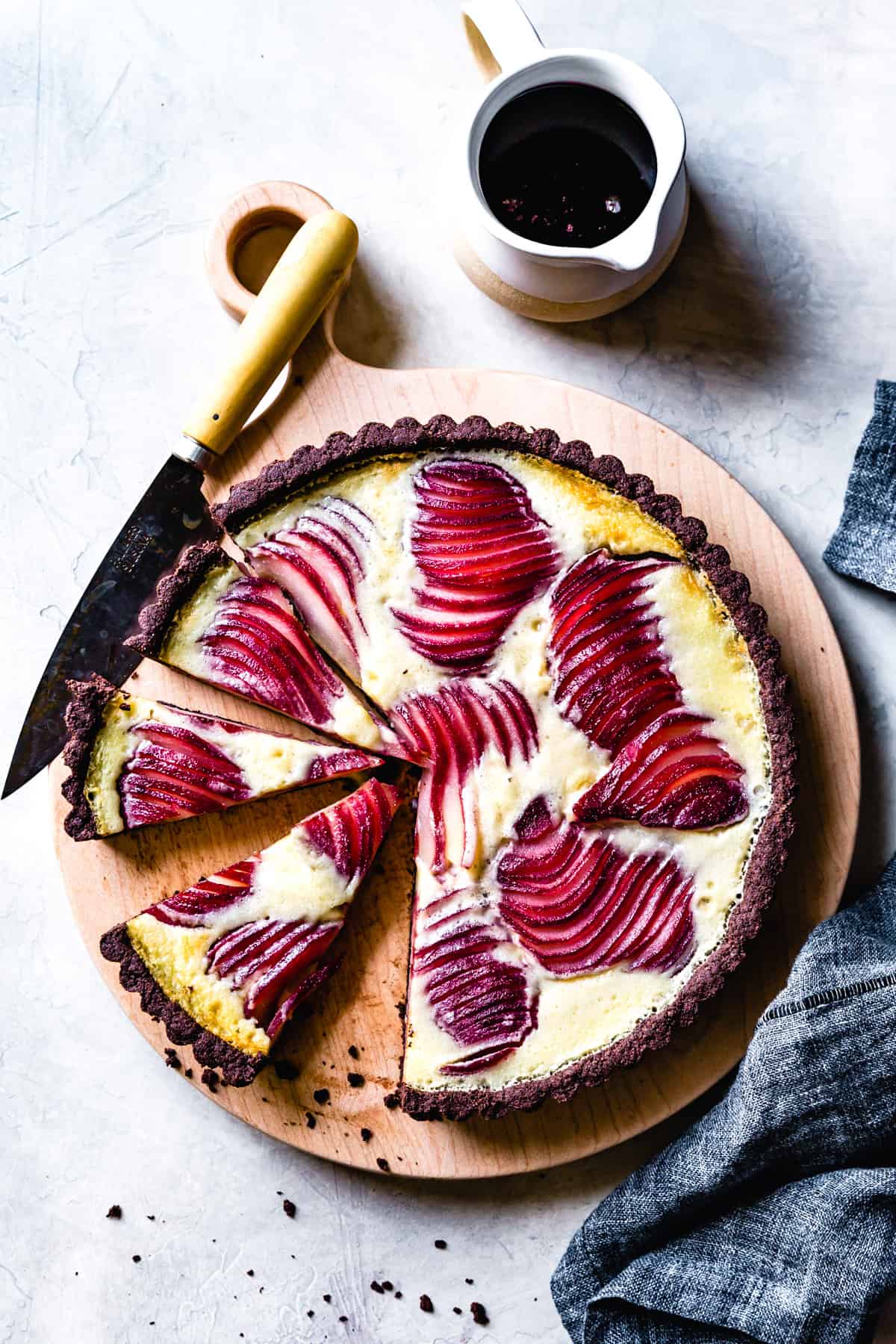 Which are the Best Pears for Poaching?
Bosc pears are the best variety for poaching because they're firm and hold their shape well when cooked. However, any pears that are firm-ripe can be poached such as Bartlett and d'Anjou. The color of the skin doesn't matter; the skin gets peeled first anyway inside, pears are all the same.
If using a softer variety of pear, just remove them when they become tender, which may only take 5 minutes or so.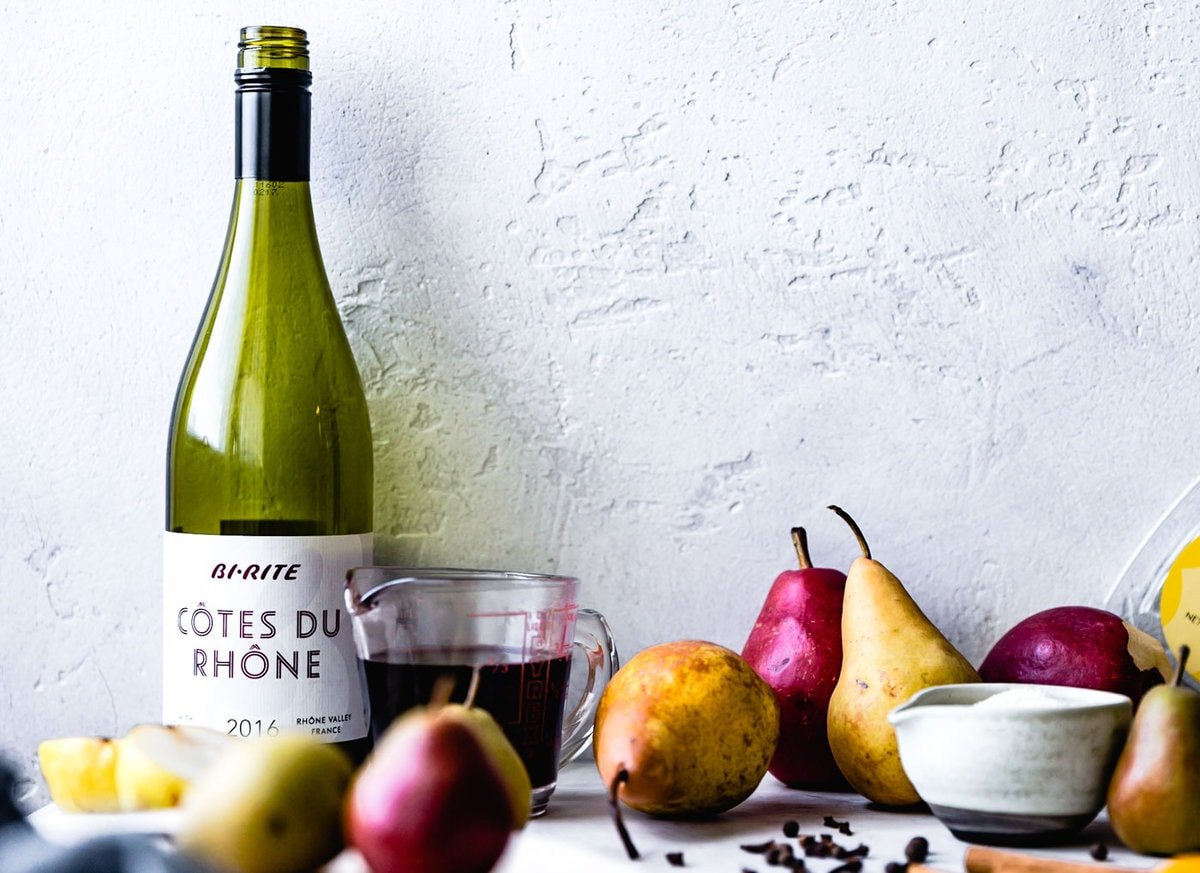 Ingredients & Substitution Suggestions
You only need a handful of pantry-friendly ingredients to make these poached pears with (or without) wine.
Obviously you need some pears! Bosc pears are the best variety for poaching because they hold their shape well, but other varieties will work too, such as Bartlett and d'Anjou. Just be sure to remove them before they get too tender.
Red or white wine combined with water forms the base of the cooking liquid. White wine will produce tan poached pears with a more mild flavor, while red wine will infuse the pears with color and big flavor.

For a wine-free poaching liquid, see my variation using steeped Earl Grey or other flavorful tea. Apple cider can also stand in for the wine if you have some on hand.

Sugar sweetens the poaching liquid. White (or organic granulated) sugar will have the most neutral flavor, but feel free to swap in other sweeteners such as coconut sugar or maple syrup.
Flavorings: Spices, orange zest, and vanilla bean add warm, floral notes that complement the pears. I like using a mix of cinnamon sticks, whole cloves, and allspice berries. But other spices would be lovely too, such as ginger, cardamom, star anise, fennel seeds, and black peppercorns. You do you!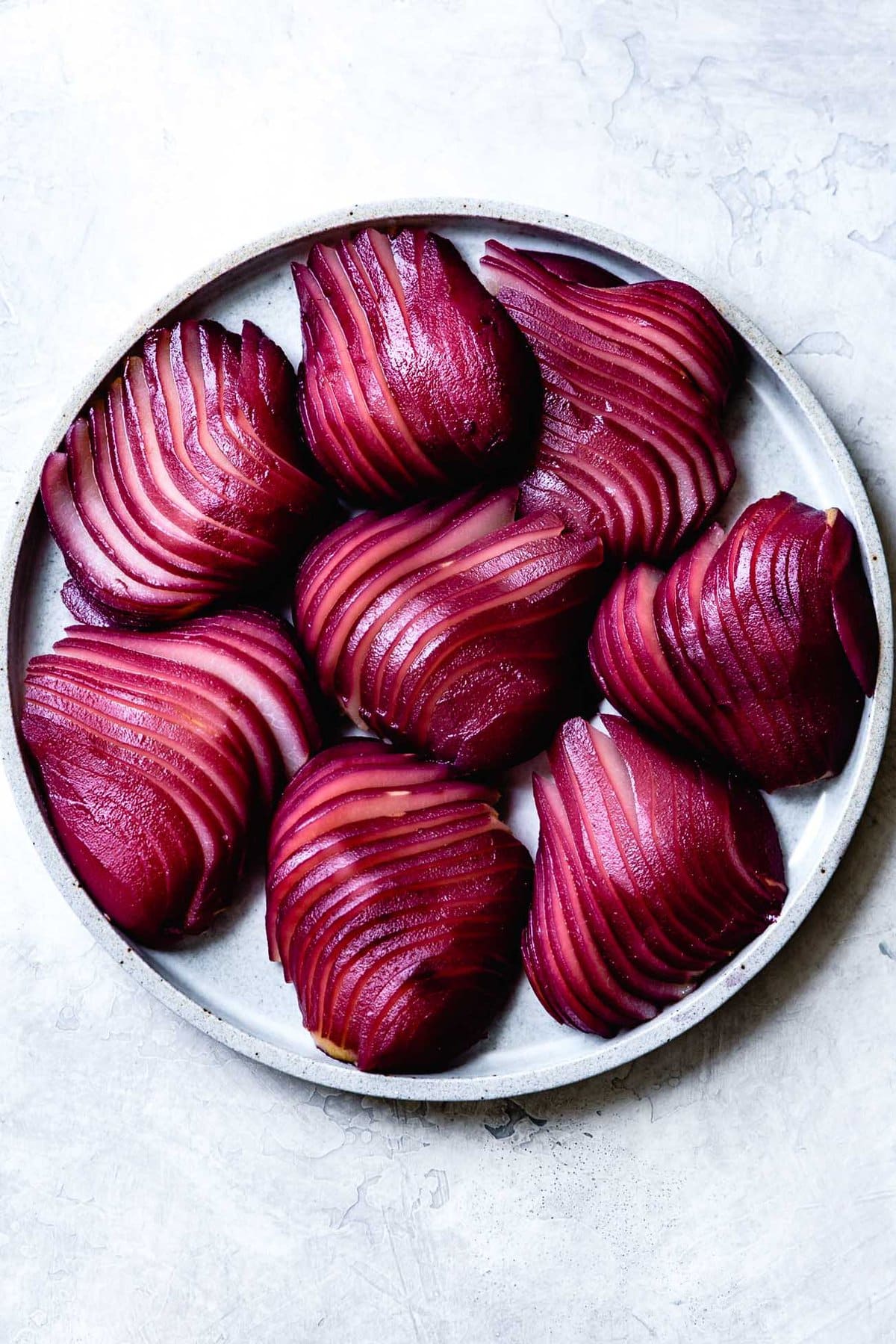 How to Serve Poached Pears and Use Them in Recipes
These poached pears are so versatile. Here are a handful of fun ways to enjoy them: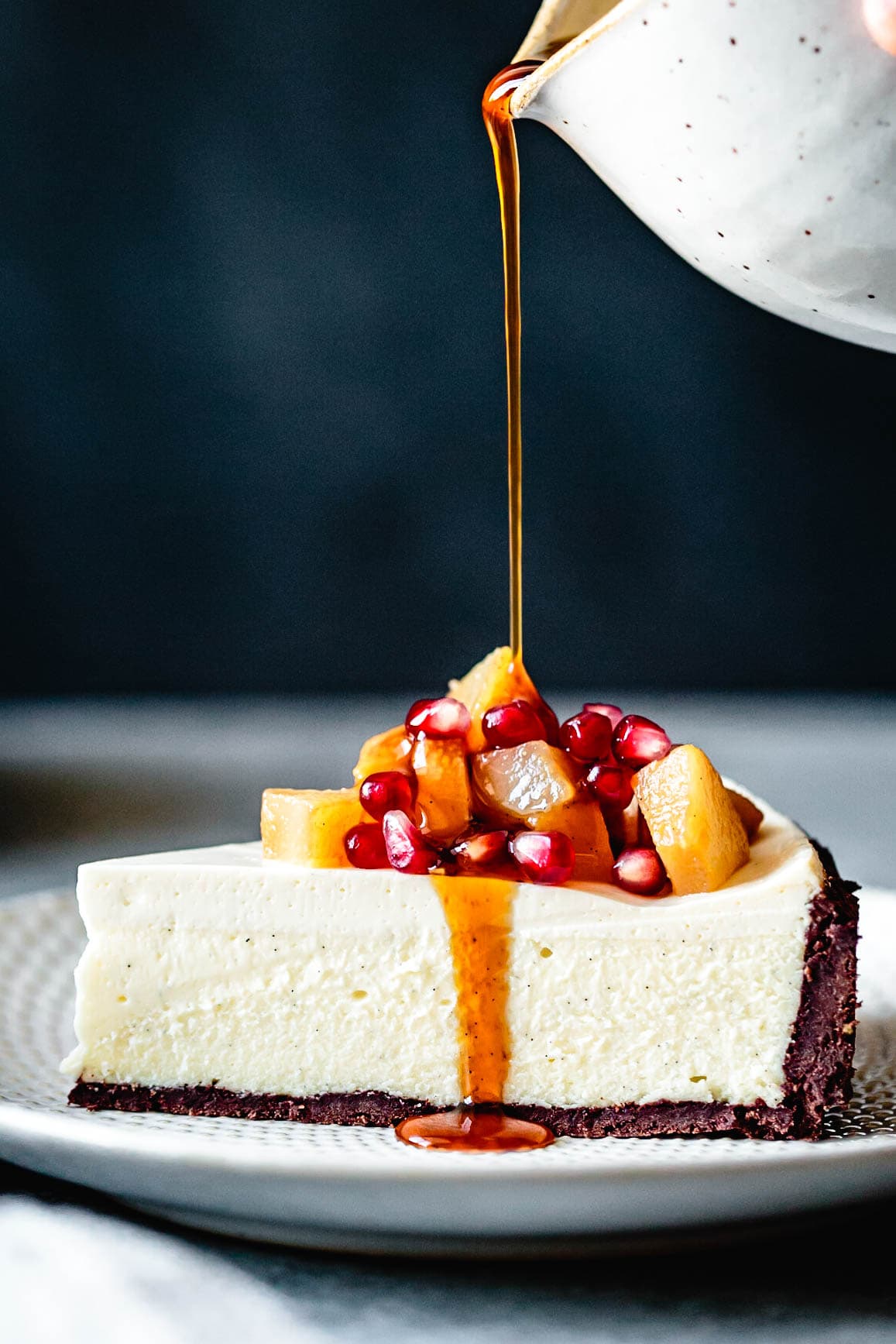 Tips for Poaching Pears
A few hints for pearfect (see what I did there?) poached pears:
Choose pears that are firm-ripe; ideally they should feel pretty firm to the touch but have a bit of floral fragrance.
Cook the pears evenly. Some recipes call for submerging the pears using a piece of parchment paper and/or heatproof plate on top of them while they boil. But I've found that it works just as well to flip the pears over halfway through cooking to make sure they cook evenly.
Don't overcook the pears; remove them from their poaching liquid when they're tender to a knife tip but still holding their shape
Store the poached pears in their poaching liquid so they don't dry out
Whether you poach your pears with wine, tea, or apple cider, enjoy them plain or baked into a gluten-free dessert, I hope you enjoy them as much as I do!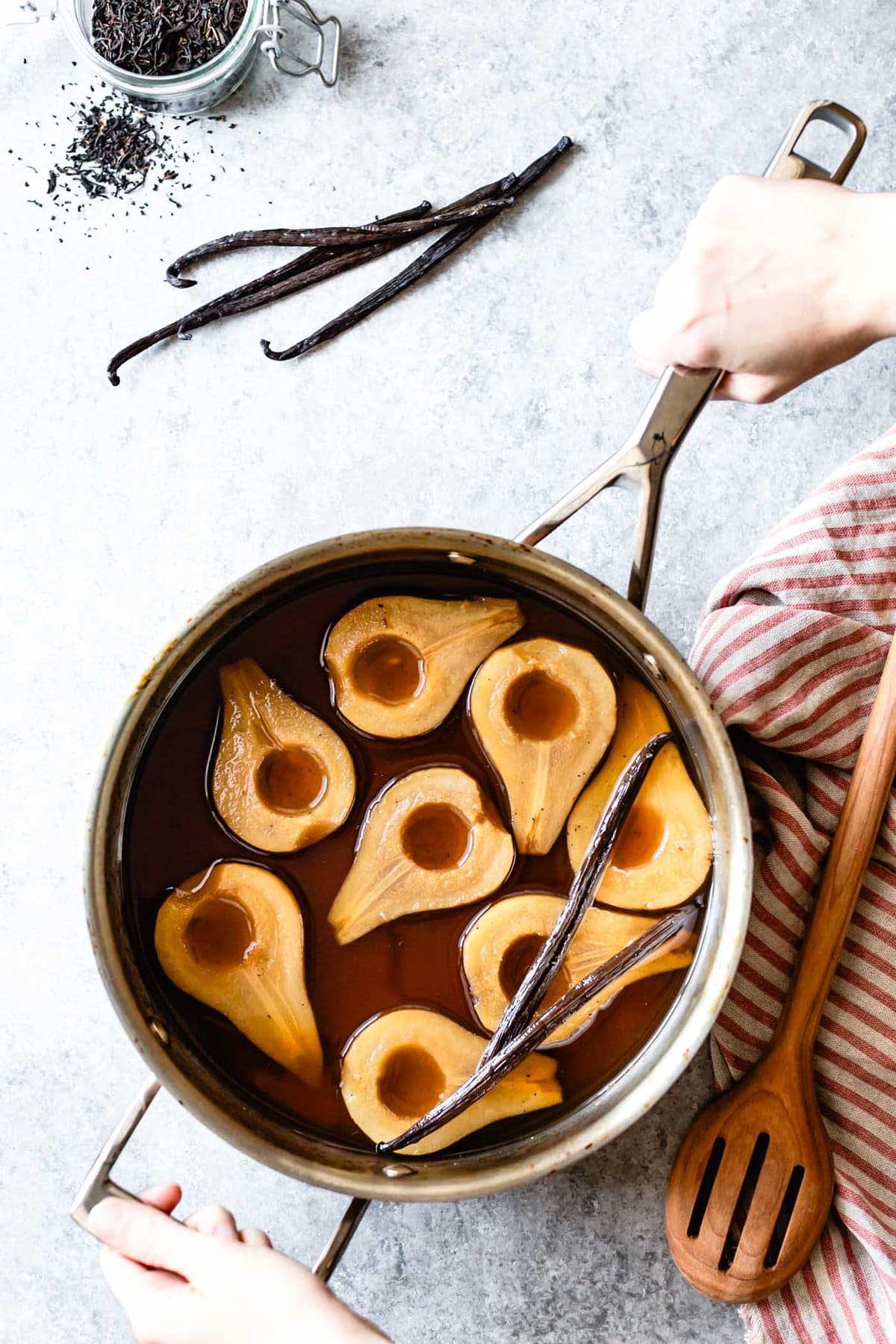 30-Minute Poached Pears (with wine or tea)
Print Recipe
Pin Recipe
Poached pears with wine (or tea) sound like a fancy dessert, but they're actually super simple to make in about 30 minutes. See the notes for the spiced wine-poached pears variation. Serve these on their own or over cheesecake, or bake them into a pear tart or pear cake.
Ingredients
3

tablespoons

loose tea leaves*

(Earl Grey, black tea, or Jasmine)

4

cups

(950 ml) boiling water

¾

cup

(165 g) organic granulated sugar

1

vanilla bean (or 2 scraped vanilla pods leftover from another recipe)

4

medium, firm-ripe pears (such as Bosc), peeled, halved, cored

juice of 1 large lemon
Instructions
In a large, heatproof measuring pitcher, pour the boiling water over the tea leaves and let steep 5 minutes.

Strain the tea into a wide skillet with high sides, or another large pot.

Add the sugar and vanilla pods and bring to a boil.

Add the pears and lemon juice (the liquid should just cover the pears, but you can add more water if need be) and simmer the pears until just tender but still holding a shape, 8-12 minutes, turning the pears over halfway through.

If using right away, remove the pears from the poaching liquid and serve warm. Otherwise, let the pears cool in their poaching liquid.

The pears can be stored in their poaching liquid in the fridge for up to 2 weeks.

When you're ready to serve the pears, remove them from the poaching liquid, return the liquid to a saucepan, and simmer the poaching liquid until thick and syrupy, 10-20 minutes.
Notes
For red or white wine-poached pears:
In place of the tea, use 2 cups red or white wine and 2 cups water.
Omit the lemon juice, adding 1 cinnamon stick, 2 whole allspice berries, 2 whole cloves, and a few strips of orange peel.