Easy maple glaze made with just 3 ingredients and 2 minutes of active time. Drizzle it over doughnuts, scones, quickbreads, or your favorite dessert recipes for a pretty and delicious finish!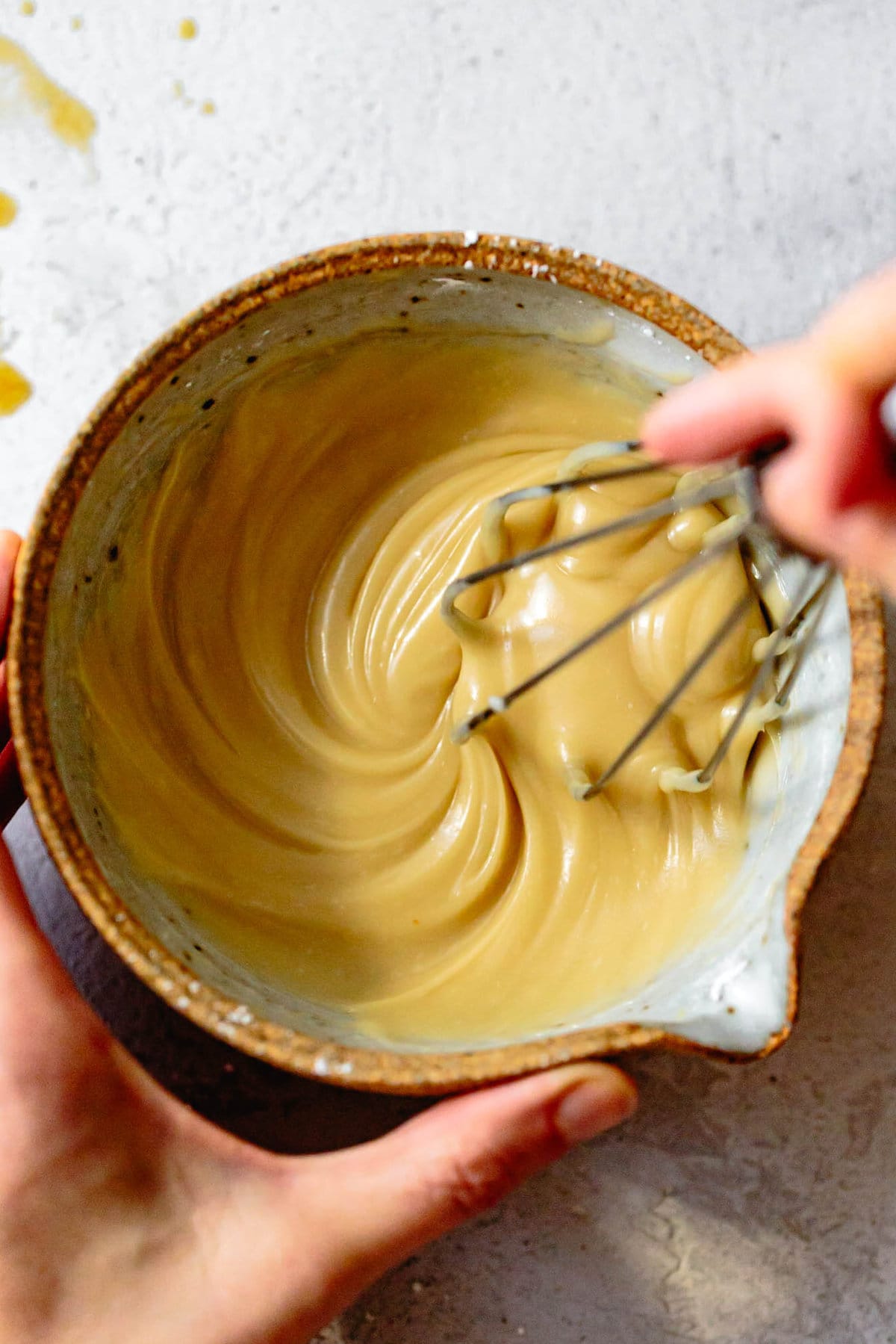 This luscious maple glaze sings with the earthy flavor of maple syrup sharpened with a touch of salt. It has a rich, buttery mouthfeel that makes it super addictive and versatile.
I especially love this glaze drizzled over my favorite gluten-free pumpkin bread. It starts out silky-smooth, and within a few minutes, it hardens into an icing-like finish that locks in moisture and keeps the quickbread fresh for days.
This glaze also works beautifully on a variety of desserts, from breakfast pastries such as scones and muffins, to sugar cookies and doughnuts.
It's also incredibly quick and simple to make. In the time it's taken you to read this post, you could have whipped up a batch of glaze!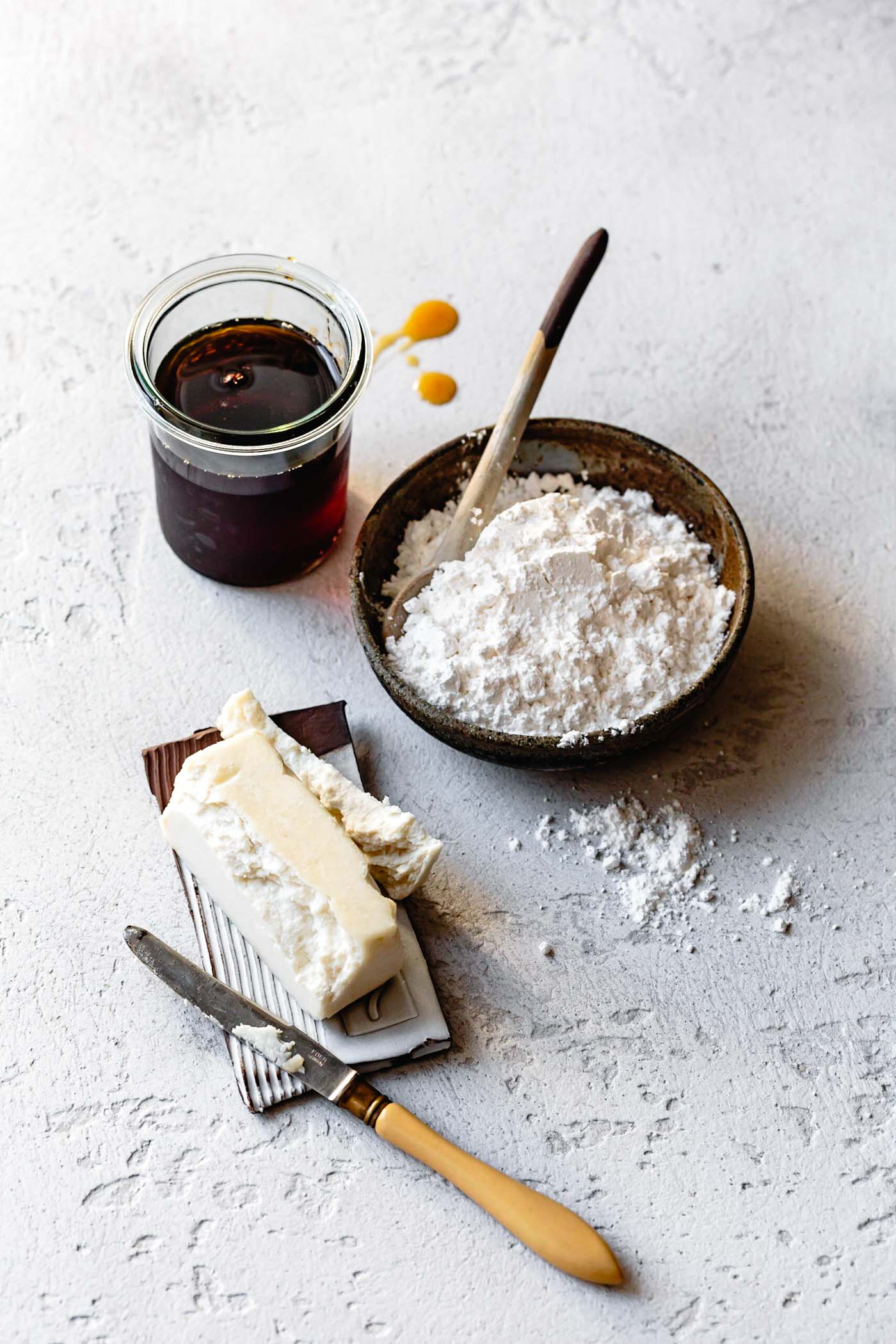 Ingredients
This simple recipe uses just 3 main ingredients.
Butter (dairy or vegan) adds richness.
Maple syrup adds sweetness and warm caramel notes.
Powdered sugar thickens and emulsifies the glaze, helping it harden once it's cool.
A pinch of salt sharpens the flavors if using unsalted butter.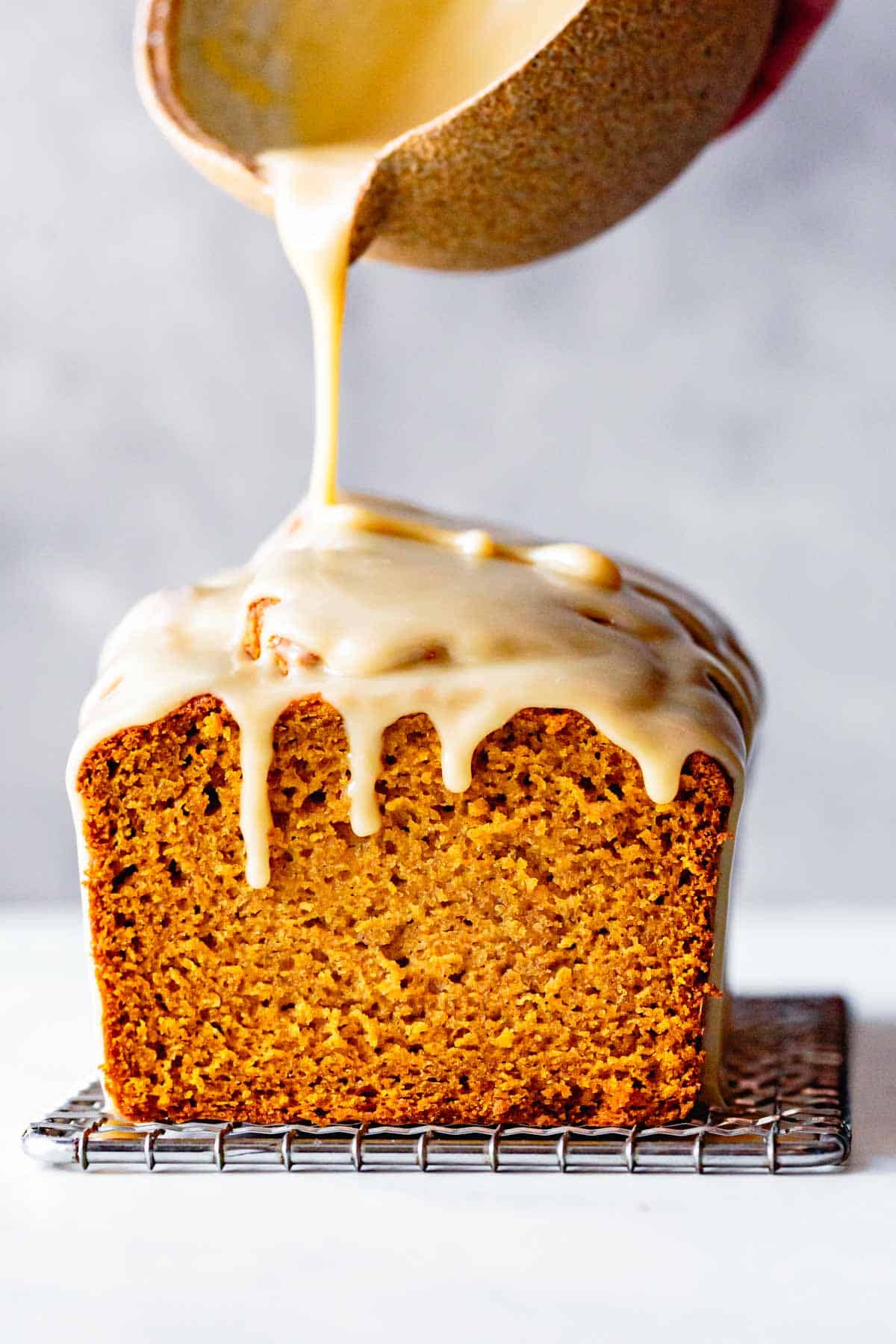 How to Make Maple Glaze
This recipe comes together with just a few minutes of active time. For best results, let it sit for 20 minutes to thicken before using.
This recipe makes a small batch of glaze, a little over half a cup, just the right amount for 1 loaf cake, 12 muffins, or 1 batch of scones. Feel free to increase the recipe if you need more glaze.
How to use Maple Glaze
This easy maple glaze makes a delicious finish for a wide variety of desserts and pastries. Here are a few favorites:
However you use this buttery, salty-sweet maple glaze, I hope you love it!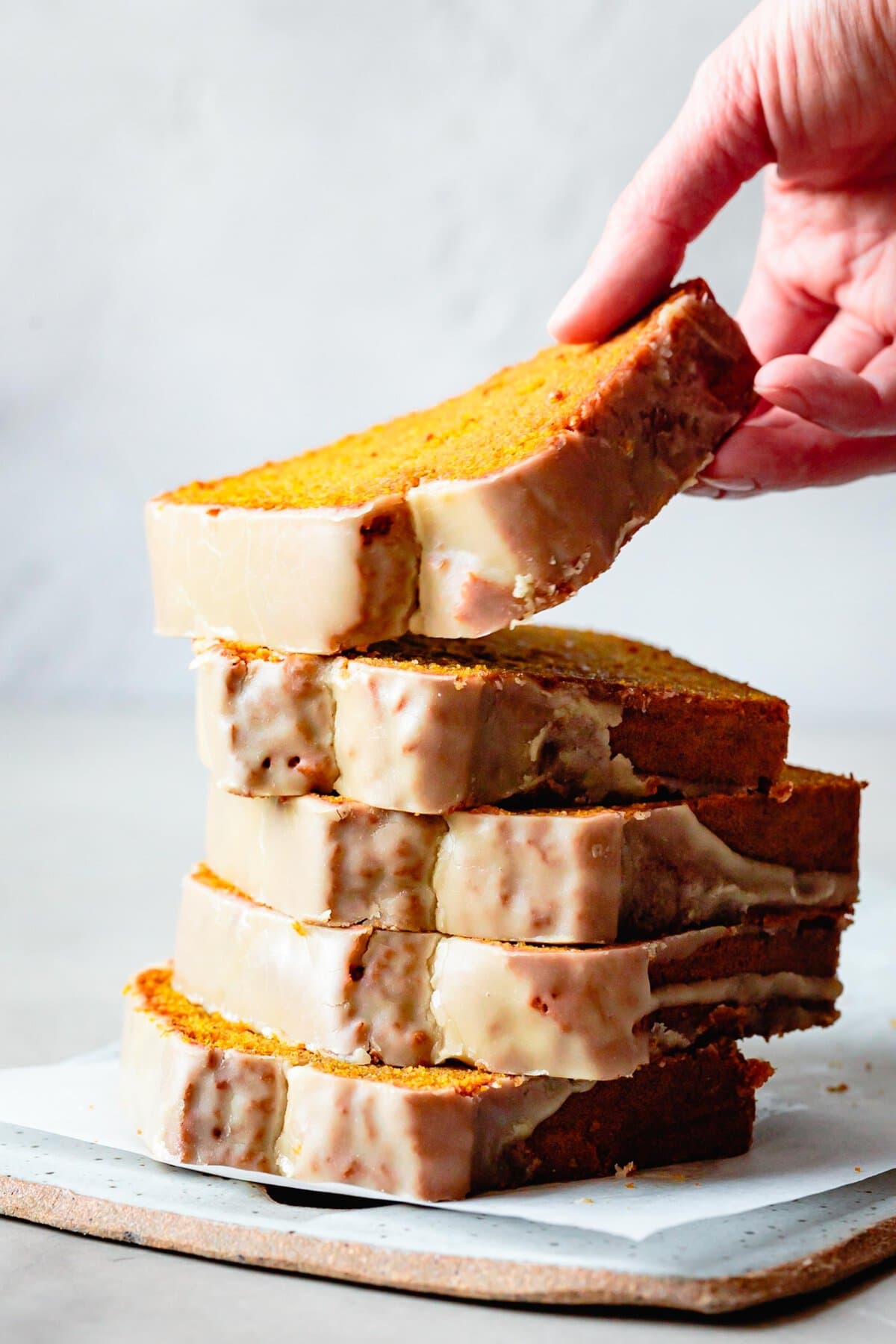 Bojon appétit! For more Bojon Gourmet in your life, follow along on Instagram, Facebook, or Pinterest, purchase my award-winning gluten-free baking cookbook Alternative Baker, or subscribe to receive new posts via email. And if you make this maple glaze recipe, I'd love to know. Leave a comment and rating below, and tag your Instagram snaps @The_Bojon_Gourmet and #bojongourmet.