When January rolls around, I'm always grateful for the bright orbs of juicy, sweet citrus fruits that fill the market. Clementines, satsumas, blood oranges, cara caras, grapefruit, meyer lemons, kumquats, and bergamots refresh the palate after the decadence of December.
When life gives you a rainbow of citrus fruits, indulge in these vibrant gluten-free and vegetarian winter citrus recipes. From citrus salads to citrus desserts, they're sure to bring edible sunshine to your kitchen.
LEMONS
The typical lemons found in US supermarkets are Eureka lemons, but Meyer lemons are also a favorite due to their sweeter juice and floral zest. Choose Meyers when you want a floral kick and less tartness in your lemon recipes, such as desserts, and Eurekas when a tangy zip is what you crave. If you want to mimic the flavor of Meyer lemons, try a mix of Eureka lemon zest or juice mixed with that of tangerines. Another lemon-ish citrus fruit that I see popping up more and more is yuzu, an asian variety with a complex taste reminiscent of a mix of citrus fruits. Also keep an eye out for pretty pink lemons, which have a candy-striped exterior and blush pink insides.
See this post from Naturally Ella for ways to preserve the flavor of lemons throughout the year.
Cheese for breakfast? Yes, please! These easy GF ricotta pancakes take just a few minutes to whip up.
Crumbly crust, creamy curd, and a pretty topping. This beautiful tart is a GF twist on the classic.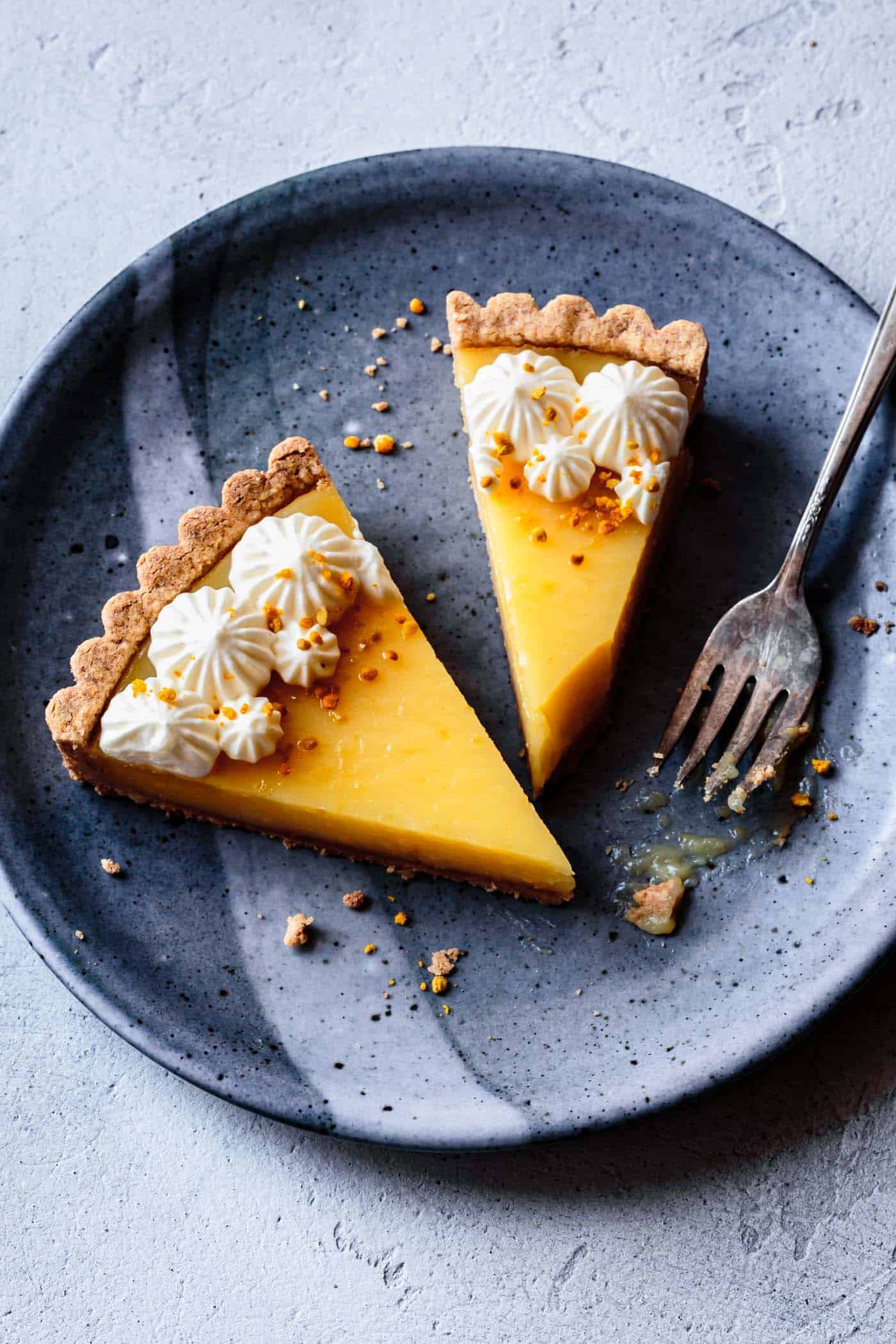 My best gluten-free lemon bars have a luscious tangy curd and crunchy caramelized crust.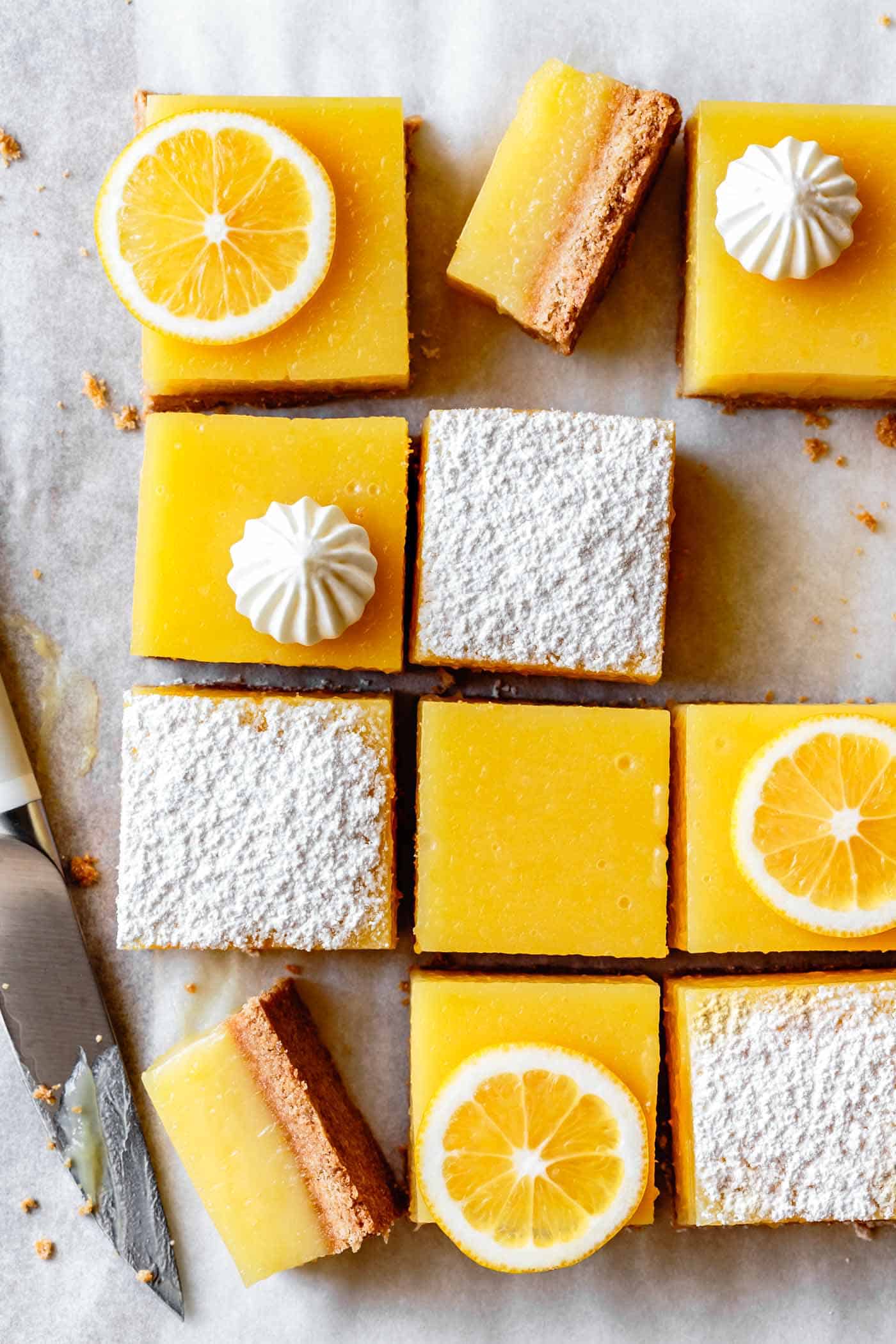 One of the most-made recipes on TBG! Almonds, cashews, maple, and coconut form the base for this über-lemony tart topped with coconut cream and summer berries. Naturally vegan, gluten-free, and refined sugar-free.
A new reader favorite! This cake has a gloriously light and springy texture. It's dairy-free and grain-free to boot.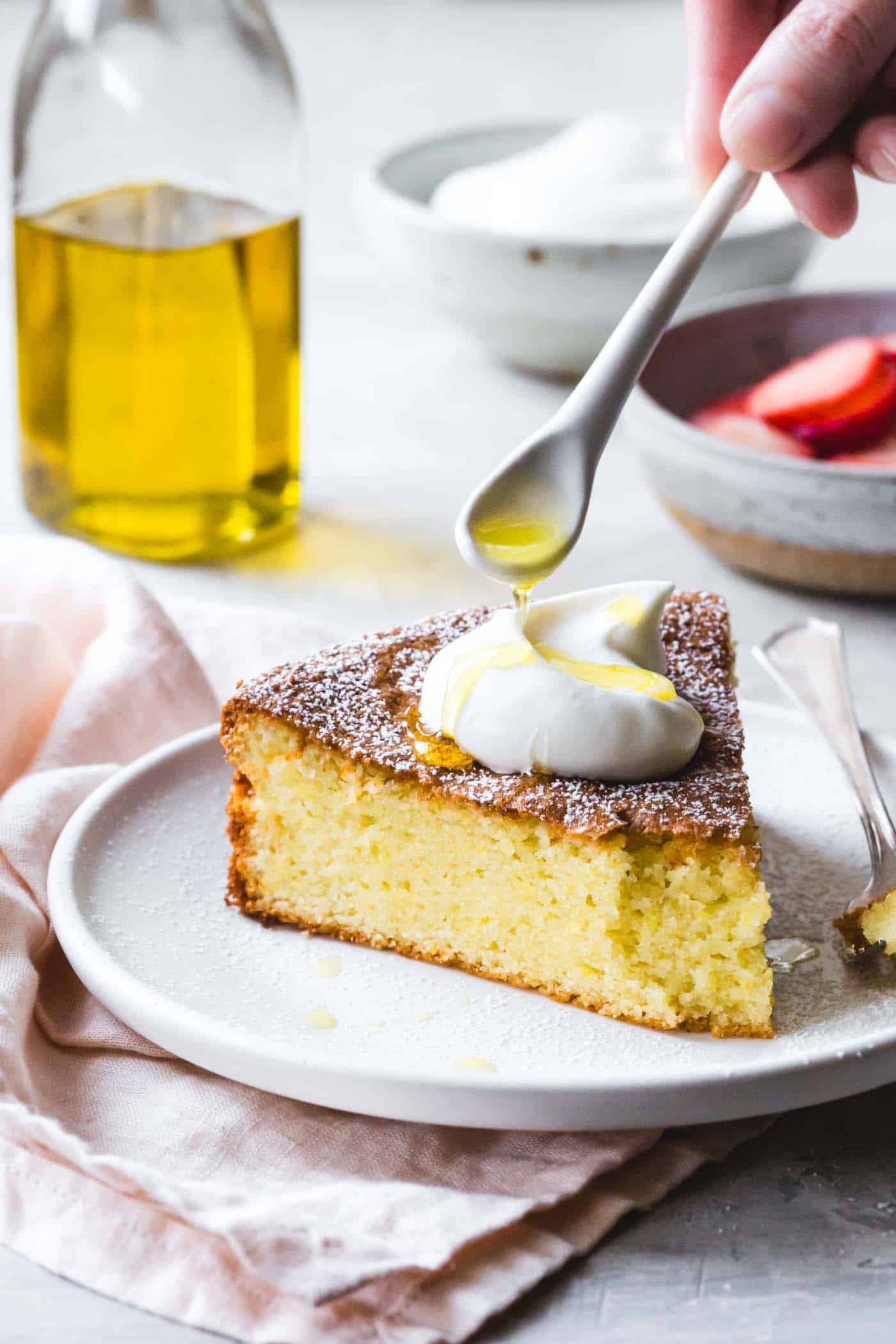 A way to get your fruit pie fix during the depths of winter, this pie combines a flaky crust with a tangy buttermilk custard filling. Vanilla bean and Meyer lemon zest and juice infuse the filling with layers of floral flavor. Get the gluten free version, shown here, in my book Alternative Baker. Or find my original gluteny version here.
Stupid easy and bursting with the flavors of spring, this lemon artichoke hummus makes all your dipping dreams come true. Vegan, gluten-free, and adapted from Pure Delicious by Heather Christo.
I recently photographed this delicious recipe for Banza Pasta and it's become a favorite in our home! Chickpea flour pasta is simply tossed with wilted spinach, toasted hazelnuts, and lemony ricotta. Sub mascarpone for the ricotta if you're feeling extra decadent.
Grilling Meyer lemons adds notes of smoke and caramel to their sweet juice, adding a cozy vibe to these herbaceous cocktails.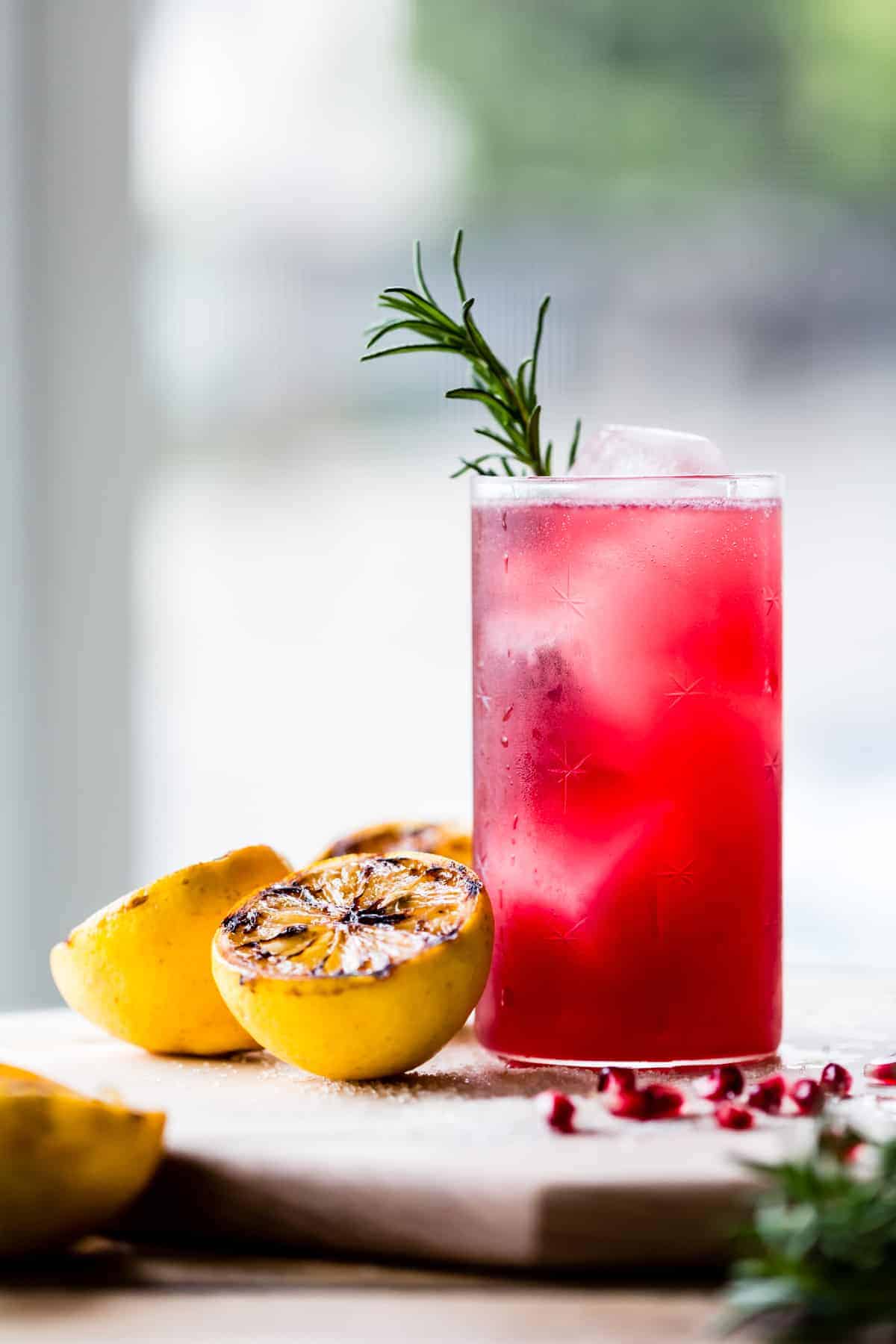 I've also got my eye on this gluten free dairy free lemon cake from Salted Plains.
KUMQUATS
These tiny citrus fruits are unlike any other due to their sweet skin and sour juice. Pop the whole fruits in your mouth, or slice them up to toss in winter citrus salads, citrus yogurt bowls, or bake into citrus desserts. Teardrop-shaped Mandarinquats are a kumquat-mandarin hybrid and can be used interchangeably. (Loquats are unrelated to both, though they sound like they should be!)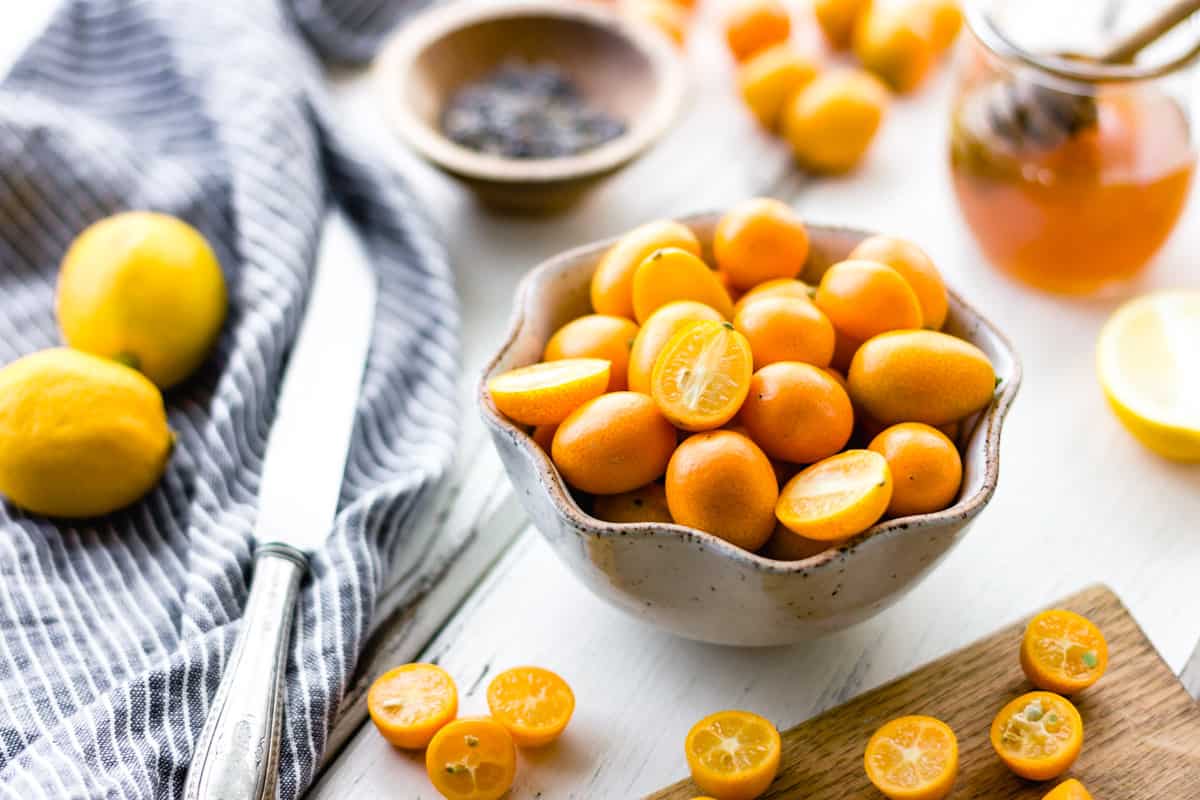 Griddled toast smeared with fromage blanc, sliced fresh kumquats, and chunks of honeycomb or a drizzle of honey are a capital way to start a winter's day. And here's a similar, spicy version from Floating Kitchen.
These fragrant little tea cakes are redolent with vanilla bean brown butter, almond flour, and ground black sesame seeds, all topped with fresh kumquats and honey.
Extend kumquat season with this sweet-tart drinking vinegar. Kumquats and lavender are muddled with honey and lemon and blended with cider vinegar. Mix with fizzy water and ice for a healthier soda.
A favorite recipe from my cookbook Alternative Baker, these pillowy little cakes are moistened with kumquat honey syrup and topped with kumquat cream cheese frosting. The honeyed kumquats are also used to top fromage blanc tartlets in an almond cookie crust.
ORANGES
The most common orange varieties – navels for eating and Valencias for juicing – are available much of the year. But during winter, blood oranges and Cara Caras come into season. Blood oranges boast a vibrant hue that ranges from orangey red in the Tarocco variety to a deep burgundy in the Moro variety. The juice has a concentrated, sweet taste with notes of raspberry and grenadine. Cara cara oranges are usually a bit larger than navels, with blush pink middles. Their juice is bright and sweet, and they make excellent eating oranges.
A perky little salad full of bitter, sweet, salty, and tangy flavors to refresh your palate during the depths of winter. Use any and every variety of orange here!
Spoil your sweetie with this seasonal twist on the French classic: chocolate ganache-lined pots of vanilla custard topped with crackly caramel and blood orange slices.
Sunny corn flour gives this cake a golden hue while ricotta adds tenderness and chew. Topped with mascarpone and blood oranges, it makes a bright treat for the depths of winter.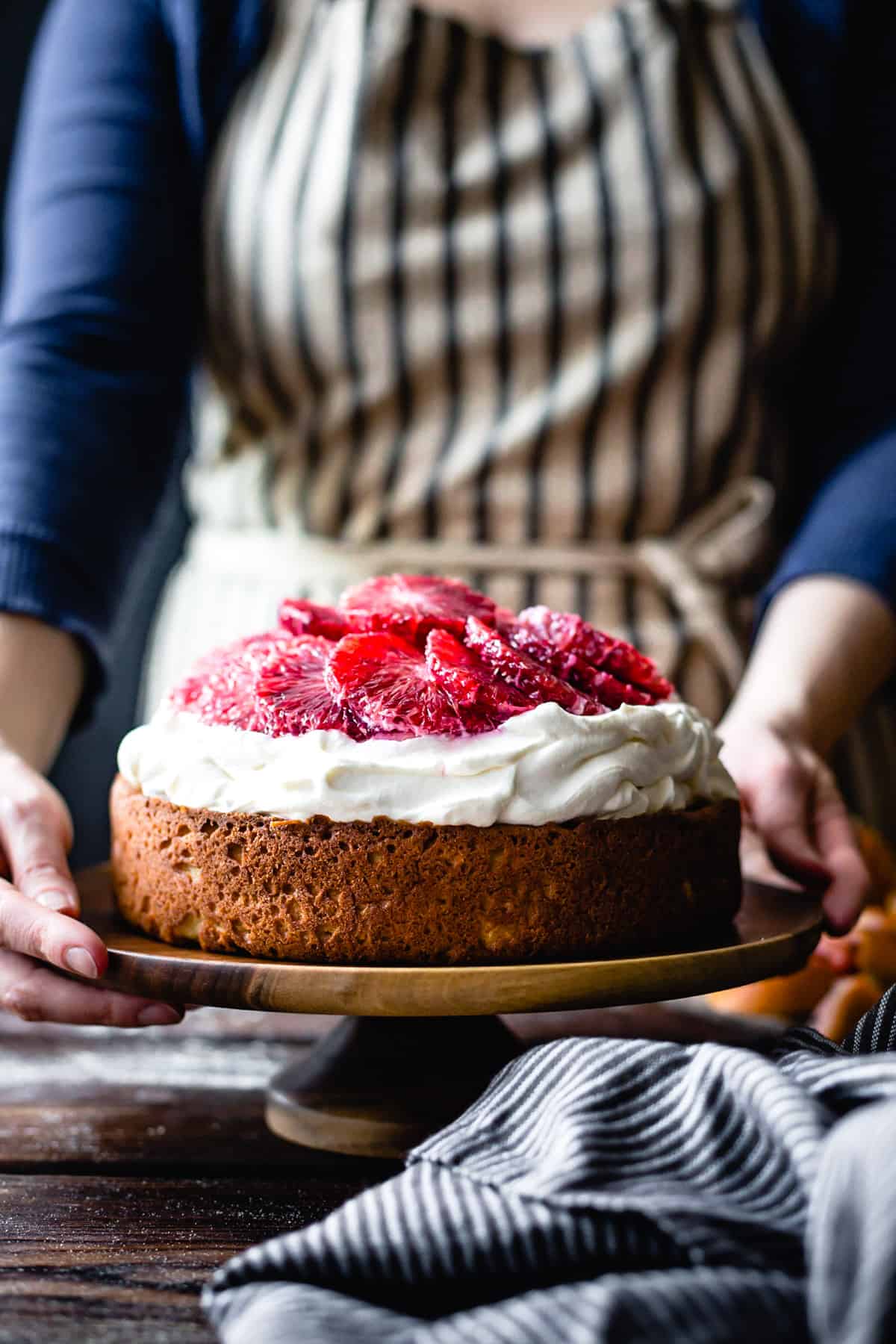 If you can't escape to the tropics for the winter, bring them to you! Two kinds of rum flavor this vibrant punch along with muddled strawberries, blood orange, lemon, and lime.
Also on my list to try:
TANGERINES
Tangerines are also known as mandarins. Their thin skins are easy to peel and their sweet-tart juice tastes like pure sunshine. Their fragrant, floral zest adds lovely flavor and vibrant color to baked goods. Varieties include satsumas, clementines, honey tangerines, tangelos, and murcotts, to name a few.
Grab the last of the season's fuyu persimmons and blend up this creamy, date-sweetened smoothie. It tastes like a zippy creamsicle you can eat for breakfast.
These little cookies get loads of flavor from vanilla bean brown butter, nubby almond flour, and tangerine zest and juice. Find the recipe in Alternative Baker.
If you're a gluten eater, you can try these recipes from TBG archives too:
GRAPEFRUIT
Grapefruit is one of those divisive, love it or hate it ingredients. The largest of the citrus varieties and with perhaps the most complex flavor, grapefruits can taste sweet and floral, with musky, bitter, and perfumed undertones. Mix the juice with champagne or prosecco for my favorite mimosa, or top halves with brown sugar and stick them under the broiler for a sweet breakfast treat. Varieties include yellow-fleshed cocktail grapefruits as well as white and pink grapefruit. These can vary in hue from a light blush pink to a vivid fuschia. Other related fruits are the pomelo (aka cat helmet) and oro blanco. For tips on how to segment a grapefruit, see this step-by-step post from Heartbeet Kitchen.
Hangar 1 Rosé Vodka stars in this springy vodka cocktail kissed with floral pink grapefruit juice, elderflower liqueur, and sparkling rosé.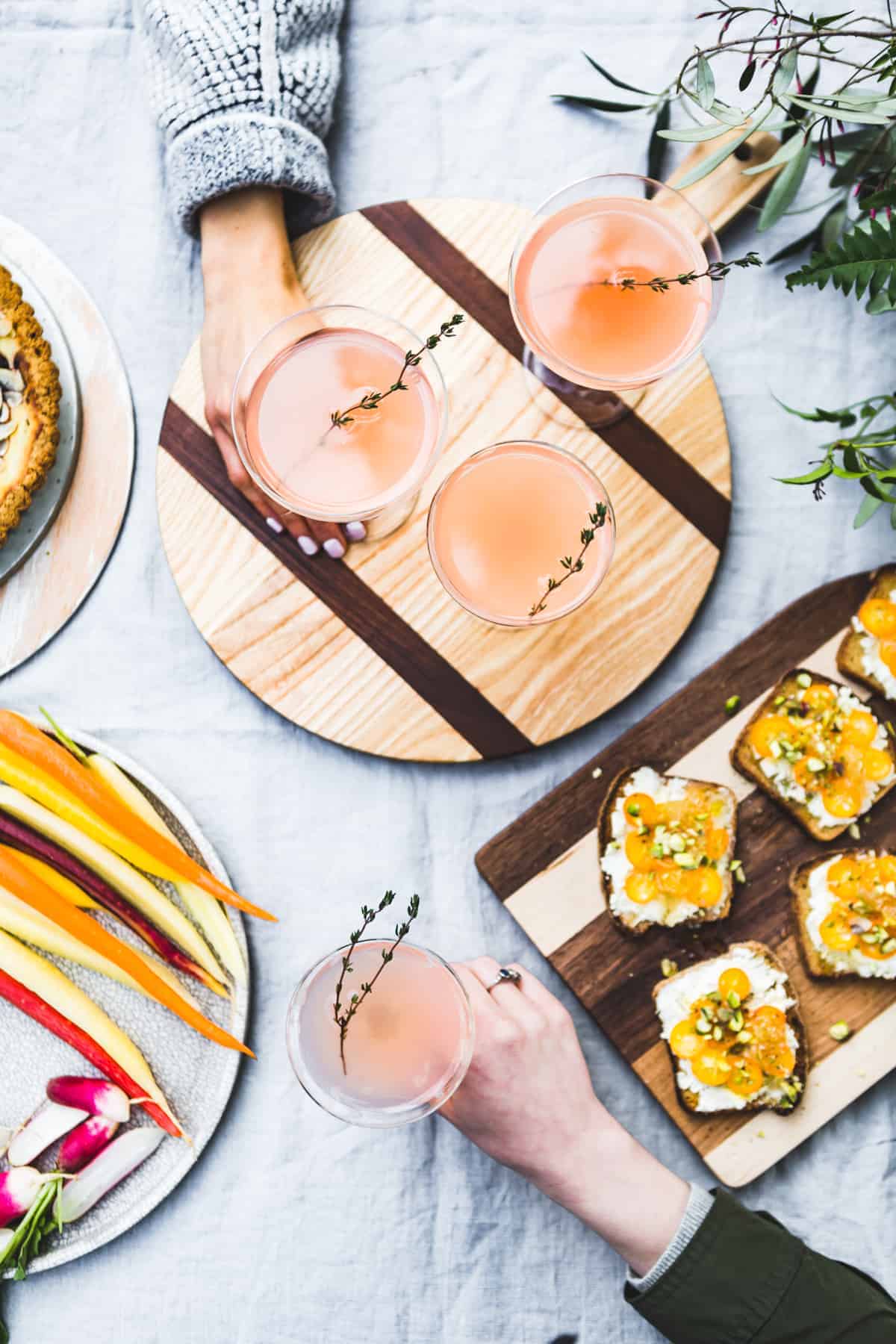 Adapted from the Four and Twenty Blackbirds Pie Book, this blushing beauty captures the musky-floral-bright notes of grapefruit in a delicate custard. The texture of the softly set custard is somewhere between panna cotta and a delicate lemon curd all wrapped up in my favorite flaky gluten free piecrust. St. Germain liqueur adds a whiff of elderflower that blends seamlessly with the grapefruit.
French lemon tart for grapefruit lovers. This delicate tart has a similar flavor profile to the above pie, but contained in a buttery almond flour crust. Find the recipe in Alternative Baker.
Floral, tart, and not too sweet, this pretty-in-pink cousin to the margarita gets elevated with fresh ginger and vibrant hibiscus.
I love grapefruit drinks! Others to try are:
BERGAMOT
Did you know that bergamot, the flavor in Earl Grey tea, is a citrus fruit? Bergamots look like yellow oranges on the outside. Their juice is sour and not particularly flavorful, but it's their intensely musky zest that shines. If you love Earl Grey, look for fresh bergamots at specialty grocers. If you're in the California bay area, you can find them at Bi-Rite market in San Francisco and Berkeley Bowl in January and February. Or look for mail-order sources online.
Chocolate ganache infused with fresh bergamot zest, dipped in chocolate, and dusted in cocoa, these truffles are pure love.
A great way to use up bergamot juice - muddled with fresh mint and rum! Try these with grapefruit if you don't have fresh bergamots handy.
Flecked with chocolate and fresh bergamot zest, there's no better treat to enjoy with a mug of Earl Grey tea. Note: these scones contain gluten. To make them gluten free, use the gluten free scone base from Alternative Baker.
Find more bergamot recipes in Alternative Baker:
bergamot meyer lemon bars
buckwheat bergamot double chocolate cookies
bergamot chocolate tart with olive oil
LIMES
Limes are in season in California in late autumn but they're usually available year round. The most common variety found in grocery stores are Persian limes. Key limes are smaller, with a thinner rind and more acidic juice, but the two can be used interchangeably. I use limes nearly every day, drizzled over tacos or a bowl of Thai-style curry. But their flavor also shines on its own in drinks, sweets, and savory dishes. Also keep an eye out for finger limes, aka the caviar of citrus. Makrut limes have especially floral zest and leaves, which are most commonly used in Southeast Asian dishes.
Smoked paprika, lime, and chipotle add vibrant flavor to a piquant, brick red broth studded with chunks of creamy sweet potato and tender lentils. Top this ultra-nourishing vegetarian, vegan, and gluten-free soup with all the fixings.
Fragrant broth infused with ginger, lemongrass, and cilantro bathes chewy black rice noodles and a mess of veggies in this Southeast Asian-inspired green noodle soup adapted from The First Mess Cookbook. Naturally vegan and gluten-free.
These spring green tarragon gin and tonics taste like G&Ts plucked from an herb garden, with soft notes of tarragon melding with herbaceous gin and sharpened by quinine, lime, and celery bitters.
Silky lime curd in a crumbly almond flour crust topped with billows of whipped cream. Get the recipe in GFF Magazine, available for download here.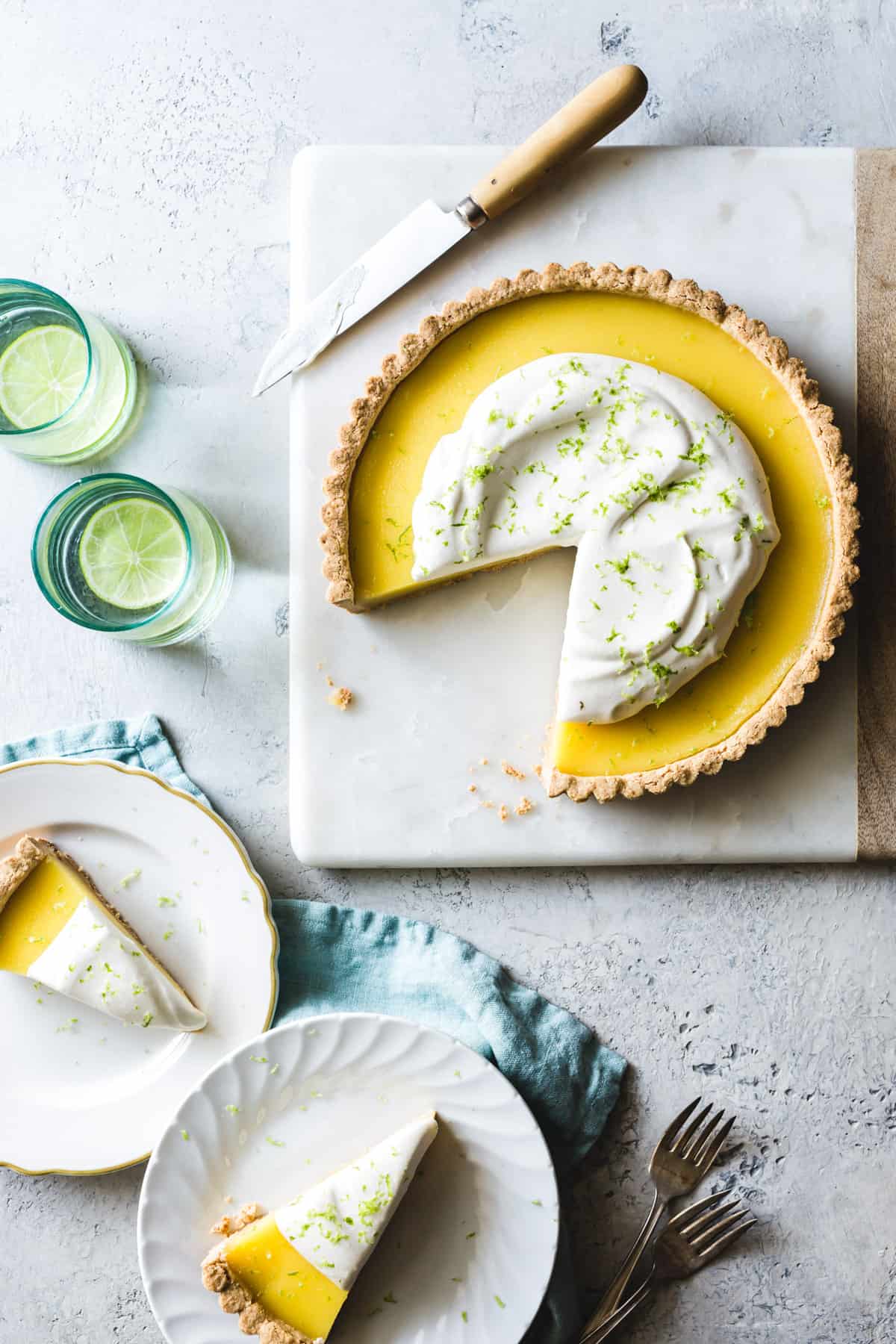 Another reader favorite, this gorgeous green cocktail combines herbaceous gin, green chartreuse, fresh mint leaves, and lime juice for a fancy drink you can easily shake up in your own kitchen.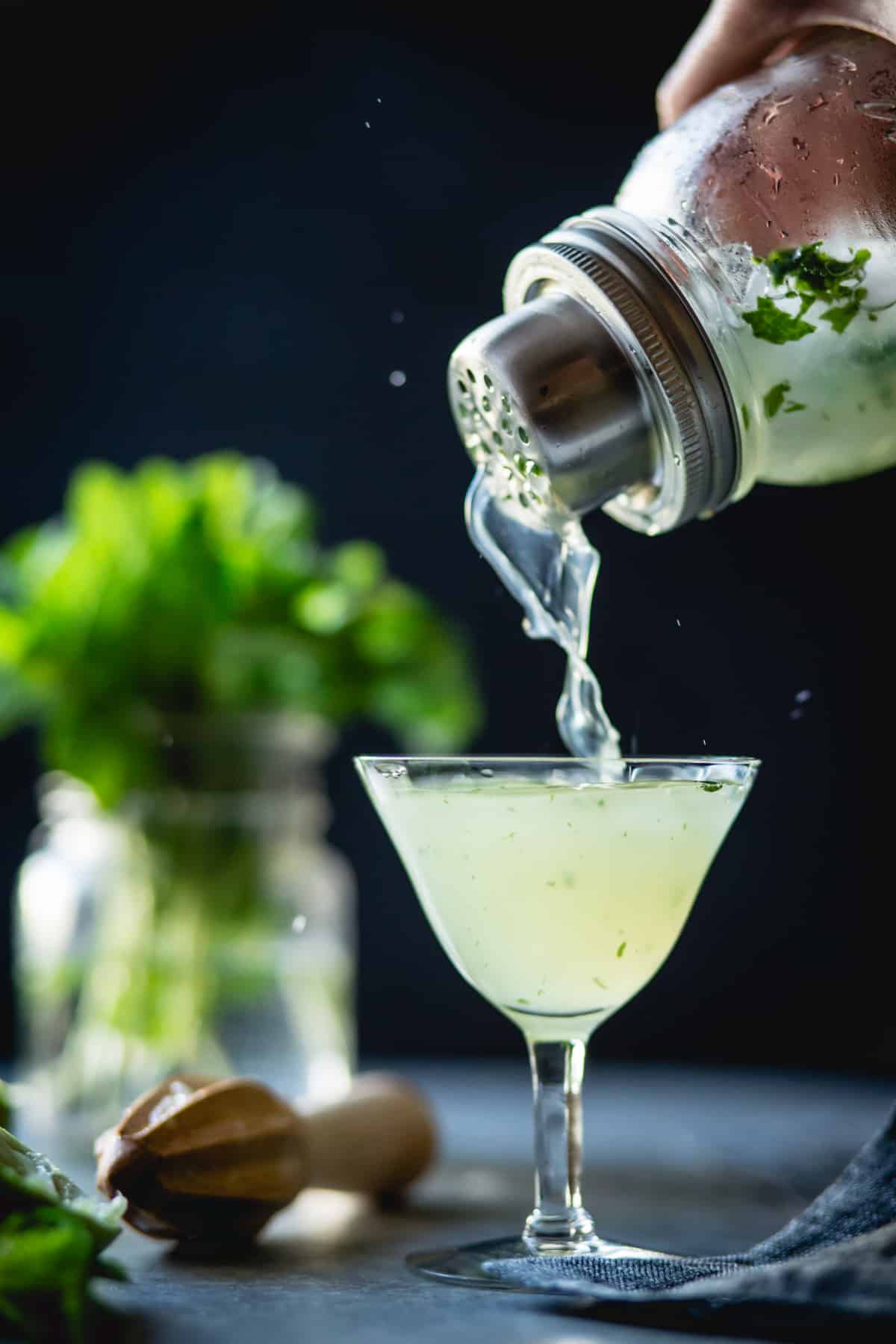 Find more lime recipes in Alternative Baker:
gluten free matcha pistachio lime snowball cookies
gluten free cashew lime blondies
ALL THE CITRUS!
Eat the rainbow with these mixed citrus recipes.
These grain-free pancakes made with almond flour get a protein boost from almond flour while still tasting like a treat.
This sunny, savory-sweet fruit salad is just the dish to brighten up the darkest of winter days.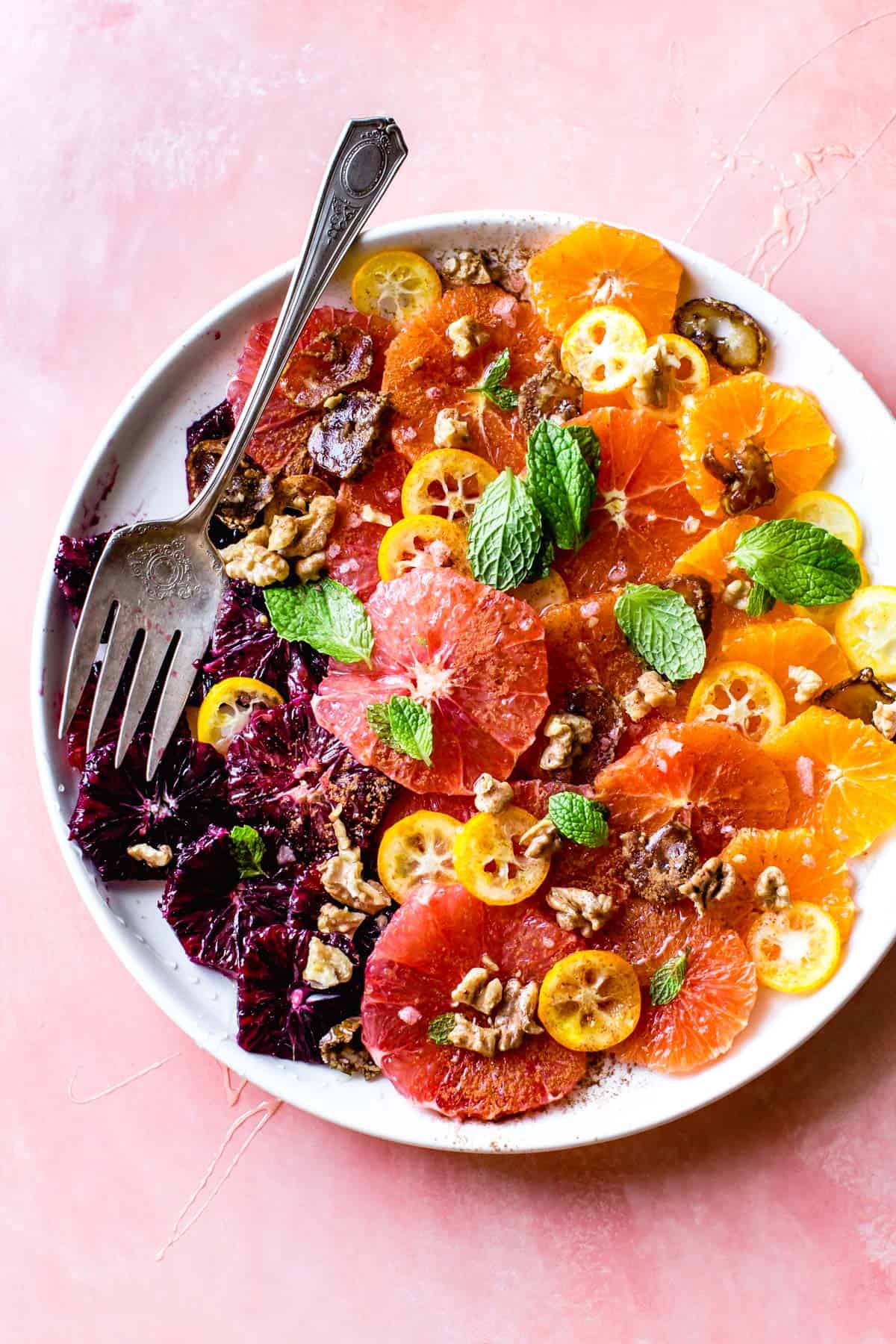 Ricotta, millet, and oat flours add rich depth of flavor to these lacy gluten free crepes dolloped with whipped ricotta, colorful citrus wheels, honey, and mint.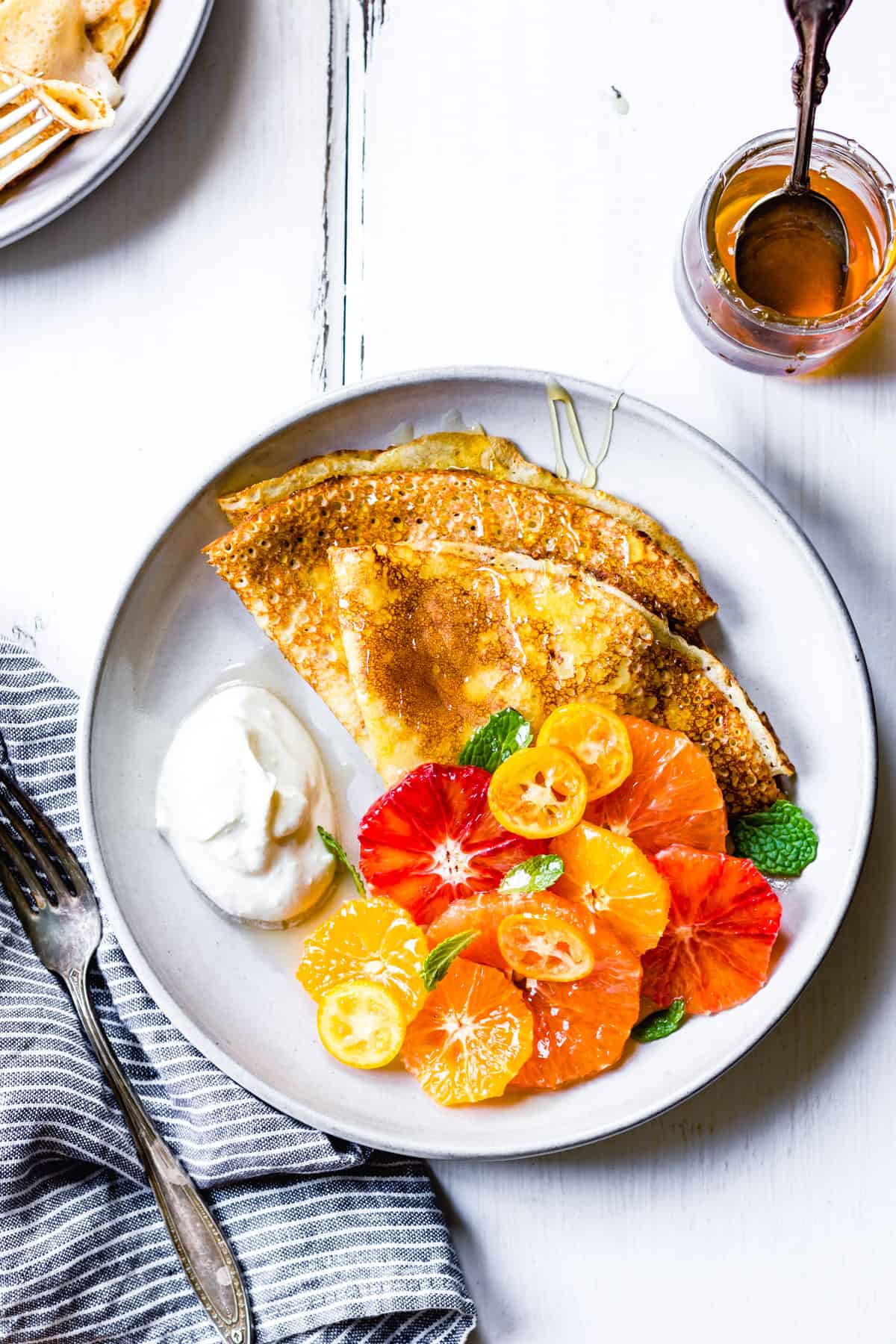 Brightly-hued citrus fruits form a rainbow of color across a fluffy baked ricotta filling, all wrapped in a gluten-free almond and corn flour shortbread crust.
Fresh citrus juice, Lillet Rosé and prosecco make a pretty punch for winter months with notes of floral, sweet, and bitter.
With citrus rounds baked into almond frangipane all wrapped up in a flaky pie pastry, this rustic tart tastes like a citrus-kissed almond croissant. Substitute this crust recipe to make it gluten-free!
A few more citrus-centric recipes I've got my eye on:
*Bojon appétit! For more Bojon Gourmet in your life, follow along on Instagram, Facebook, or Pinterest, purchase my gluten-free cookbook Alternative Baker, or subscribe to receive new posts via email. And if you make any of these citrus recipes, I'd love to see. Tag your Instagram snaps @The_Bojon_Gourmet and #bojongourmet.*