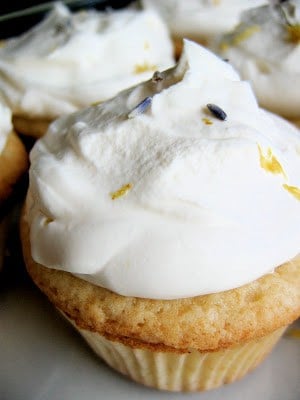 Happy spring! It has been a long, dark, wet winter and, much as I love hearing the pitter-pat of raindrops outside while curled up on the couch, a batch of chocolate-chip oatmeal cookies in the oven, I am not sorry to see winter go. Here in SF, the weather has been cooperating beautifully, gifting us with day after day of sunny, warm weather. I look at the clock every evening at 7:30 and hollar ecstatically, 'It's not dark yet!"

The time change benefits me (and you!) in another way: there is more daylight during which to take food photos! Before I started this blog, I never gave that much thought, but I don't know how bloggers who have day jobs/live in Sweden do it. Luckily, I don't have either of those problems (though if it came down to it, I'd rather be trapped in the land of vodka, potatoes and ABBA than a nine-to-fiver), but I'm enjoying that extra hour or two of flexibility all the same.
Speaking of challenging photography sessions, have you ever attempted a photo shoot of goats? A 'goato-shoot,' if you will? My hunch is probably not. But if you had, you might know that getting a shot of a goat not eating something (grass/clothing/my hair) proves a formidable task.
The lovely Loretta, mid-munch
Jay and I had the pleasure of meeting a quartet of goats last weekend when my voice teacher's fabulous human quartet played a house concert in Montclair. The hosts, Frankie and Jeannie, are the happy keepers of four goats, a flock of chickens, two hives of bees, a mama turkey and her 8 chicks. The goats, Yo-yo, Riley, Loretta and Luna, were not only pretty as could be (for goats), but also very sweet and personable (goatable?). During rare periods of respite from nibbling on grass/clothes/my hair, they gave us many a loving nuzzle, head-butt, and even a few bashful kisses.
Riley, a La Mancha goat
Frankie and Jeannie make the most delicious cheese from the milk. We had the gustatory pleasure of sampling a fresh cheese, with the delicate flavor and texture of a sheep's milk ricotta, that had been blended with dill, and a creamy, tender feta, packed in fragrant olive oil.
Yo-yo enjoying some good lovin'
Cheese made from fresh, unpasturized goat's milk doesn't have the funky, 'goaty' flavor of commercial goat cheese. Sadly, in most states in the U.S. including this here one, it is illegal to sell unpasturized goat's milk products, so unless you personally know a cheesemaker, you may not get the pleasure of experiencing this first hand. All the more reason to participate in one of Frank and Jean's cheesemaking workshops! See below for their contact info.
Turkey chicks! Cuter than the grown-ups…
…like their mama (sorry, mom)
Anyway, the houseconcert included a potluck, so I whipped up some springy cakelets, really a vehicle for the mascarpone cream I had leftover from the wedding cake. I used a buttermilk poundcake recipe from an old Fine Cooking magazine, and whipped the butter with some ground lavender buds and lemon zest. I piped lemon-lavender curd into the centers, and topped the cakes with the mascarpone cream, and added a few buds and strands of zest for garnish.

These cakes make a pretty, sweet way to usher in spring, with the flavors of flowers and sunny Meyer lemons. They make a nice addition to an outdoor potluck or brunch, or perhaps a Mother's day bash. You could also bake this batter in a 9×5″ loaf pan or an 8″ round cake pan, and serve slices with dollops of the cream and some macerated strawberries, with or without the curd.

If you're interested in backyard chicken workshops or cheesemaking workshops, you can contact Frankie at fstar69@gmail.com. They also offer design and layout consultation for those interested in building their own goat homes, and advice on various breeds of milk goats.

I am personally looking forward to getting more goat time this spring, learning the ins and outs of cheesemaking, and delving further into the wonderful world of goat's milk. In any case, I hope you're enjoying the beginning of spring, with or without goat kisses.
Lemon-Lavender Pound Cakelets, with Lemon-Lavender Curd and Mascarpone Cream
Makes 1 dozen cupcakes
Be sure to use organic, culinary lavendar for these cakes, rather than the pesticide-laden stuff used for potpourri and cosmetics. The cakes are best assembled just before serving, so that the cake part can be room temperature and soft, but the curd and cream cold. Extra cakes can be stored in the fridge for up to a day or two.
For the cakes:
1 cup sugar
1 1/2 teaspoons dried lavender buds
4 ounces (1 stick) unsalted butter, softened
zest of two lemons (preferably Meyers)
2 eggs, at room temperature
1 1/2 cups all purpose flour
1 teaspoon baking powder
1/2 teaspoon salt
1/2 cup buttermilk
Position a rack in the center of the oven and preheat to 350º. Line 12 standard muffin cups with paper liners.
Grind the lavender buds with a tablespoon of the sugar in a coffee grinder. In the bowl of a stand mixer fitted with the paddle attachment, combine the sugar, ground lavender, butter and lemon zest. Beat on medium speed until fluffy and lightened in color, 3-4 minutes, scraping down the bowl occasionally. Add the eggs one at a time, beating until combined, scraping as needed.
In a medium bowl, sift together the dry ingredients. With the mixer on low, add half the dries, mix until combined. Add the buttermilk, mix to combine, and then add the rest of the dries. Give the batter a final fold with a rubber spatula to make sure it is thoroughly mixed, then divide the batter among the 12 muffin cups. (A spring-loaded ice cream scoop works well for this.)
Bake the cupcakes, rotating once halfway through the baking time, for 20 – 25 minutes. The tops should spring back when pressed lightly with a finger, and a tester should come out clean. Let the cakes cool for 10 minutes, then remove to a rack to cool completely.
Lemon-Lavender Curd
This recipe makes about 1 cup of curd, which is twice what you will need to fill the cakes. Extra curd can be enjoyed on toast, with scones or muffins, or stirred into plain yogurt, possibly topped with strawberries.
zest of one lemon
1/3 cup lemon juice (preferably Meyer)
1 1/2 teaspoons lavender buds
1/3 cup sugar
1 egg
2 egg yolks
2 ounces (1/2 a stick) unsalted butter, in 1″ pieces
1 tablespoon heavy cream or half and half
pinch salt
In a small saucepan, heat the zest, juice and buds to just below a simmer. Cover and let steep for 10 or 20 minutes.
In a medium bowl, whisk together the sugar, egg and yolks to combine. Bring the lemon juice mixture back to a bare simmer, and, whisking constantly, slowly pour into the egg mixture to temper. Return the mixture to the saucepan and cook over medium-low heat, stirring constantly with a heatproof rubber spatula, scraping the sides, bottom, and corners of the pot. Cook until thickened to the consistency of gravy, or 170º F, about 5 minutes. Remove from the heat, and immediately whisk in the cold butter, cream and salt until combined. Strain through a fine mesh seive and into a small bowl, lay a piece of plastic wrap on the surface of the curd, and chill in the refrigerator until needed. The curd will keep in the fridge for up to two weeks.
Mascarpone Cream
Since I made these cakes with cream leftover from another cake, I'm not positive about the amounts. This should work just fine, though. You can use a stand mixer, or a large bowl and a whisk if you're feeling butch. If you overwhip and the cream begins to clump up and seize in the direction of butter, not all is lost: gently fold in a few tablespoons of unwhipped heavy cream with a rubber spatula to loosen the mixture.
Mascarpone cream will keep its shape for 2 or 3 days in the fridge.
1/2 cup (4 ounces) mascarpone
3/4 cup (6 ounces) heavy cream
1 tablespoon sugar, or to taste
1/2 teaspoon vanilla extract
Whip the mascarpone and cream together until they hold soft peaks. Sprinkle in the sugar and vanilla, and continue whipping until they hold firm peaks. Store in the fridge until needed, up to three days.
To assemble the cakes:
Use a chopstick to poke a hole in the center of the cakes, moving the end of the stick around to create a space for the curd. Spoon half of the curd into a piping bag fitted with a small, plain tip (or use the corner of a plastic baggie, snipping the corner when the bag is filled). Plunge the tip into the hole, and squeeze to fill. It's ok if some curd oozes up and out the top of the cake. Fill the rest of the cakes. (Alternatively, you can cut a cone-shaped section out of the top of the cake, then slice off the pointy end of the cone to make a disc. Eat the pointy scrap. Spoon some curd into the slot in the cake, then top with the cake coin to close the hole.)
Dollop the mascarpone cream on top of the cakes, and use a butter knife or offset spatula to smooth. Top with a few lavender buds and a bit of lemon zest.