I'm writing this post from the middle of the woods – Lark in the Morning music camp, in Mendocino, California, to be precise. I'm sure I could come up with a story as snappy as this tagine and full of witticisms were I not stuck in a room full of two dozen teenagers belting out "I Wanna Hold Your Hand" on double bass, trumpet, three violins, and six guitars. (I wish you could see the unnerving pelvic thrusting that's going on right now.)
But as this is the only room with a fireplace and an outlet (and I'm certainly not talking about the artistic kind), I'll have to forgo my usual favorite writing music (i.e., anything but this) and plunge ahead.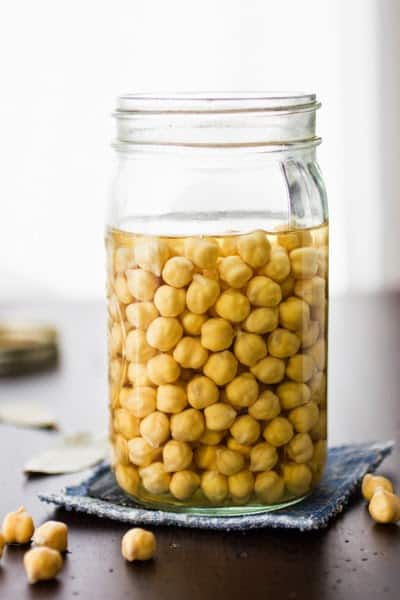 Luckily, there is more to music camp than roving bands of teenaged music geeks (including a lot of whiskey, which I desperately need right now). There are tall redwoods, a crystal-clear river to swim in, and endless classes to take. Want to learn to play the glockenspiel, nyckleharpa or hurdy-gurdy?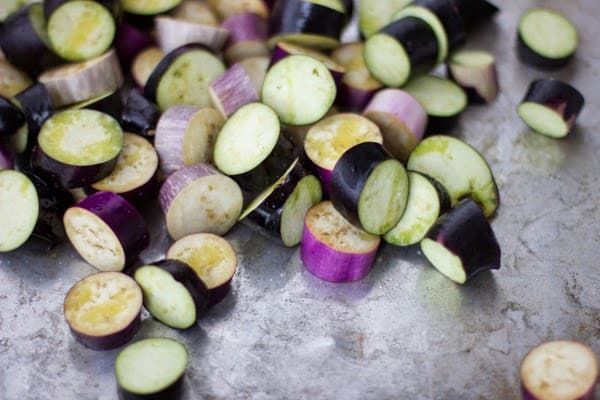 Great, neither do I.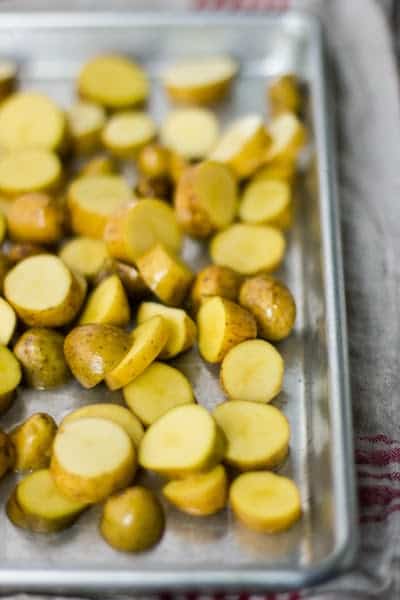 Before we left the comforts of our San Francisco apartment, I made and photographed this tagine which we've been eating pretty much non-stop for the past few weeks.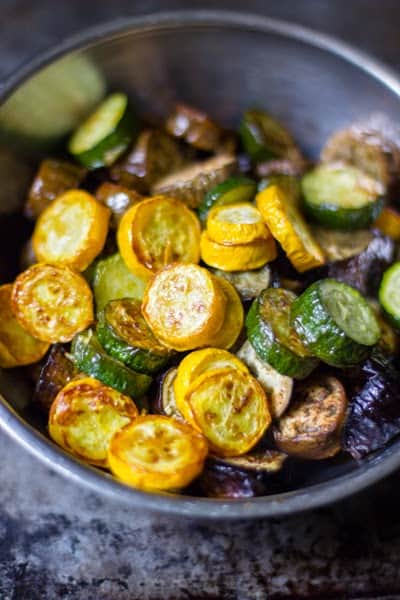 The idea for a North African-inspired stew of chickpeas and summer vegetables popped into my head a few weeks ago. As I don't know all that much about authentic Moroccan food (case in point: Moroccan Mojitos), I wasn't sure how to go about making some. I took inspiration from a soup of Deborah Madison's that, though not explicitly Moroccan, uses a base of cumin, paprika, ginger and saffron to make a brick-red tomato-based broth. I cooked up some chickpeas, roasted some vegetables, sauteed onions, and put it all together. I thought it tasted pretty great, especially over the bed of whole wheat cous cous that I finally got right on the third try.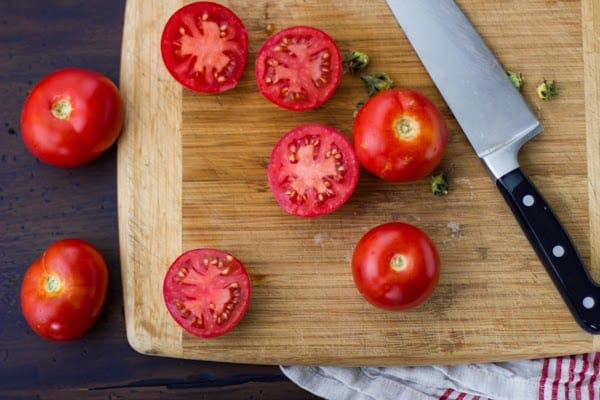 This recipe has several steps, though the time spent is mainly hands-off. The chickpeas like to soak in cool water overnight, then they need a good 1-2 hour boil until they're tender, but not falling apart. Potatoes, eggplant, and zucchini roast in the oven while bell peppers get blackened over an open flame. Onions cook with a mess of spices until meltingly tender. Tomatoes (dry-farmed ones are the best if you can find them) get their seeds squeezed out, their walls chopped and juices reserved. Then you put everything together, finish it with parsley and lemon juice, and you have a giant vat of gyrating teenagers. Er, I mean, a giant vat of tender summer vegetables mingling with warm spices, chickpeas, and their broth.
I like topping it with a bit of plain yogurt, though I doubt that's an authentic thing to do. My favorite base is whole wheat cous cous, which I found has a lighter texture and fuller flavor than the refined stuff, though quinoa makes a fine substitute, as I'm sure millet or rice would, too.
I brought some tagine to a friend who used to work in an Algerian restaurant. To my surprise, she swore that my tagine tasted exactly like her former chef's. It's been a hit with everyone who's tried it so far, and is great for feeding a crowd. You can even top it with a poached egg for breakfast like we did before we left for camp. It makes a welcome guest at a party, where it can hang out on the stove over a bare flame as people help themselves to bowls.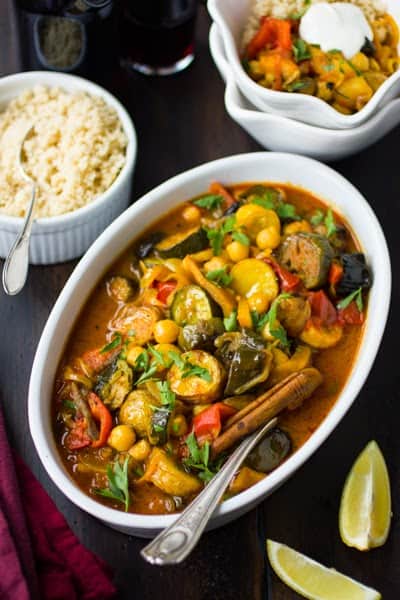 This recipe isn't set in stone, so feel free to vary the vegetables based on what you have on hand. Go crazy. Just don't belt out any Beatles songs while you're doing it. Or if you do, please refrain from any pelvic thrusting.
Overjoyed with Aubergines:
Roasted Tiny Eggplant with Muhammara and Feta
Baked Penne with Eggplant and Fontina
Roasted Summer Vegetable Caponata
Eggplant and Chickpea Tagine with Roasted Summer Vegetables and Cous Cous
Makes 8 – 10 servings
This recipe makes a lot of tagine, which I like, what with all the many steps and ingredients involved. Leftovers just get better and better, the spices melding together nicely. However, there are a few shortcuts you can easily take. You can use 2 cans of cooked chickpeas (about 3 cups total), drained and rinsed, in place of the dried ones, and a light vegetable stock in place of the chickpea broth. You can use pre-toasted, ground cumin. You can skip the roasting of the bell peppers and simply slice them thinly to add with the onions – in fact Gypsy peppers, with their thinner skins, work perfectly when sauteed rather than roasted. I like the spice blend here, but if you use all sweet paprika and omit the saffron, it will still be tasty. I had good success with Casbah whole wheat cous cous, which turned out perfectly light and fluffy. A ten-ounce box made just the right amount for this quantity, though you can make more if your guests are cous cous-lovers. Or for a gluten-free version, serve this over steamed quinoa, millet, or rice.
The Chickpeas:
1 cup dried garbanzo beans
1 bay leaf
1 teaspoon sea or kosher salt
The Vegetables:
1 1/4 pounds (5-6 medium) slender Japanese eggplant, cut into 1″ thick rounds
8 ounces (2 medium) zucchini, cut into 1/2″ thick rounds
1 pound small, yellow potatoes, cut into 1″ pieces
olive oil
sea or kosher salt
3 bell peppers (red, orange, yellow, or a combination) (or 4 gypsy peppers)
2 teaspoons cumin seed
2 medium yellow onions
2 teaspoons sweet paprika
1 teaspoon smoked paprika
1 teaspoon turmeric
1/2 teaspoon ground ginger
1 cinnamon stick
pinch saffron
4 garlic cloves, peeled and finely chopped
1 1/4 pounds (5-6 medium) ripe, flavorful tomatoes
leaves from 1/2 bunch parsley, coarsely chopped, plus a bit for garnish
juice of 1 lemon
plain, whole-milk, Greek yogurt and/or lemon wedges for serving (optional)
The Cous Cous:
10-ounce box cous cous (preferably whole wheat, such as Casbah)
2 tablespoons butter, in several pieces
1/2 teaspoon sea or kosher salt
3 cups boiling water
Prepare the chickpeas:
Cover the chickpeas with a few inches of cool water and soak for 8-24 hours. (If you're short on time, cover with boiling water and soak for 2 hours. Or use 2 cans of cooked chickpeas, drained and rinsed, and skip to the next section. In this case, use a light vegetable stock in place of the chickpea broth.) Drain the chickpeas, place them in a large saucepan with the bay leaf, and cover them with 2 – 3 inches of cool water. Bring the chickpeas to a boil, then reduce the heat, cover the pan partially with a lid, and simmer the beans until they are very tender, but not falling apart, adding more water as necessary to keep the beans well covered, and adding the salt when the beans are close to being done. This can take anywhere from 1 to 2 hours; I find it's better to err on the side of overcooking. Let the chickpeas cool in their broth.
Meanwhile, prepare the vegetables:
Position 2 racks in the upper and lower thirds of the oven and preheat to 450ºF.
Place the eggplant, zucchini, and potatoes on separate baking sheets (I use a large one for the eggplant and two smaller ones for the zucchini and potatoes). Drizzle each with a tablespoon or two of olive oil and a few good pinches of salt, and toss to coat. Spread the vegetables in an even layer, and roast until they're all golden and tender, flipping the vegetables when their bottoms have caramelized and they will release themselves from the pan when a thin, metal spatula is involved. The zucchini will take about 20 minutes, the potatoes and eggplant 30-40 minutes.
Meanwhile, place the bell peppers over an open, medium flame and roast, turning frequently with a pair of tongs, until the skin is blackened and blistered all over. Let the peppers cool until handleable, then peel away and discard the skin, stem and seeds. Slice the peppers lengthwise into quarters, then cut the quarters crosswise into 1/4″ thick slices.
Meanwhile, toast the cumin seeds in a dry skillet over a medium flame until fragrant, 30-60 seconds. Let cool, then grind in a mortar and pestle or spice grinder.
Peel the onions, halve them, then slice them thinly. Warm 3 tablespoons olive oil in a large soup pot or dutch oven over medium heat. Add the onions, ground cumin, sweet and smoked paprikas, turmeric, ginger, cinnamon stick, saffron, and 1/2 teaspoon salt. Cook, stirring frequently, until the onions are tender, 5 minutes. Add the garlic, lower the heat a bit, and continue cooking until the onions are very tender, 5-10 minutes more.
Meanwhile, slice the tomatoes in half horizontally. Squeeze the seeds out into a sieve placed over a bowl to catch the juices, and work the pulp to extract as much juice as possible. Discard the seeds. Coarsely chop the walls of the tomatoes.
When the onions are ready, drain the chickpeas, reserving the broth and discarding the bay leaf. Add the chickpeas to the pot of onions along with 4 cups of their broth (if you don't have enough, make up the difference with water). Add the roasted eggplants, zucchini, potatoes and bell peppers, and the chopped tomatoes and their juice. Bring the tagine to a bare simmer, and cook gently, stirring once or twice, until the tomatoes are beginning to break down, 10-15 minutes.
Make the cous cous:
Place the cous cous in a large bowl, and scatter the butter pieces and salt over the top. Pour over the boiling water, cover the bowl snugly, and let sit for 5-10 minutes. Fluff the cous cous with a fork.
When the tagine is done, remove the pot from the heat. Stir in the parsley and lemon juice. Taste for balance and seasoning, adding more salt or lemon juice if you like. Serve the tagine warm over the cous cous, with a bit of yogurt and/or additional lemon wedges if you like. Leftovers keep brilliantly, refrigerated airtight, for up to 5 days. Reheat before serving.