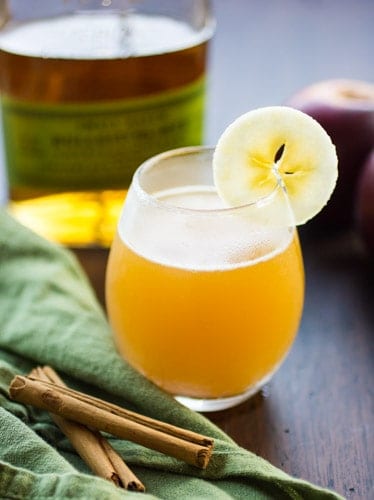 I'm not the type of person to take a whiff from a snifter and proclaim, "Pungent aroma of gin botanicals with a touch of pine needle, lemon zest, honey, vanilla and mint!" (Though I am apparently the type to make awful puns at the expense of a perfectly good cocktail.)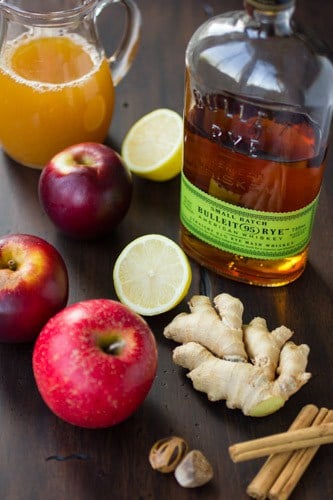 It's not that I'm modest or shy; au contraire, had I the gift, I'd be up in everybody's boozy business describing in great detail the notes of honeysuckle and dill in their Chardonnay.
The fact is, I'm just bad at it.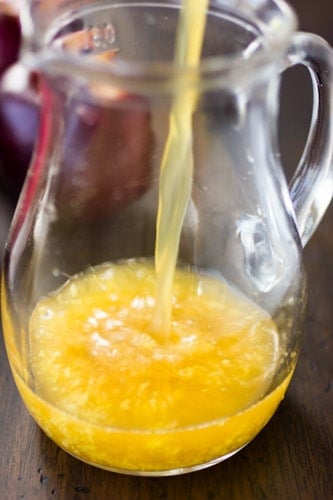 I once decided to try cultivating this ability by writing down tasting notes in a small journal that I took with me to bars and restaurants. This tactic may not have developed my nose, but it did unwittingly earn me excellent service and discounts when I was mistaken for an unsubtle restaurant critic.
(Hm, perhaps I should take that up again..)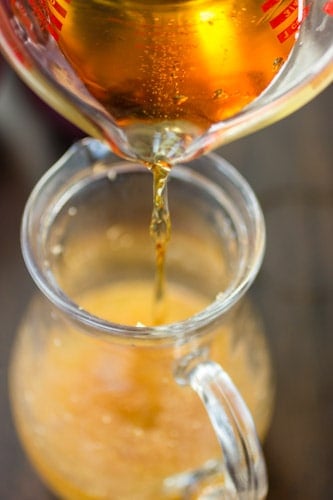 But this guy on the other hand can, and does, say exactly that about Bulleit's Rye Whiskey. I can't vouch for the gin botanicals, but I've certainly been appreciating this rye's clean, dry flavor and hint of spice. (Cinnamon, apparently.)
In addition to enjoying it on the rocks with a little sparkling water, I've been shaking up this tawny cocktail with fresh apple cider, ginger and lemon juice, and a pinch of cinnamon and nutmeg.
Apple cider on its own can be cloying and in need of some pep. It pairs brilliantly with rye, which has the spice of a bourbon, but with a clean dryness that tames the cider's sweetness. A hit of grated ginger root and lemon juice add a pleasant acidity, and the cinnamon and nutmeg bring out the peppery notes (so I'm told) in the rye.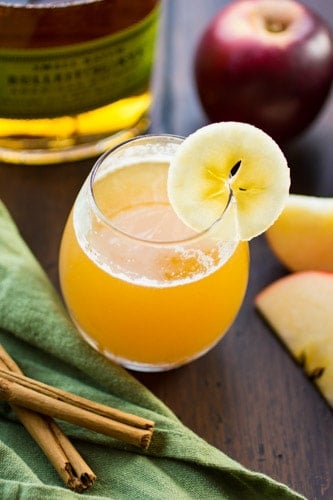 Sip this inspiriting beverage before any dinner party, accompanied by some Cheddar, Beer and Chive Gougères, or Sage, Thyme and Mimolette Cheese Straws. It may just become the apple of your rye.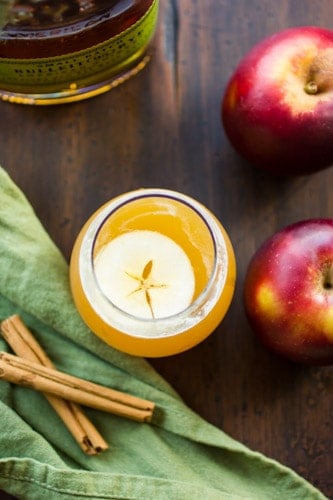 Happy alcoholidays!:
Bojon Eggnog
Sparkling Whiskey Gingerade
Pomegranate Margaritas
One year ago:
Two years ago:
Nibby Chocolate Chip Oatmeal Cookies
Cranberry Pear Upside-Down Gingerbread
Three years ago:
Apple of Your Rye
This drink is tastiest with freshly pressed apple cider. If I had a juicer, I'd make it myself; instead I get organic, unpasteurized juice from my co-op. Look for freshly pressed apple cider at farmer's markets, farm stands, or in the refrigerated section of healthy food stores. All ounce measurements are by volume (not weight).
Makes 2 serious beverages
6 ounces (3/4 cup) fresh apple juice or cider (see headnote)
4 ounces (1/2 cup) rye whiskey (such as Bulleit)
1 teaspoon freshly grated ginger root (I use a microplane to grate it very fine)
a big pinch freshly grated nutmeg
a big pinch ground cinnamon
1 tablespoon fresh lemon juice
ice
In a measuring cup, combine the apple cider, rye, ginger, nutmeg, cinnamon and lemon juice. Strain through a small, fine mesh sieve into a cocktail shaker (or quart mason jar) filled halfway with ice, pressing on the ginger to extract all the good stuff. Put the lid on and shake vigorously. Strain into 2 chilled glasses and sip immediately.