These spring green tarragon gin and tonics taste like G&Ts plucked from an herb garden, with soft notes of tarragon melding with herbaceous gin and sharpened by quinine and celery bitters. Sponsored by The Botanist Gin.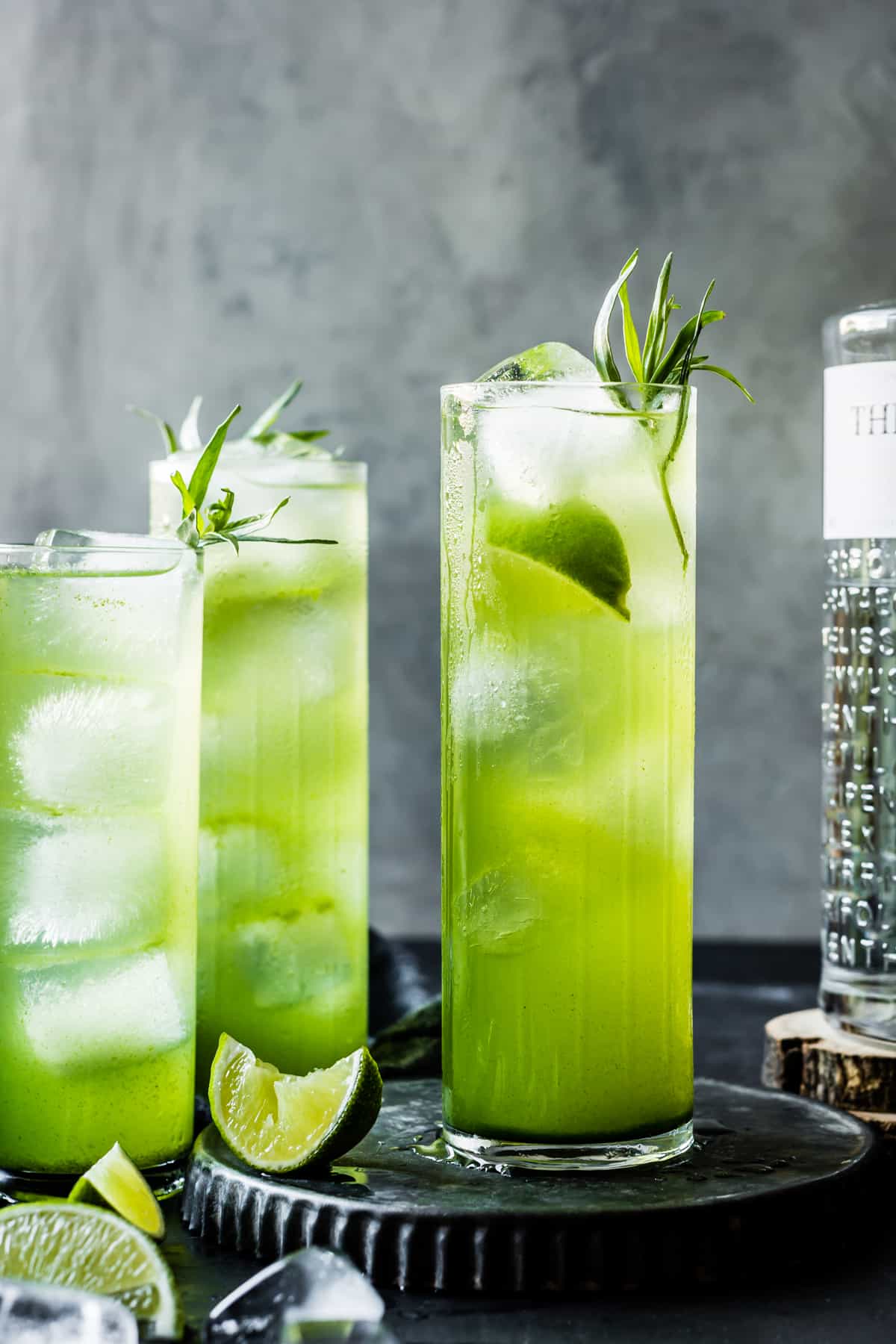 There's nothing quite like a classic gin and tonic made with excellent ingredients: bitter, sweet, aromatic, tangy, and ice cold. Around here, we drink G&Ts on the regular when the weather turns warm, and few drinks make for easier entertaining than this simply stunning combination of ingredients. Over the years, we've tried various types of gin, tonic waters and syrups, garnishes, and bitters. We've loved them all!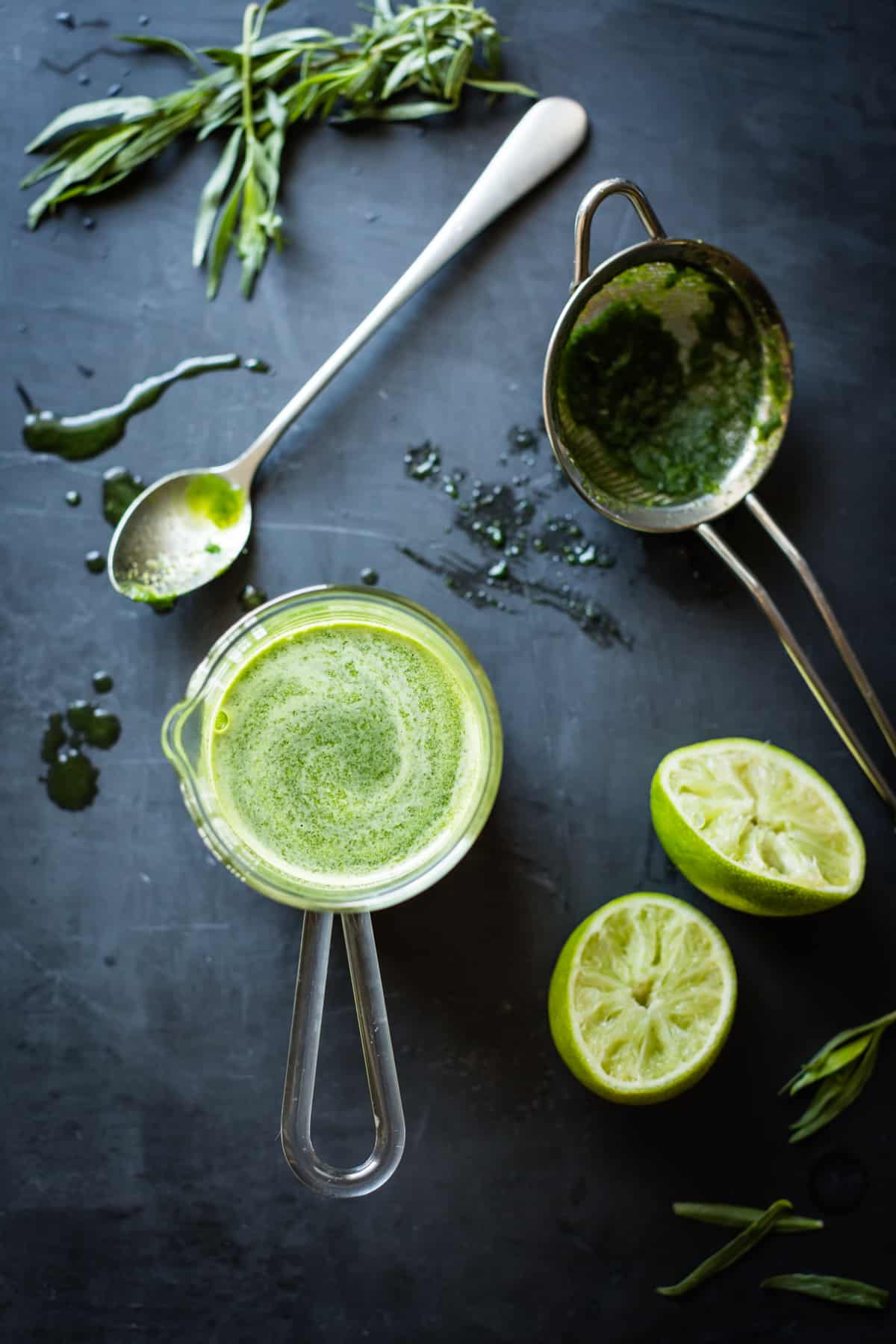 So when the folks at The Botanist sent me a bottle of their gin all the way from the Isle of Islay, Scotland, I wasn't quite prepared for what delicious sips awaited me. I poured a splash into a glass and took a sniff – and nearly swooned. Citrus zest, flowers, and freshly picked herbs hit my nose. And the taste is even better. Here are the tasting notes I wrote down upon my first sips: sweet and floral, spicy, citrusy, herbaceous, lime, bergamot, thyme, pepper, mineral.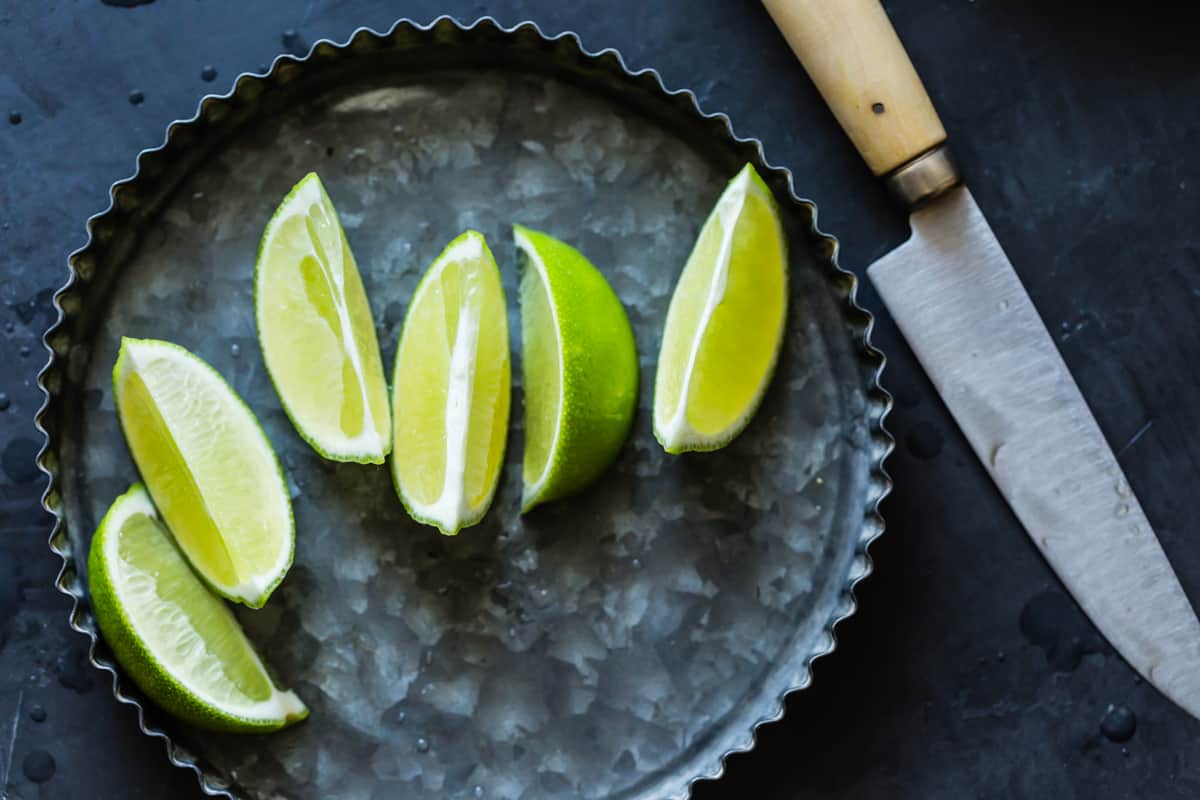 Flavored with a medley of handpicked, wild-foraged botanicals such as apple mint, elderflower, chamomile, lemon balm, and thyme in addition to the classic juniper, cinnamon, coriander, and citrus peel, The Botanist Gin contains a total of 22 botanicals in all. This coupled with a slow distillation process gives the gin a sweet, floral foretaste followed by a spicy, herbaceous finish. No wonder it reminded me of floral, complex bergamot.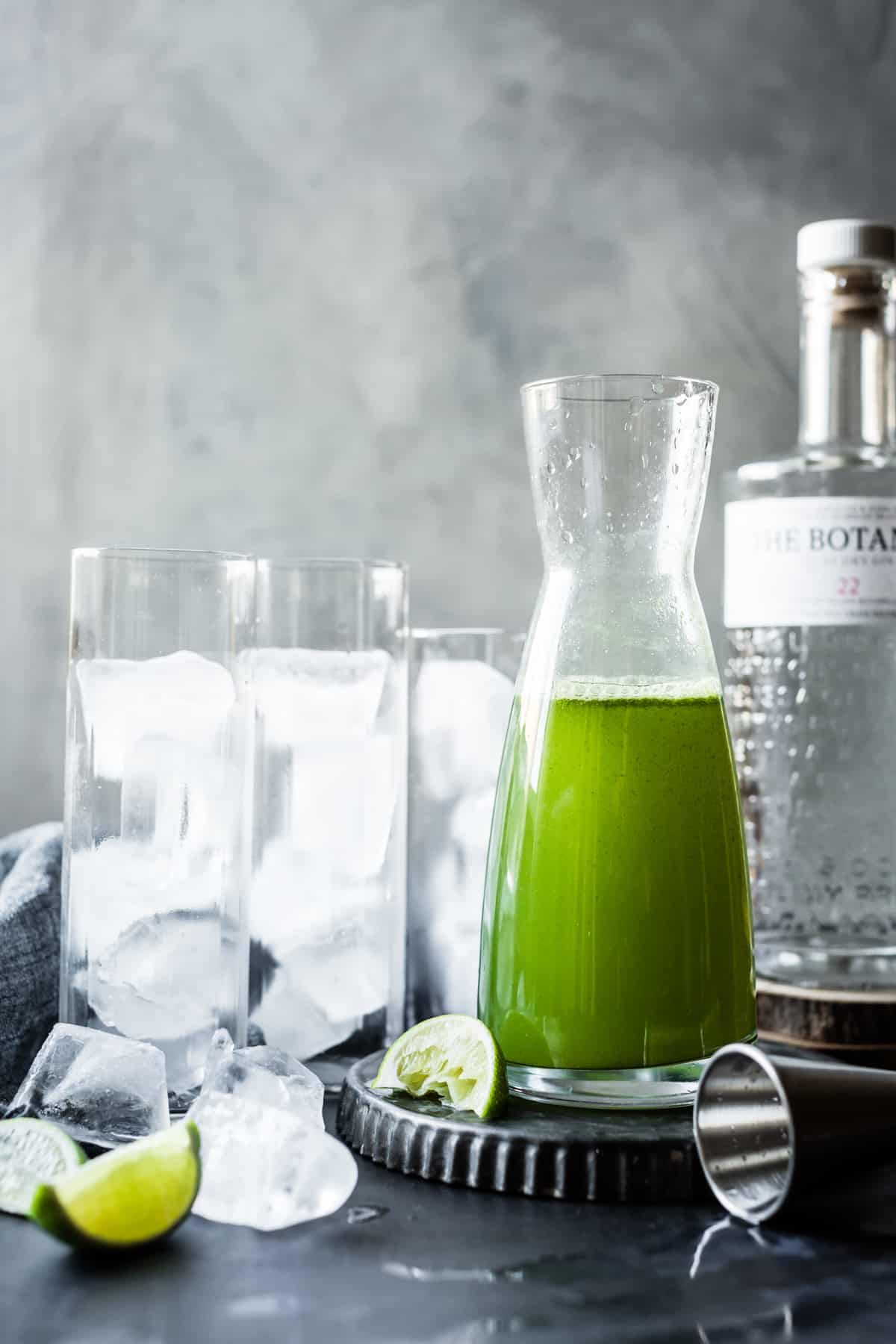 Something in the combination of flavors also reminded me of tarragon, which tastes like what would happen if basil and licorice had a love child, so I decided to infuse my G&Ts with a fresh tarragon syrup inspired by a drink I love to order whenever I frequent ABV in San Francisco's Mission District: the Tarragon Collins. The Collins is bright green and eminently sippable, so I wagered that a mash-up of the tarragon Collins and a classic G&T would be a springtime winner. Thus the tarragon gin and tonic was born.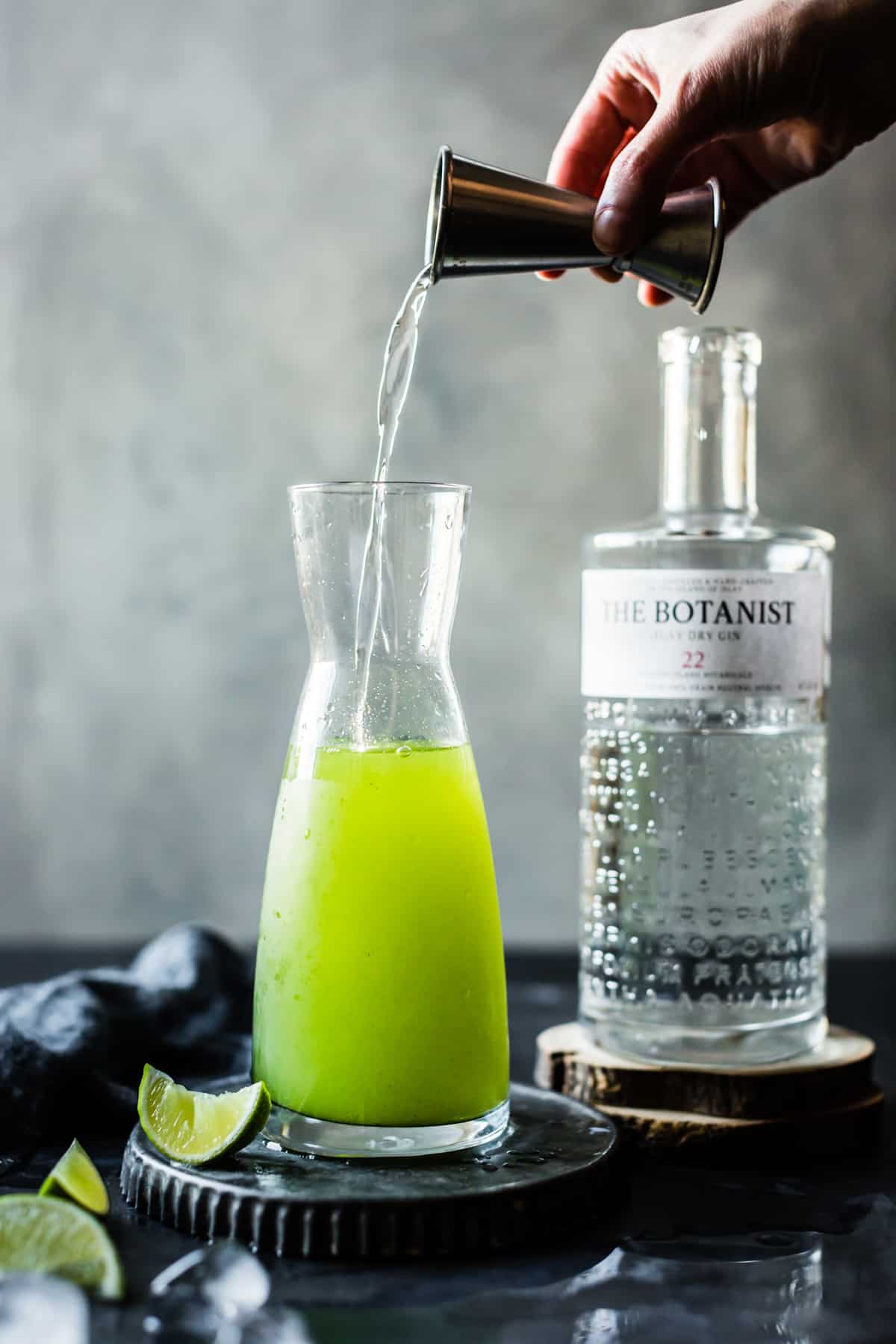 I whipped up some tarragon syrup by blanching and shocking a bunch of tarragon, which helps to preserve its fresh taste and bright hue and prevent oxidization, then blended it into chilled simple syrup kissed with lime juice. In went a shot of The Botanist Gin, a pour of good tonic water, and a hit of celery bitters followed by a good splash of fizzy water and lots of ice.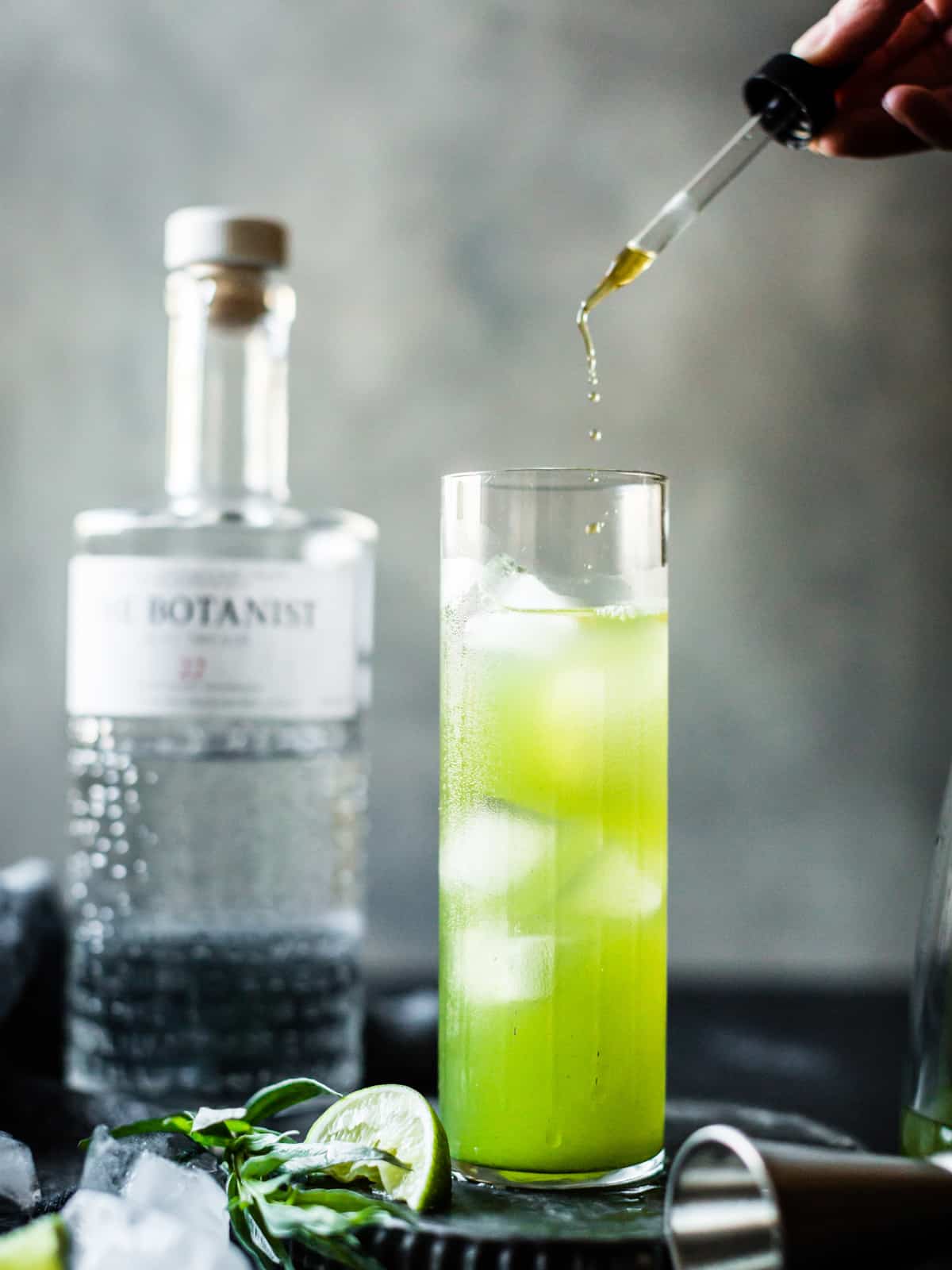 If G&Ts grew in gardens, this tarragon gin and tonic is what I imagine they'd taste like; like the scent of fresh picked herbs mixed with the floral botanicals of fine gin, the sharpness of quinine, and a vegetal twist of celery. They're refreshing, balanced, and classic enough to bring back all your G&T memories, but with enough of a twist to hold your interest. Plus they're a snap to mix up on the fly, making them ideal for springtime entertaining – served alongside a platter of spring veggies and lemon artichoke hummus perhaps?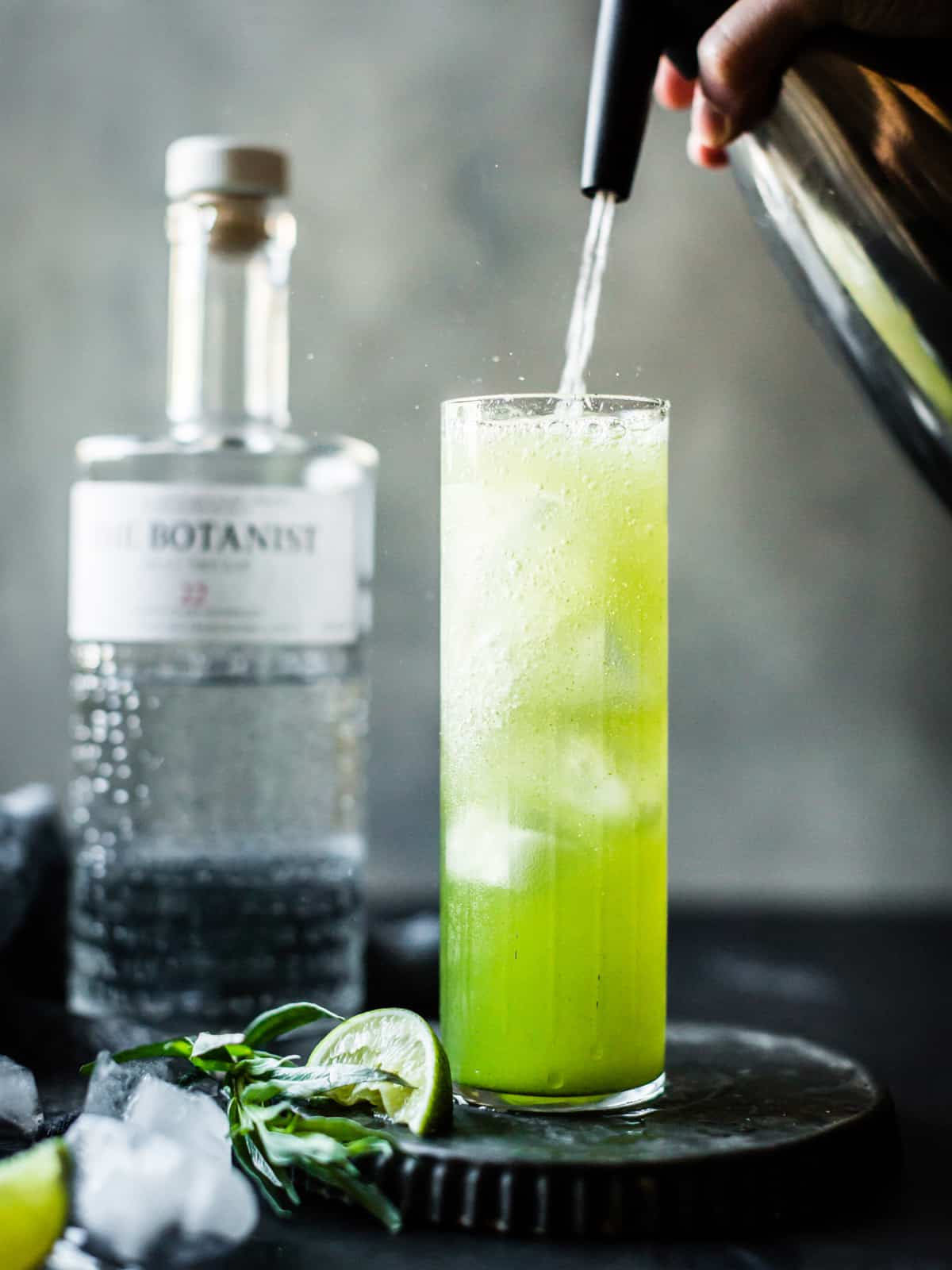 Whether you prefer a classic G&T, this herbaceous twist, or a simple pour of good gin on the rocks, I recommend giving The Botanist a try for all your spring sipping needs.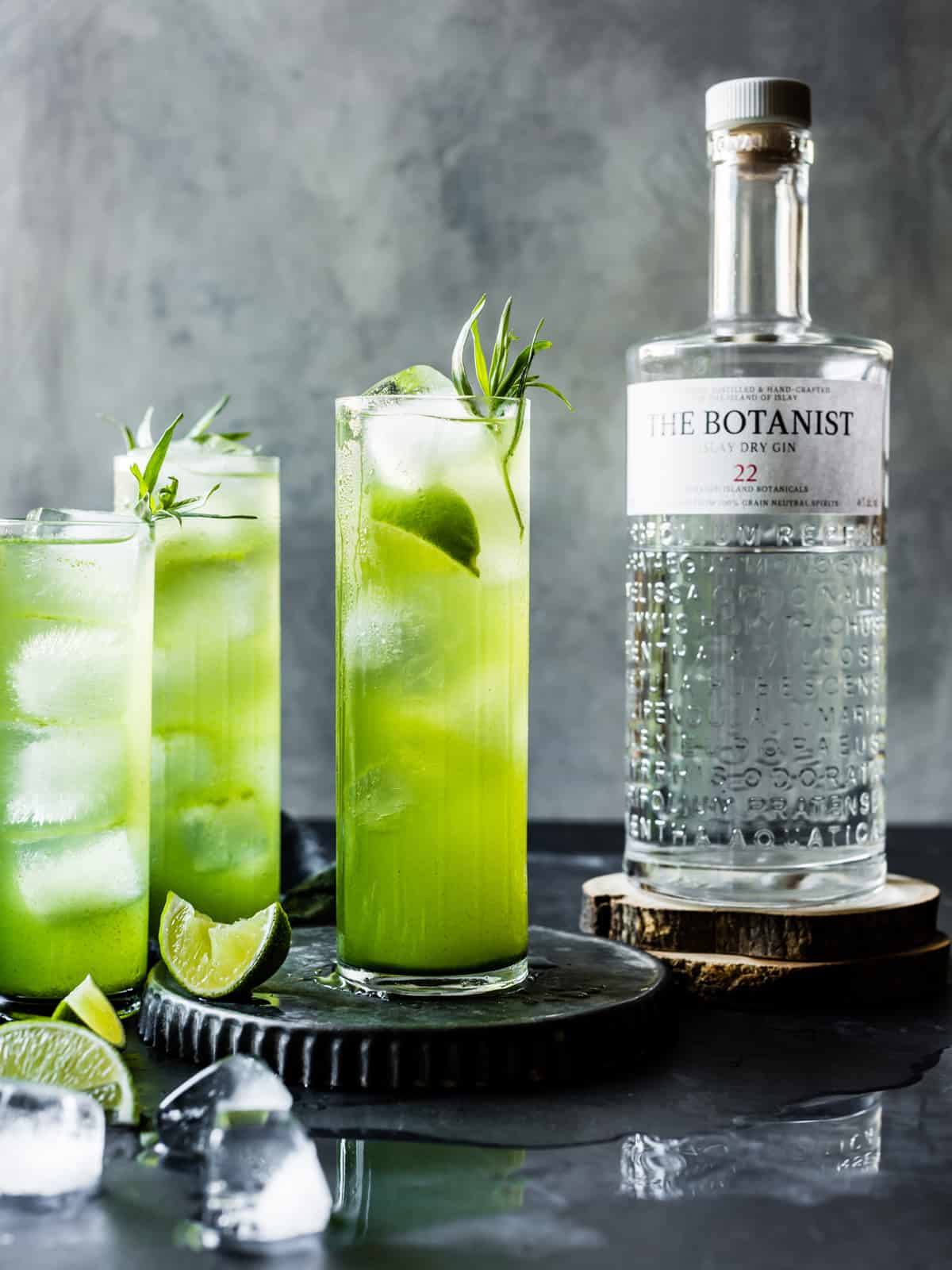 *Many thanks to The Botanist for sponsoring this post.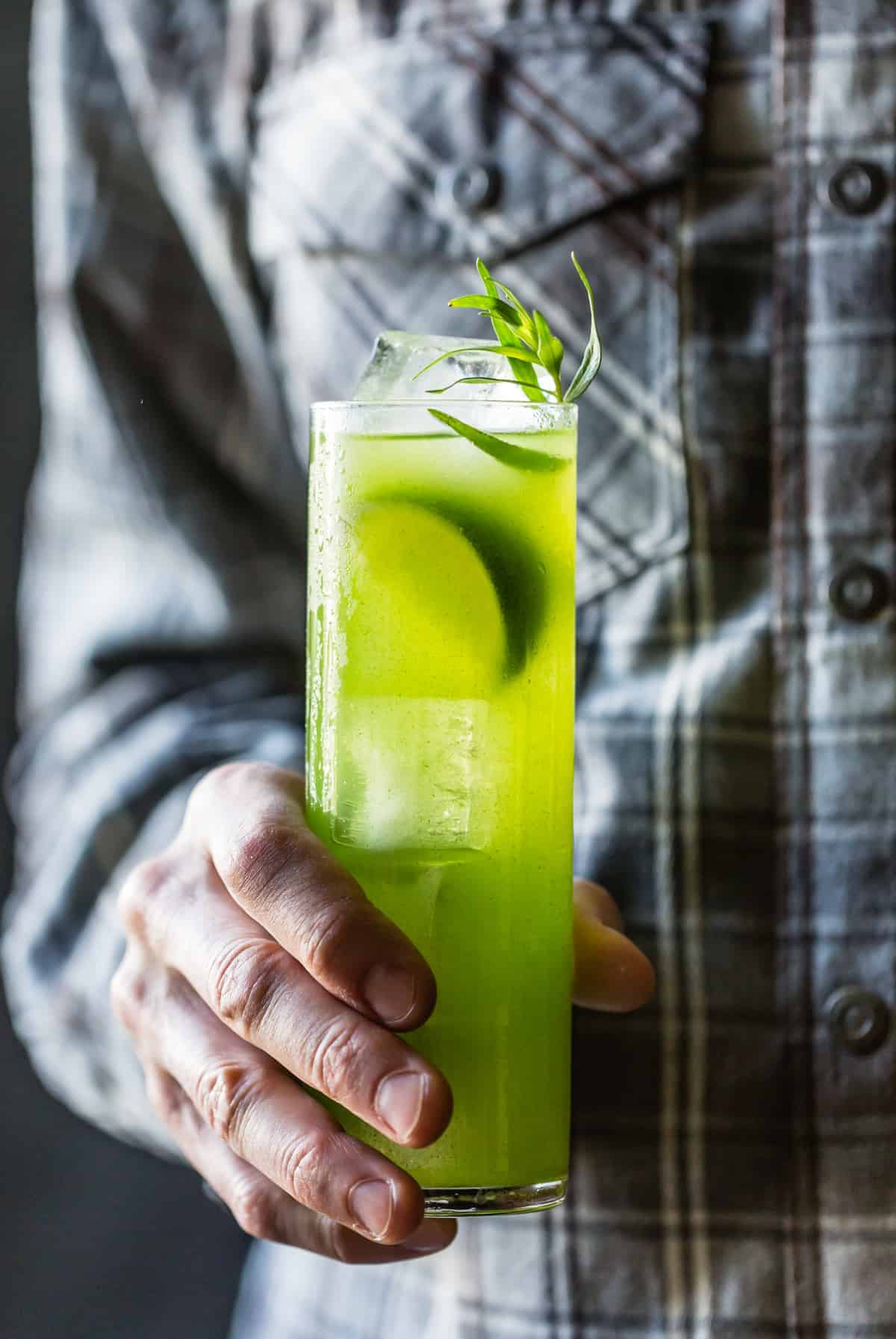 More Cocktail Recipes:
*Thanks for reading! For more Bojon Gourmet in your life, follow along on Instagram, Facebook, or Pinterest, purchase my gluten-free cookbook Alternative Baker, or subscribe to receive new posts via email. And if you make these tarragon gin and tonics, I'd love to see! Tag your Instagram snaps @The_Bojon_Gourmet and #bojongourmet.*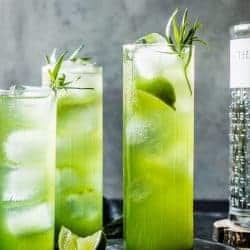 Tarragon Gin and Tonics
Print Recipe
Pin Recipe
These spring green tarragon gin and tonics taste like G&Ts plucked from an herb garden, with soft notes of tarragon melding with herbaceous gin and sharpened by quinine and celery bitters.
Ingredients
Tarragon syrup (makes about ¾ cup, enough for 12 drinks):
1

bunch tarragon leaves (1 cup lightly packed)

½

cup

(100 g) organic granulated sugar

½

cup

(120 ml) water

juice of 1 large lime, strained
Per Cocktail:
½

ounce

(1 tablespoon / 15 ml) tarragon syrup

2

ounces

(1/4 cup / 60 ml) chilled The Botanist Gin

2

ounces

(1/4 cup / 60 ml) good tonic water, chilled (such as Fever Tree)

ice

squeeze of lime

3-4

drops celery bitters (such as Scrappy's or homemade)

~4 ounces sparkling water
Instructions
To make the syrup, make an ice water bath in a large bowl. Combine the sugar and water in a small saucepan and bring to a boil, stirring, until the sugar is dissolved. Pour into a metal bowl and place in the ice water bath, stirring until chilled. Reserve the ice water bath. Meanwhile, bring a small pot of water to a boil. Add the tarragon leaves and cook for 5 seconds, until bright green. Drain the tarragon well and immediately place in the ice water bath. When cold, drain the tarragon and discard the ice, squeezing the excess water out of the leaves. Place the leaves in a blender and add half of the chilled simple syrup. Blend on medium until smooth, about 30 seconds, then blend in the remaining syrup and the lime juice. Strain through a fine mesh sieve and chill until needed, up to 1 week.

To make the cocktails, combine the tarragon syrup, gin, and tonic water in a small pitcher. Fill a tumbler or highball glass with ice and add the cocktail mixture. Top with a squeeze of lime, the bitters, and sparkling water. Taste, adding more lime, syrup, or tonic water if you like to taste. Enjoy!
Notes
Blanching and shocking the fresh tarragon then blending it into cold simple syrup helps preserve its verdant hue and fresh flavor.
The syrup keeps well, refrigerated airtight, for up to 1 week, or you can freeze it in ice cube trays for longer storage if you want tarragon G&Ts on the fly.
If you're wary of tarragon, dial the syrup back to 2 teaspoons, adding more if you like to taste. Celery bitters add extra savory oomph to the drink, but you can leave them off if you don't have any on hand or make your own.
Nutritional values are based on one drink.
Nutrition
Calories:
185
kcal
Carbohydrates:
12
g
Protein:
1
g
Sodium:
45
mg
Sugar:
11
g
Vitamin C:
1.5
mg
Iron:
0.5
mg