Ah, Passover; the most morbid of Jewish holidays. The name refers to God's slaughtering of non-Jewish first-born sons as a final warning to the Egyptians to free the slaves. The Jews were instructed to paint their doorways with blood from a sacrificial lamb so that God would know to 'passover' their homes and spare their children.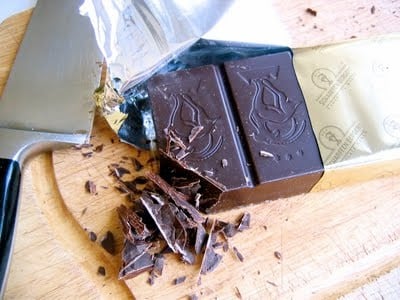 Pharaoh released the slaves and they fled in a hurry, without time to sit around waiting for their bread to rise, so they baked it flat. During Passover, to remember and honor our ancestors, good Jews abstain from eating anything made with yeast, baking powder or baking soda, and the only wheat one can consume must come via kosher matzo, those flat, cardboard-flavorless crackers sold in square boxes. (Pastry chefs are, uh, exempt from this.)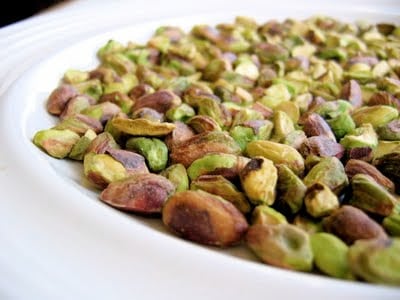 Speaking of hardships and tragedies, let me tell you about one Passover seder with my family.
Since all this morbidity may put one off eating (even more so than foods representing things like tears, mortar, and bitterness), we are forced to sit around the dinner table for hours recounting the story, singing, washing our hands, etc., until we are practically dead from hunger. Then we are finally permitted a bowl or two of matzo ball soup, and some chicken.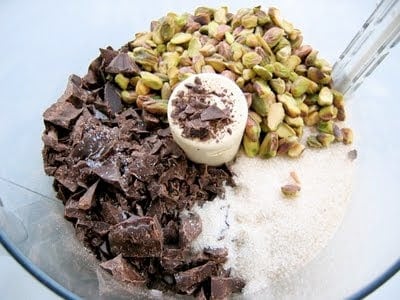 If all of this sounds like not-so-much fun, there are two redeeming parts of Passover:
1) Flourless chocolate tortes
2) The drinking of much wine during the (loooooooong) ceremonial dinner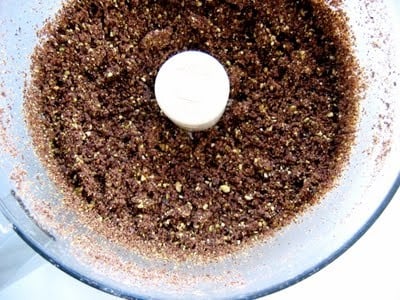 One year, a large portion of my family crammed ourselves into the tiny Berkeley kitchen of my half sister's mom and her partner. Jay and I walked in late and opened up the one bottle of wine we had brought, and when that was consumed (in about 5 seconds flat) all eyes turned to the only other libation on the table: two bottles of Manischewitz, the sticky-sweet concord grape wine that 12-year-old Jew-kids (like myself) love, but grown-up palettes deride.
The rest of the night comprised the longest Passover ever; many of us were traumatized and never went back.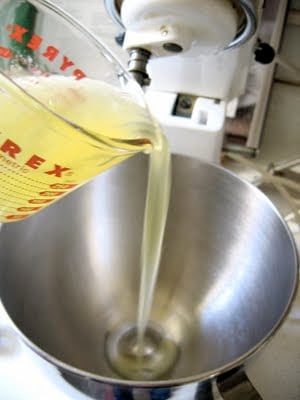 For Thanksgiving that year, Jay and I stuck several bottles of wine in the car, just in case. When we entered my brother's Berkeley home, we rejoiced to see the wooden counter practically buckling under the weight of dozens of wine bottles.My cousin pulled me aside and whispered, 'We have more in the car, you know, just in case.' I greeted my brother, who confided that he had a whole other case waiting to be opened up if needed.

Being a bad Jew, the real reason I baked this torte is that I had a bunch of egg whites needing to be used up after last week's ice cream and tart (which both used lots of yolks).

Egg whites will keep in the fridge for up to a couple of weeks, or they can be frozen for several months. Being a custard fiend, I often have at least one mournful jar of whites in the house.Since I dislike meringue anything, fear macarons, and abstain from buttercream and white cakes, my favorite way to use up whites is in dense, nutty confections, such as financiers or chocolate cakes. When I saw the stunning photo of this torte in Alice Medrich's Pure Dessert, I made it almost instantly. It contains only ground (not melted) unsweetened chocolate, nuts, sugar, salt, egg whites, and a touch of cream of tartar (used here not as a leavener, but as an acid to stabilize the meringue – if you are a stickler, you can omit it) and comes together quickly with the use of a food processor and electric mixer.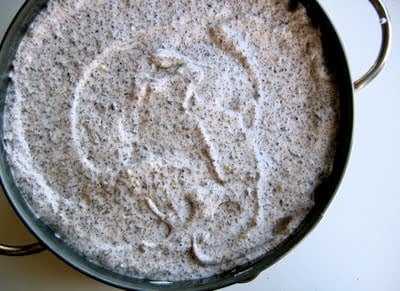 Ms. Medrich tests her recipes rigorously – I didn't change it at all, except for swapping out the almonds for pistachios that I needed to use up. Sadly, their color didn't come through in the final cake, and the chocolate flavor is so strong, that almonds, walnuts, hazels or pecans could easily go in their place.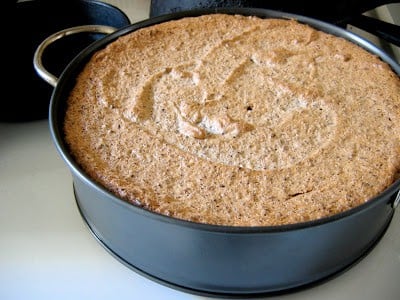 Like Passover, this torte is not for the faint of heart. It seems light at first, but sneaks up on you with its deep, dark richness. A dollop of whipped cream acts as the perfect counterbalance. And a glass of wine wouldn't hurt, either.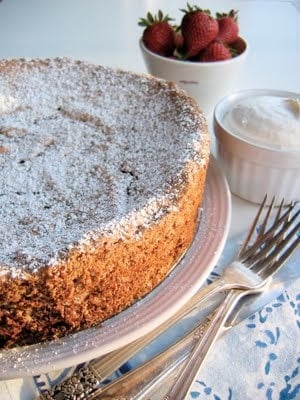 Of course, this torte needn't be reserved for (or even associated with) any holiday in particular.But it is a handy recipe to have at one's disposal to prevent those pesky egg whites from being passed over.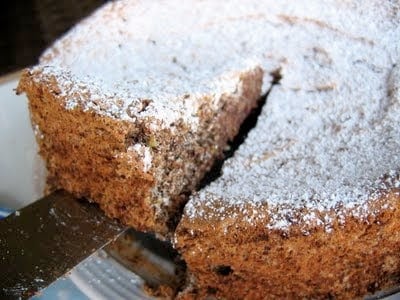 Happy Pesach!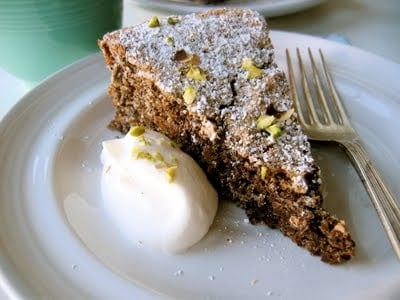 Let them eat (chocolate) cake:
(Gluten-Free) Chocolate Hazelnut Brown Butter Cake
(Optionally Gluten-Free) Chocolate Bouchon Cakes
Double Chocolate Banana Cupcakes
One year ago:
Lemon Balm Crème Fraîche Ice Cream
Chocolate Pistachio Torte
Makes 10 servings
Adapted from Claudia Roden's torta di mandorle e cioccolata in her Book of Jewish Food, via Alice Medrich's Pure Dessert
Since this recipe contains few ingredients, use a high-quality unsweetened chocolate; Scharffenberger and Valrhona are two excellent brands. For the nuts, you can use almonds or hazels in place of the pistachios; walnuts or pecans would probably work, too. The cream of tartar here is used not as a leavener, but as an acid to stabilize the egg white meringue; if making this for a kosher Passover, you can omit the cream of tartar.
1 cup (5 ounces) whole, raw pistachios (see headnote), plus extra chopped pistachios for garnish
7 ounces unsweetened chocolate, roughly chopped (see headnote)
1 cup (7 ounces) sugar (divided use)
1/8 teaspoon salt
7 large egg whites (1 cup / 8 ounces)
1/4 teaspoon cream of tartar
powdered sugar or cocoa powder, for dusting
sweetened whipped cream, for serving (optional)
Position a rack in the lower third of the oven and preheat to 350º. Grease a 9″ springform pan and line the bottom with a round of parchment paper.
Spread the nuts on a small baking sheet and toast lightly in the oven until fragrant, about 10 minutes. Let cool completely (spread on a plate and stick in the fridge to speed this up – do not grind hot nuts with the chocolate and sugar or it will melt the chocolate).
In a food processor, whizz together the thoroughly cooled nuts, the chocolate, the salt and half of the sugar until finely ground but not powdered. Set aside.
In the bowl of a stand mixer fitted with the whisk attachment (or with electric beaters, or with a whisk and your brute strength) beat the egg whites with the cream of tartar on medium-high speed until foamy. Still whipping, slowly add in the remaining 1/2 cup of sugar. Continue whipping until soft peaks form (i.e., when you lift the whisk out and hold it upside-down, a peak will flop over; see photo in post, above). Immediately but gently fold in 1/3 of the chocolate mixture using a large, rubber spatula, until mostly combined. Fold in half the remaining chocolate mixture, then the rest, until incorporated, and no large clumps of either nuts or egg white remain.
Spread the batter evenly into the prepared pan. Bake until the torte is puffed, golden brown, and a toothpick inserted comes out clean, or smeared with a bit of melted chocolate, 30 – 35 minutes.
Remove from the oven, and let cool completely on a cooling rack. Remove the sides from the pan, and invert the cake onto the rack, remove the parchment, and then re-invert it onto a serving plate.
Dust with powdered sugar or cocoa, and serve with whipped cream and chopped pistachios, if desired.