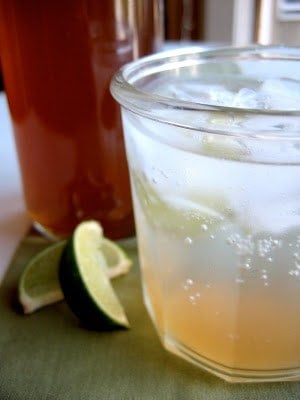 Depending on how you see it, I had the good fortune to celebrate my 21st birthday in Italy. While many an American young adult spend the first night of their 21st year of life blind drunk, staggering from bar to bar in an alcohol-fueled frenzy, I spent mine calmly indulging in fabulous thin-crust pizza and prosecco at La Mela with a few of my closest friends. While I have had some rather wild experiences in my time, on my 21st birthday I did not:
-drink whisky, gin, tequila or vodka
-make out with a stranger/bartender
-embarrass myself (any more than usual)
-reveal any private body parts in public
-throw up
-pass out
-wake up next morning with acidic hangover beside stranger/bartender/own vomit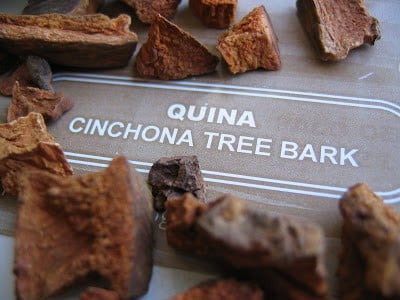 I might have had more fun if it weren't for the fact that Italians don't really do cocktails.
During my first stay in Venice when I was 18 and obsessed by the fact that I could get wasted any night (or, er, morning) of the week, I asked a bartender to make me a mixed drink. He inquired as to what I wanted, and I told him to be creative. He very excitedly got out a thick book, spent the next half hour meticulously measuring things into a shaker, then presented me with a frilly glass of murky liquid. I took a sip, tried not to grimace, and thanked him, I'm sure, with an overly generous tip and many an, 'E buonissimo! Molte grazie!' and bats of the eyelashes. (He was, if not a stellar mixologist, cute, after all.)
It was in Italy, however, that I tried my first gin and tonic. At a club in Bologna one night, I sipped a friend's drink, which, up until that moment, I had considered a second-rate old-man type beverage not worthy of my hard-earned (i.e. financially aided) euros. If it didn't take the bartender half an hour of careful measuring, surely it wasn't worth drinking?
Wrong. Until that sweltering evening (during that famous 2002 European heatwave) I had never tasted anything more refreshing. Sweet, tart, bitter, and bubbly, I fell in love.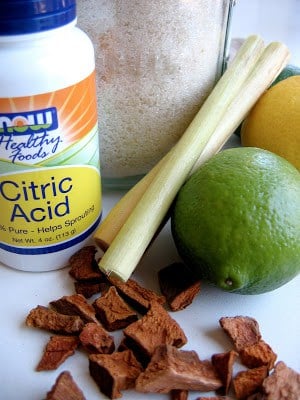 It is at a week-long music camp called Sweet's Mill, located in the sweltering Sierra Foothills, that I most appreciate g&ts. Most days are spent in the shade or pond attempting to escape the oppressive heat, and gratefully imbibing frosty beverages when the coffeehouse can be bamboozled into giving out crushed ice. Tonic seems particularly apropos in those mosquito-infested hills, perhaps due to the anti-malarial properties of quinine.
Sadly, most tonic water is made from high fructose corn syrup and can only be purchased in scary places such as Safeway (or Unsafeway, as we call it) or BevMo.Sugar-free tonic is even scarier with its artificial sweeteners, and you are pretty much SOL if you are a g&t loving diabetic.Better options have emerged in the past few years, with Stirrings and Q both bottling tasty tonics, made with sugar or agave. Unfortunately, these waters cost more than gin itself, even the good stuff, although not, interestingly, as much as HP printer ink. (Not even human blood isthat expensive.) Whole Paycheck's 365 brand makes tonic from sugar in cans, a cheaper alternative, and my favorite option if you don't have the wherewithal to make your own.
But this blogger had been pondering making her own tonic for some time.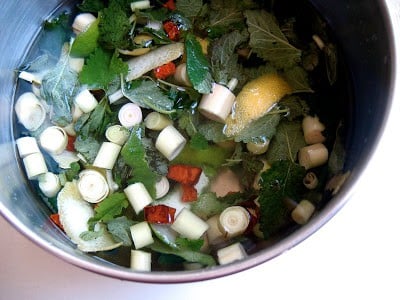 My good friend and former co-baker at Petite Patisserie, Kelly, emailed one day saying she'd had a homemade g&t at Boot and Shoe Service in her East Bay 'hood. I excitedly asked her all about it, and she kindly forwarded a few interesting articles, and some tips on where to purchase quinine bark in the Bay Area. It seems I was not the only bojon gourmet looking for tonic action. The Food Dude of Portland wrote an absolutely hilarious article on the process several years ago. He used powdered cinchona bark, from whence quinine is derived, and the resulting syruprequired several hours of laborious straining. I wagered that using the whole bark would be a lot simpler, and, with Kelly's help, tracked some down. My intrepid friend Calvaleigh gave it a go first, and mixed us phenomenal drinks in Ashland a few weeks ago.
So I came up with the following recipe, based on Food Dude's, which, for maybe $12 worth of ingredients, made five cups of tonic concentrate, or enough for forty drinks. (Suck on those ice cubes, Q!) Cinchona bark is combined with lemongrass, citrus peel, citric acid, lemon balm and water and simmered to make a sort of tisane. It is then strained and combined with sugar and citrus juice. It should keep in the fridge for several weeks at least. Cinchona bark can be found at Duc Loi or Lhasa Karnak; citric acid is carried at Rainbow and, I believe, Berkeley Bowl.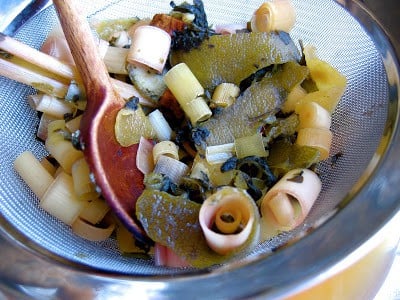 I made some drinks with the New Amsterdam gin we happened to have in the freezer, but am looking forward to trying our local Junipero, made by the folks at Anchor Brewing, and recommended by Food Dude via the New York Times. Another local gin I'm quite fond of is No. 209, made in Napa. If glycemic indices are an issue for you, you can try making the tonic with agave syrup. You may want to reduce the amount to 3 cups, though, as it can be sweeter than sugar.
I am quite pleased (i.e. drunk) with the results, and hope you either give this a go, or at least come over sometime in the next week before we leave for Sweet's Mill for a g&t. Just don't go flirting with the bartender; she's already sown her wild cinchona (as it were).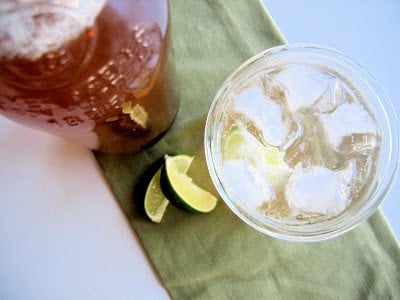 Drink me:
Hibiscus Tequila Spritzers
Indian Summer Blues (with Cardamom, Rose and Gin)
Homemade Tonic
Adapted from The Food Dude
Makes 5 cups, or enough for 40 drinks
This makes a fairly mild, complex and citrusy tonic. I add bitters to the drinks when I mix them, but I plan to try doubling the cinchona bark next time for more bitterness and bite.
I found Mamà brand quinine bark (pictured above) at an Asian/Latin market called Duc Loi in the Mission district of San Francisco. You can also buy or order quinine (cinchona) bark from Lhasa Karnak in Berkeley. Lhasa Karnak's cinchona bark comes finely chopped, and a friend who used 3 tablespoons of it in this recipe claimed that its bitterness was much too strong (though others have claimed that it's just right!) so you may want to start with half the amount of cinchona if you use a different brand than Mamà.
2 limes
1 lemon
one package (.37 ounce) Mamà brand quinine (cinchona) bark pieces (a scant 3 tablespoons of pieces measuring about 1/2 inch square) (see headnote for sources)
1 cup chopped lemongrass (from about 3 stalks)
1/2 cup fresh lemon balm or lemon verbena leaves (optional)
6 tablespoons citric acid
4 cups water
4 cups sugar
Using a sharp knife, vegetable peeler or zester, pare off the colorful peel of the citrus fruits leaving the white pith behind. Combine the peel, bark, lemongrass, lemon balm, citric acid and water in a large stainless steel saucepan. Bring to a boil, then reduce the heat and simmer, uncovered, for 30 minutes. Strain through a fine mesh strainer (or cheesecloth, or a coffee filter if there are any fine particles that bother you.)
Rinse out the saucepan and combine the flavored water with the sugar. Bring to a simmer to dissolve the sugar, remove from the heat and add the juice from the limes and lemon. Let cool. Pour into glass bottles and store in the fridge for at least several weeks. The flavors will meld with time.
Gin and Tonic
Makes 1 drink
1 ounce (2 tablespoons) cooled tonic syrup
1 1/2 ounces (3 tablespoons) gin (such as New Amsterdam, No. 209 or Junipero)
4 drops Angostura bitters
ice cubes
sparkling water
1 – 2 lime wedges
Combine the syrup, gin and bitters in a glass. Add the ice, squeeze in the lime wedges and add them as well, and top with sparkling water. Give it a stir, and enjoy.