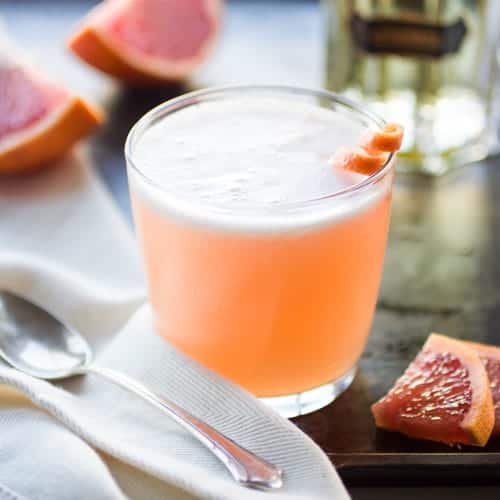 Save for a brief, childhood period of father-daughter bonding, I've never been one for watching (or playing) organized sports. Now I find the "stupor bowl" more of a nuisance than anything else. Traffic in the city becomes unbearable. People (let's just call a spade a spade – men) light Muni buses on fire (not that I can blame them). And our usually demure upstairs neighbors throw loud parties rife with whooping and hollering, forcing us to a) spend the day at home glaring at the ceiling, or b) evacuate and go for a hike in the redwoods. (We're going with plan b.)
While I generally support holidays and events that inspire people to cook, I'm tired of seeing manly, "game-day" recipes for chili, sliders, and things to put on chips all over the internet. (Case in point.)
I've been wanting to post a sort of anti-super bowl recipe; something lady-like and inappropriate for daytime parties. Souffle came to mind. One friend suggested dainty macarons, which lead me to think of pink-coated petits fours flavored with rose and decorated with nonpareils. (Basically, anything French.)
But since I'm too lazy to make either petits fours or macarons, and I needed something to quell the headache caused by the "GO NINERS!" banner waving outside our window courtesy of our friends upstairs, I'm presenting you with this flirty cocktail, which I urge you not make for your beer-swilling buddies.
This quaffable delight is delicate, floral and prettily pink. It was conceived of by my friend Calvaleigh, a gal who is not only a masterful mixologiste, but also a talented seamstress, dancer, singer, musician, baker, cook, and doesn't own a TV. She mixed up this pretty-in-pink twist on the Vieux Mot cocktail for me the other night, and I thought I'd died and gone to heaven. It was perhaps the most delicious thing I'd ever drunk (and that is saying a lot).
Pink grapefruit and meyer lemon juices combine with gin and St. Germain elderflower liqueur to make a cocktail that tastes like sunshine, flowers, and a thousand lovely things. The crispness of the grapefruit mingles with complex elderflower and floral meyer lemon, with bitter and tart flavors of gin and citrus adding balance. The small amount of simple syrup adds more than just sweetness, it seems to enhance the other flavors, as well.
Shake it vigorously with lots of ice and strain it into a pretty glass. Sipping one of these, I can forget it's super bowl Sunday… almost.
Good libations:
Dark and Stormy
Sparkling Whiskey Gingerade
Indian Summer Blues (with cardamom, rose and gin)
Pink Grapefruit Vieux Mot
Adapted from Calvaleigh Rasmussen
This recipe requires making simple syrup, which, luckily, only takes about 30 seconds. Just combine equal parts sugar and water in a small saucepan, bring to a boil, and turn off the heat, making sure all the sugar is dissolved. Flavorful, freshly squeezed fruit juices are the crux of this recipe, so look for fruits that feel ripe and heavy for their size. Since fruits vary in terms of sweetness/acidity, don't be afraid to tweak this drink to your taste, adding more lemon or simple syrup if needed. If you only have regular (Eureka) lemons, you can experiment with using less lemon juice and more simple syrup. And if you lack a cocktail shaker, don't fret – you can shake this beverage in a quart-sized mason jar instead. Ounce measurements here are by volume.
1 1/2 ounces (3 tablespoons) gin (Hendricks and New Amsterdam are good picks)
1 ounce (2 tablespoons) St. Germain elderflower liqueur
3 ounces (6 tablespoons strained pink grapefruit juice (from half a large pink or ruby grapefruit)
1 ounce (2 tablespoons) strained meyer lemon juice (from half a large meyer lemon)
1/4 ounce (1 1/2 teaspoons) simple syrup
ice
grapefruit twist, for garnish
Combine the gin, St. Germain, juices and simple syrup in a cocktail shaker filled partway with ice. Shake vigorously and strain into an 8 ounce glass or tumbler. Garnish with the grapefruit twist.