This silky, creamy, dark chocolate pudding gets its luscious flavor and texture from an unlikely ingredient: sweetened condensed coconut milk. Optionally vegan and dairy-free. From Extra Helping by Janet Elsbach.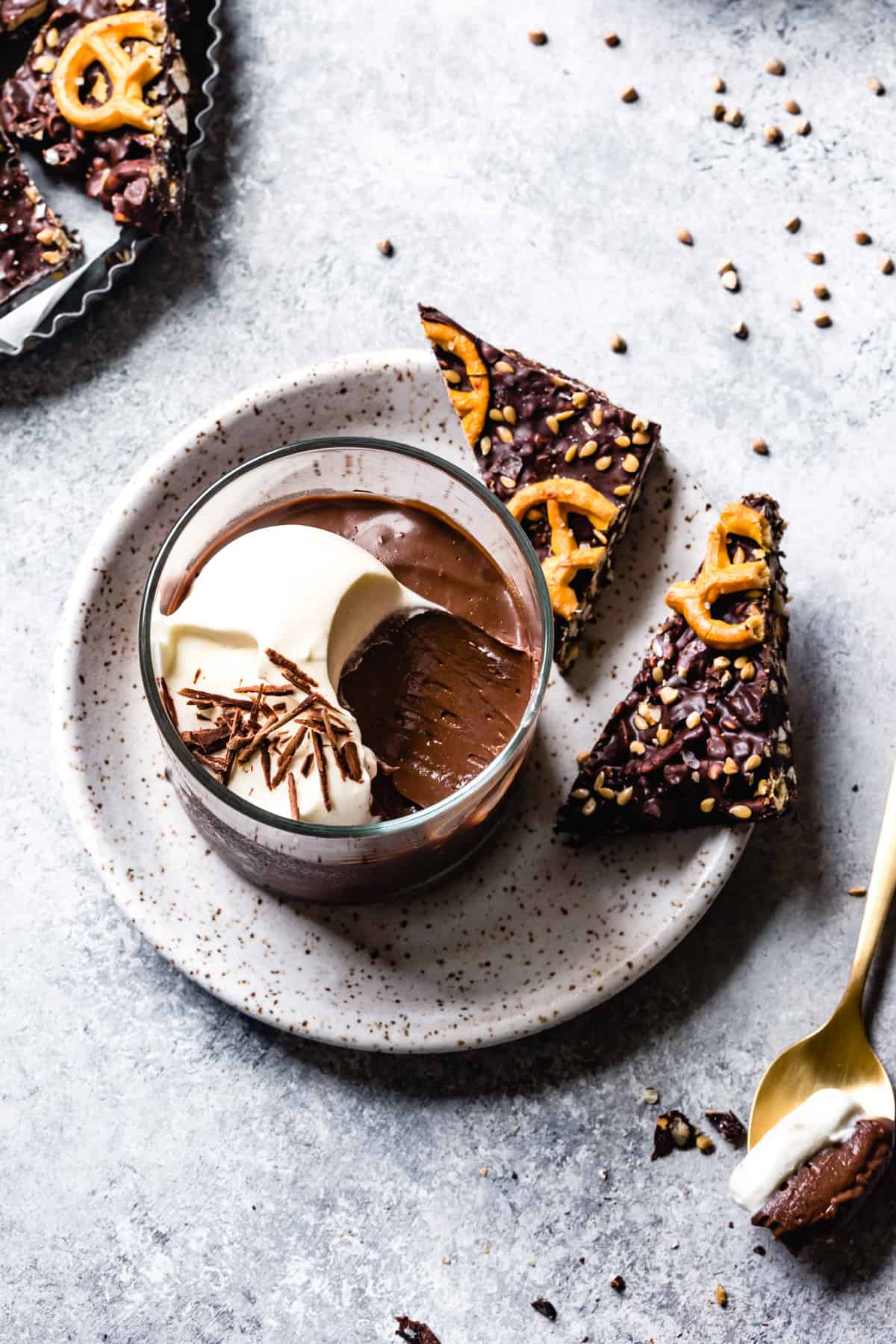 According to the dictionary, the definition of the Yiddish word "mensch" is "a person of integrity and honor." That uptight definition doesn't even begin to do justice to my friend Janet, author of the blog A Raisin and a Porpoise, the book Extra Helping, and this glorious chocolate pudding recipe.
Closer is this definition from ThoughtCo:
A mensch is someone who is responsible, has a sense of right and wrong, and is the sort of person other people admire. A mensch shows up for her friends. In English, the word has come to mean "a good-hearted, dependable, solid person." Menschlichkeit is a related Yiddish word used to describe the collective qualities that make someone a mensch.
But my definition of "mensch" is simply: Janet.