An ombré of winter citrus – grapefruit, orange, tangerine & kumquat – is sprinkled with the Mediterranean flavors of rosewater, honey, olive oil, cinnamon, walnuts, dates, and mint. This citrus salad works as well for an appetizer as it does for breakfast, brunch, or dessert.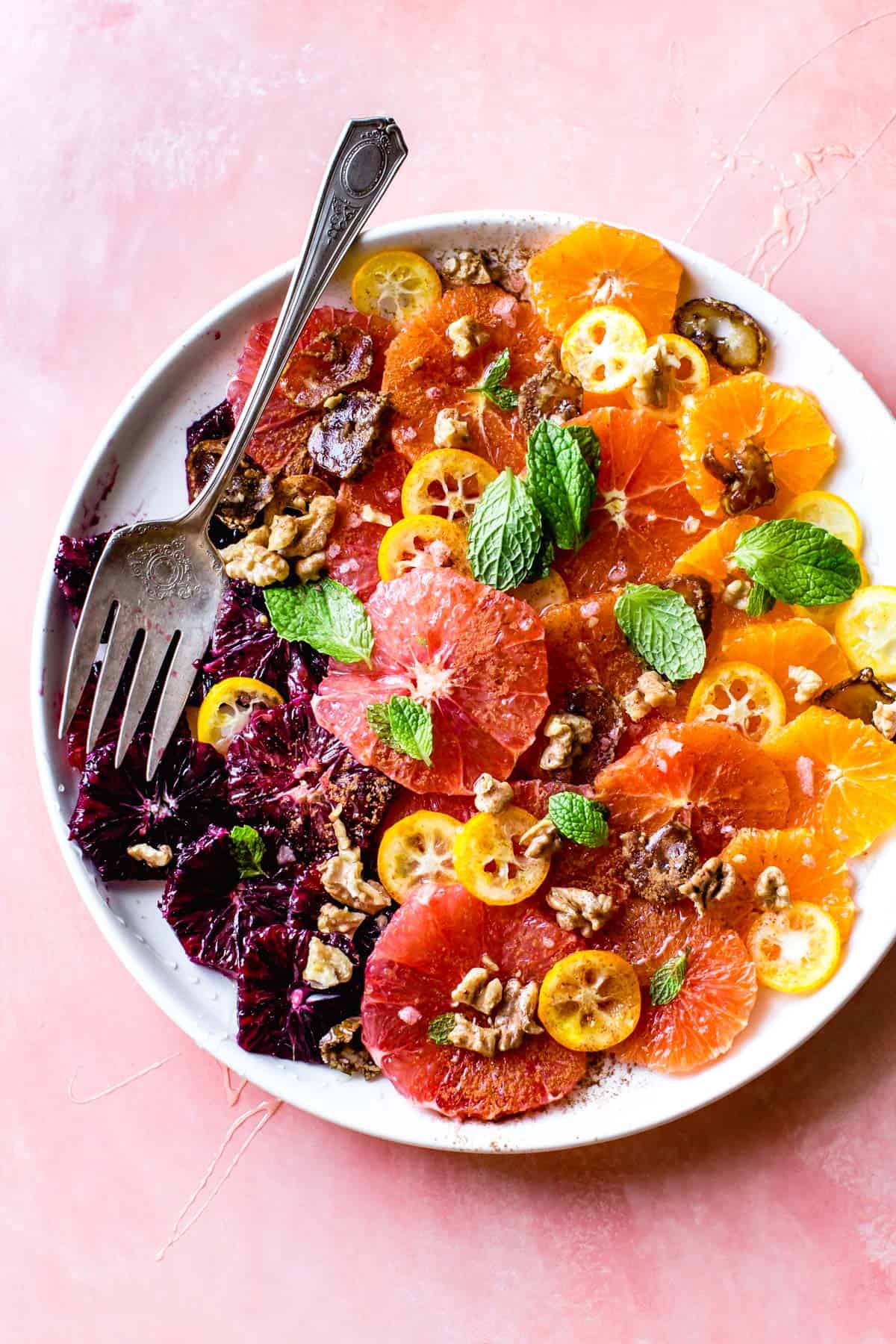 California Citrus & Sunshine
Some days I feel so lucky to live in San Francisco. This weekend the city was bathed in winter sunlight, sparkling clean after a rainy week, the air crisp and fresh. On Thursday I went to the Mission for a comedy show hosted by a friend. There we watched another friend get proposed to by her girlfriend before the entire audience. The next day I had lunch at Slanted Door in SF's legendary Ferry Building with a handful of blogger friends. Then in the evening, I sipped wine at a new spot in the Dogpatch with Emma over crispy fries, grilled mushrooms, and felafel.
Over the weekend I attended a salsa dance festival with two friends, dancing salsa, son, cha cha, and rhumba until my legs begged me to stop. The next day we all went to soak our sore muscles at Imperial Spa before meeting another blogger friend for an upscale Indian dinner.
On weekends like these, I never want to leave this city.