This sweet potato breakfast bowl goes savory with toasted sesame oil, sautéed spinach and scallions, crunchy vegan coconut bacon, and poached eggs. A healthy, vegetarian, grain-free, optionally vegan breakfast for cooler months. Thanks to La Tourangelle for sponsoring this post!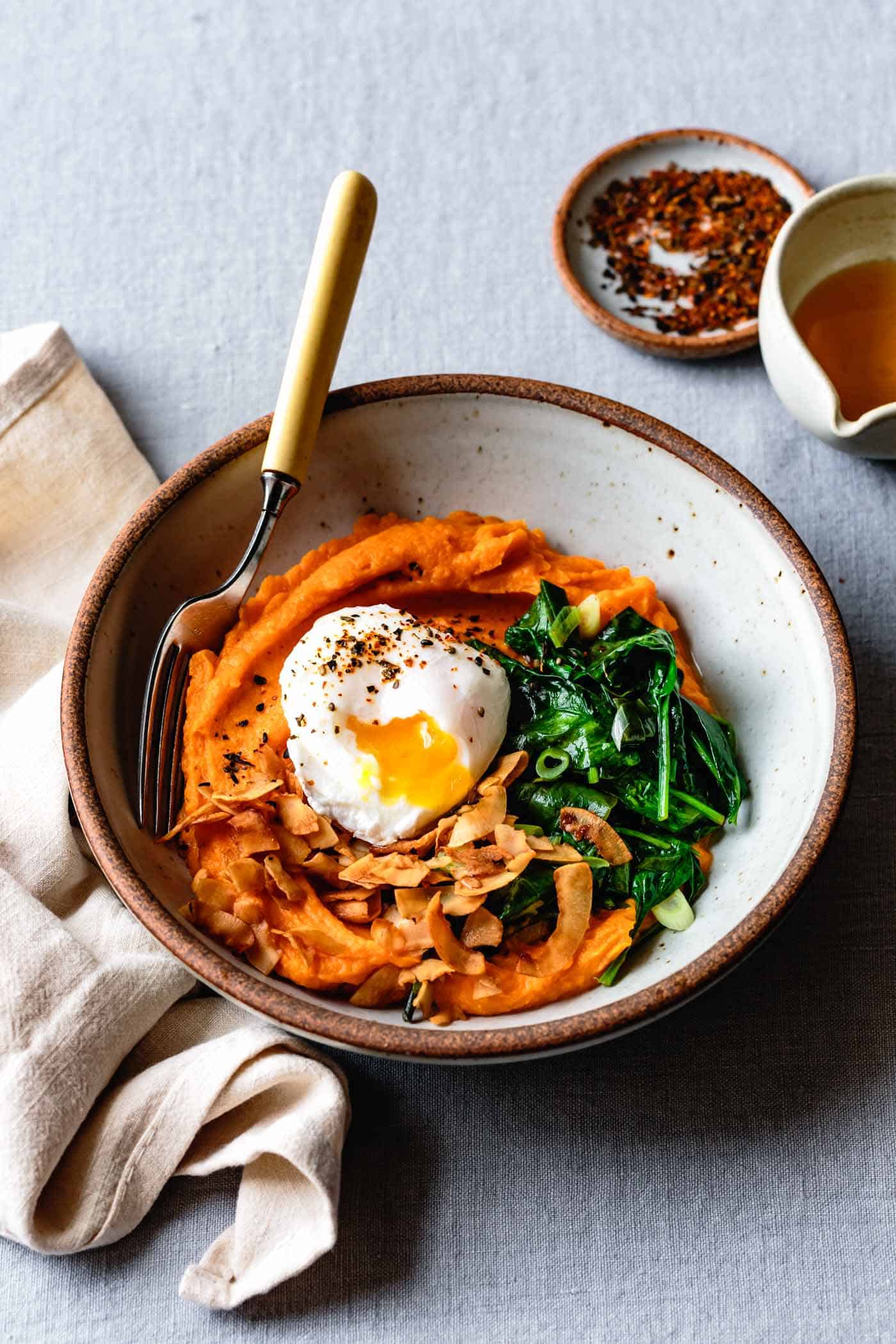 I went to a nutritionist last year for the first (and only) time because I wanted to make sure I was getting the required nutrients from my vegetarian diet. The nutritionist turned out to be a fan of the keto diet – a high fat, high protein diet allowing few carbs. As a baker who specializes in desserts made with interesting flours, this was clearly not the right fit for my carb-loving self!
But I did take one gem away from my appointment: eat more vegetables, especially for breakfast.