These easy homemade crackers are richly flavored with butter, whole grain spelt or wheat flour, and sourdough starter. A great way to use up excess sourdough!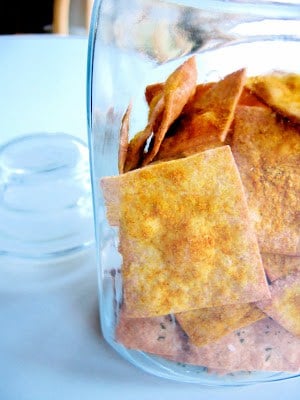 Homemade Crackers FTW
It was a revelation when I learned that baking homemade crackers takes about the same effort as making sugar cookies. Of the many recipes I tried over the years, my favorite came from Williams Sonoma's Essentials of Baking. The recipe was akin to making pie dough, using the biscuit method of cutting or rubbing butter and shortening into the dry ingredients, then adding enough heavy cream to make a firm dough.