Cinco De Mayo began as a way to commemorate the Mexican victory of the Battle of Puebla, but has become a more general celebration of Mexican heritage and pride, particularly in the U.S. (Thanks, Wikipedia!) If you're looking for an edible way to celebrate this weekend, here are a few Latin-inspired recipes from the Bojon Gourmet archives.
Say Buenos Dias with a bowl of Coconut Cardamom Arroz Con Leche, or a plate of Migas, a Tex-Mex dish of fried tortillas, scrambled eggs, and salsa.
Indulge in a batch of Banana Rum Upside-Down Cakelets; they're welcome on any brunch table.
The borrachos in your life will love a glass (or three) of
Hibiscus Tequila Sparklers,
Strawberry Blood Orange Rum Punch,
Para comer, dip your chips in creamy Tomatillo Avocado Salsa.
Snack on Sweet Potato Oven Fries kissed with cumin, chipotle and smoked paprika.
Serve up bowls of Sweet Corn and Roasted Poblano Chowder
or Zucchini Cilantro Soup with Chile and Mint.
Bake up a pan of Summer Vegetable Enchiladas in Tomatillo Salsa with a side of creamy pinto beans,
or my favorite-ever entree for entertaining, Sweet Potato, Chard and Black Bean Enchiladas.
As for postres, it doesn't get much better than Horchata Ice Cream flavored with toasted rice and cinnamon sticks;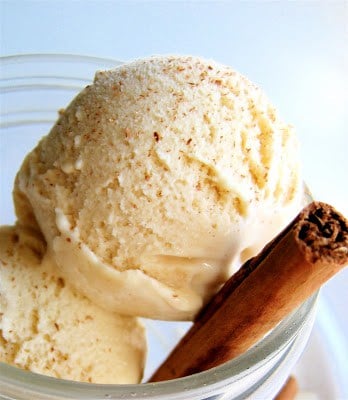 though you could guild the lily and serve it between a couple of chewy Triple Chocolate Chile Cookies.
Panela Rum Buttercrunch Toffee is as easy to munch as it is to make;
and so are Vegan Chocolate Chile Coconut Milk Truffles.
Rich chocolate almond cakes are a staple Latin-American dessert; try this one with a good Spanish olive oil.
Thanks for reading, and feliz Cinco De Mayo!